THE CVLT NATION BIZARRE BLACK FRIDAY SALE Preview!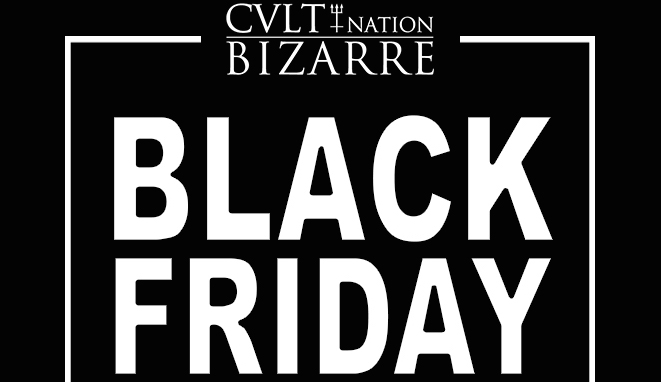 This weekend we have hundreds of products on sale from Black Friday to Cyber Monday! If you're looking for something for yourself or getting a head start on your holiday gifts, make sure you check out what's on offer from our independent, small batch producers. You'll find one of a kind and limited runs discounted up to 40%. Check out a bit of what's on sale this weekend below and make sure to hit up the CVLT Nation Bizarre right now! The Sale Starts at 12am eastern time Nov. 23rd.
NACHZEHRER PATROL PATCH – GRAY
BIRD OV PREY – 20% Off
HYPNOTIZE MINDS T-SHIRT
ISOLATION – 20% Off
TRANSYLVANIAN HUNGER HARD ENAMEL PIN
POSER GEAR – 15% Off
WANDERING STAR T-SHIRT
ISOLATION – 20% Off
ROSE LONG SLEEVE T-SHIRT
SERPENTIUM – 30% Off
Enjoy this post? Donate to CVLT Nation to help keep us going!