Hear the Blissful sounds of CURSE 'Metamorphism' Full Stream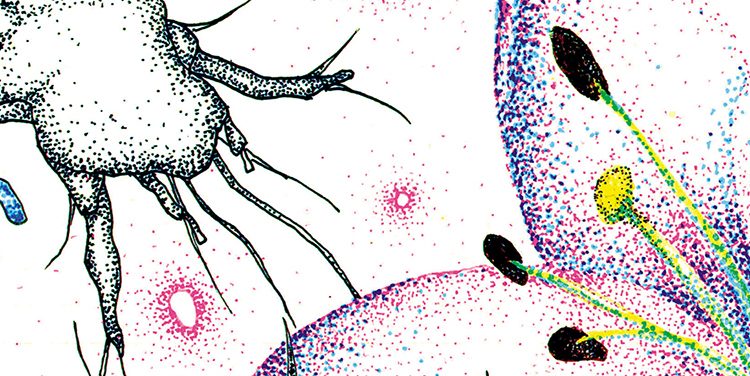 I want music that can delight me and scare me at the same time. Sounds that coax me into dark room and suffocate me with bliss. That's the best way I can think to describe the gorgeous new release from CURSE entitled Metamorphism. It's a heady mix of darkwave, industrial and doom, blending delicate melodies with harsh and abrasive beats. Metamorphism will be released on vinyl and digital formats through Fake Crab Records tomorrow, October 25th, and you can preorder it at the label webshop HERE and Bandcamp HERE. Right now, we're excited to be able to share the full album with you below!
Metamorphism is the 3rd full length release from our band Curse. When we started this band in 2011 we set out to make music that held the destructive heaviness of extreme metal in contrast with the delicate melodiousness of synthpop and dance music. Over the years we have worked to incorporate many varied influences into our music. Such genres as sound design/noise, industrial, grindcore, soundtrack music, synthpunk, and new wave have inspired us to make music of our own. With Metamorphism we aimed to bring all of these influences together into one cohesive whole, making it our most progressive and transformative release to date.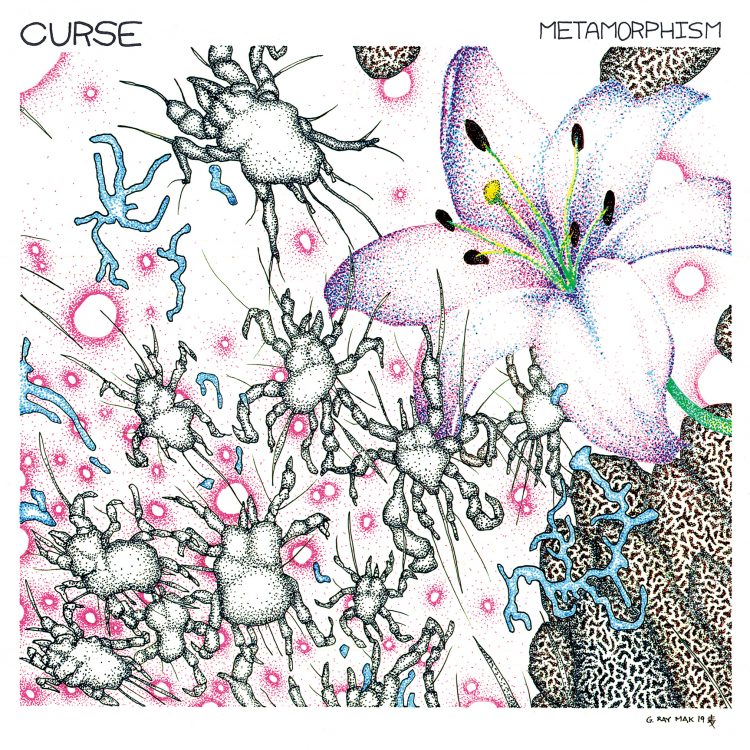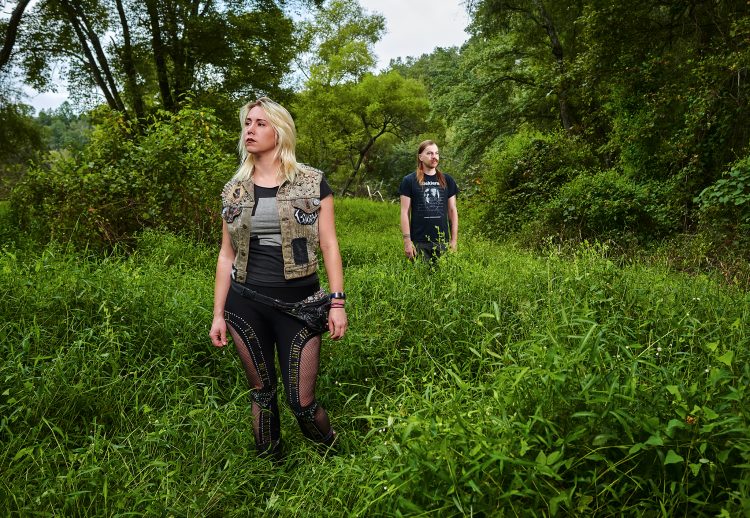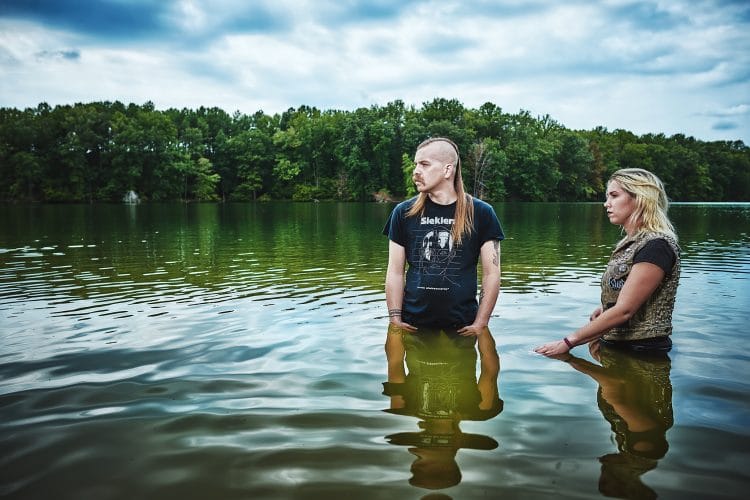 CURSE Tour Dates:
10/24/2019 Owls Club – Tucson, AZ
10/25/2019 Mousetrap – Prescott, AZ
10/26/2019 UNIT 6 – Phoenix, AZ
10/29/2019 Ennui Gallery – Taos, NM
10/30/2019 Long Hair Records – Albuquerque, NM
10/31/2019 Neon Rose – El Paso, TX
11/01/2019 Roastery Shed – Marfa, TX
11/02/2019 El Luchador – San Antonio, TX
11/03/2019 523 Thompson – Austin, TX
11/04/2019 RBC – Dallas, TX w/ Pinkish Black
11/05/2019 Rubber Gloves Studios – Denton, TX w/ Wolf Eyes
11/07/2019 Chimera – Tulsa, OK
11/08/2019 ask a punk – Little Rock, AR
11/09/2019 BEAR – Shreveport, LA
11/11/2019 Circle Bar – New Orleans, LA
11/12/2019 Firehouse – Birmingham, AL
11/13/2019 Night Moves – Pensacola, FL
11/14/2019 The Atlantic – Gainesville, FL
11/15/2019 Eraser Records – Jacksonville, FL
11/16/2019 Hunter Gatherer – Columbia, NC
11/17/2019 Fantasy Ultra Lounge – Greensboro, NC
11/18/2019 Delurk Gallery – Winston-Salem, NC
11/19/2019 Sediment Gallery – Richmond, VA
11/20/2019 Rhizome – Washington DC
11/30/2019 Metro Gallery – Baltimore, MD *LP release show w/ Darsombra, Bust Down, Blowboater [info]
Enjoy this post? Donate to CVLT Nation to help keep us going!