A Cuban Eviction… The Colon Cemetery Bone Pile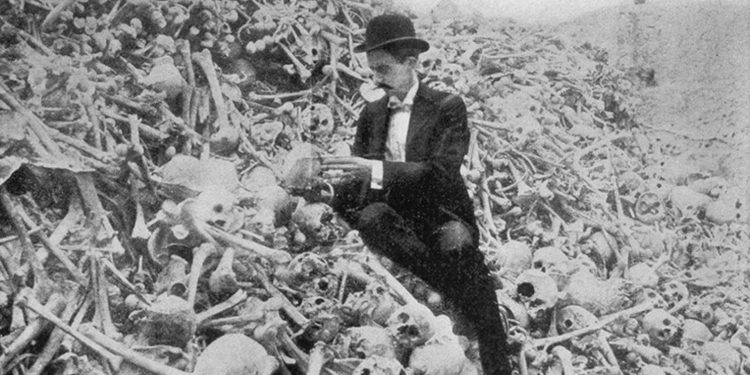 If you need evidence of the racket that is the Church, look no further than Colon Cemetery in Havana, Cuba. As per the European tradition of rented cemetery space, at the Colon Cemetery there was an annual fee for having your bones stay under the earth. If your descendants couldn't cough up the $10 (about $250 in today's currency) for your sacred place of awaiting the Resurrection, your bones would be dug up and tossed into the bone pile so that your space could be occupied by someone more deserving – read, someone with the money to keep their remains safe for Jesus. The bone pile grew as the [blessed] poor citizens of Havana continued to be unable to foot the bill, until it became a tourist attraction for American civil war soldiers, who enjoyed standing on it, holding some poor person's bones and taking photos. Apparently the American soldiers would also take the bones and parade through the streets carrying them. The photos they took were turned into souvenir postcards, emblematic of the belief that even after death, the remains of those who were poor in life are nothing more than a trash spectacle. I really hope all the rich motherfuckers who took their place were personally turned away by Jesus.
Enjoy this post? Donate to CVLT Nation to help keep us going!