Convict All Flesh: THOABATH – "Through Smoke and Feathers" Review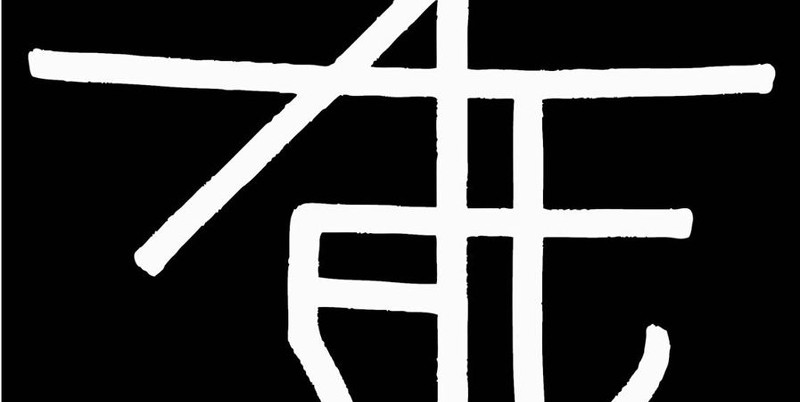 THOABATH is a solo electronic/ambient/noise project by Andy Way, who most of you should know for his role as the vocalist and one of the noise-wreckers in Bay Area cult blackened noise miscreants Sutekh Hexen. If Sutekh Hexen needs no introduction whatsoever, in the case of Thoabath, what you should know is that while Way's music is still firmly rooted in the most vile, wretched and smoldering aspects of noise/power electronics, just as his main band is, it is also of note that Thoabath is a project that dwells further in the man vs. machine realm of things, or in the world of purely electronic music, of dub, dark wave and minimalist industrial, while most black metal, ambient and drone aspects present in Sutekh Hexen are almost entirely absent here. That's why this project is so captivating: it's no spin off of Way's main and most well-known project, it's the real fucking deal; it's something totally new and different that showcases the scope of Way's interests and talent.
That is not without saying that Thoabath won't slaughter your synapses, just as Hexen does – quite the opposite. At its most disgusting and atrocious, this music has the violence and intensity of a nightmare trying to burst from your skull from the inside out. The sounds crafted by Way on Through Smoke and Feathers can literally rattle your skull and drill into your brain with the force and precision of a surgical tool. Just wait for the final three minutes of On Her Smokey Chariot to roll through and you will soon realize what real torment is. Sounds and auditive scrapings so extreme, excruciating and unbearable that if you ever wondered how it would be to be killed by sound, this song could be a materialization of such a crazy thought. Second track, "T.'.T.'.," on the other hand, showcases Way's interest in old school British industrial-dub, something that does not fall far from where Scorn was or from where Burial currently lies, given that it is driven by actual beats; but again, it also has the badness and coercion of a thousand demons chasing you through a maze of hellish auditive abrasion. Final track, "M.I.T.A.," explores more minimalistic, distant and far away moods and textures, not backing up a millimeter on the ugliness or piercing skin-peeling soundscapes purveyed on the first two tracks, but also expanding more on the Throbbing Gristle, Current 93, Whitehouse and Coil influences showcased previously, and closing the work on a more eerie and crepuscular note. Overall, it's safe to say that if Sutekh Hexen are leaders in the business of malefic noise, Andy Way has shown to be one of the pillars of that band, and his solo output is nothing but immeasurable in violence, wretchedness and abrasiveness. Fans of Daniel Menche, Tim Hecker, Fennesz, Merzbow, Wolf Eyes, Whitehouse, KRANIVM and Stratvm Terror will love to get skull-fucked by this beast. Out now on limited edition cassette tape on cult Bay Area noise/ambient /experimental powerhouse label Black Horizons.
Enjoy this post? Donate to CVLT Nation to help keep us going!