Close Encounters of the Shrinkwrap Killers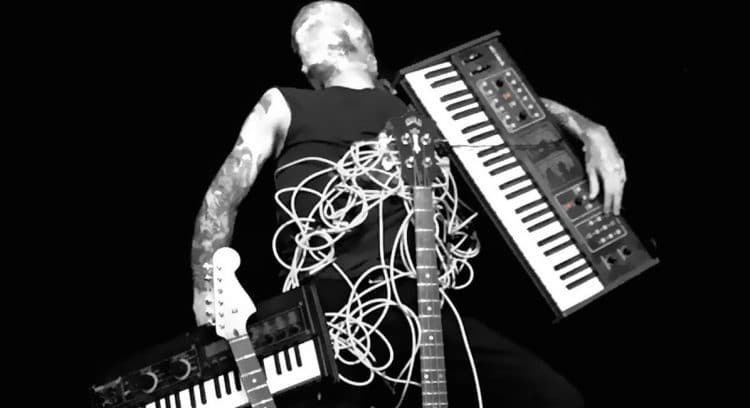 Allow me to introduce YOU to a cosmic force known as Shrinkwrap Killers!

Shrinkwrap Killers was birthed by Greg Wilkinson (Brainoil, Deathgrave, Leather Glove, ex. Laudanum, ex. Graves at Sea). All songs written, composed and recorded at Earhammer Studios (High On Fire, Necrot, Autopsy, Undergang, Brainoil to name a few), ran by Greg himself.
Upon first listen, you will notice this music sounds absolutely nothing like any of the aforementioned projects listed above. Rightfully so, SWK is a bizarrely fun and whimsical probe of Lo Fi New Wave / Punk with songs drawing influence from bands like The Spits, Devo, & Wall of Voodoo, as well as composing legends Dick Dale and Ennio Morricone. Lyric content seamlessly slinks between conspiracy theories, commentary of economics, fantasy, paranormal activity, aliens, nuclear fallout, you name it.
"Get Us Out Of Here" is the first single from the debut offering of aural insanity titled, "Parents + FBI = Cahoots". Written & recorded between Oct '18 & April '19. 10 songs spanning a little under 21 minutes. The album is currently available on all digital services. Cassettes will be released in Oct '19 by Transylvanian Tapes.
When asked to make a statement to reveal more about the project, we received this as a response.

"Visqueen, plastic, & shrinkwrap help distort the visions. Don't stare or you will destroy both retina's. Conspiracies & folklore in past, present and future are all truths. It's best to hide our identities while delivering these messages. We are Shrinkwrap Killers…"



Enjoy this post? Donate to CVLT Nation to help keep us going!