Cave In has me reminiscing about all of the moments in my life where I found myself at the edge of a dark pit, and walking away—and how many times I jumped in, finding myself desperately clawing my way out of my circumstances. Their cover of Townes Van Zandt's "The Hole" is chilling, harrowing, and ominous, just as Townes intended it. It's one of the tracks they contributed to Songs of Townes Van Zandt Vol III, the comp featuring Cave In, Marissa Nadler, and Amenra, that's out now Neurot Recordings and can be ordered here. Today we're stoked to be sharing their new video for "The Hole" by Chariot Of Black Moth, as well as an in-depth interview with Stephen Brodsky below…
Tell us about how Scott Kelly introduced you to Townes Van Zandt's music.
Scott and I were on tour together playing solo sets in the UK / Scotland / Ireland in the winter of 2010. Leading up to the tour, I had some correspondence with Scott about possibly collaborating on a song or 2 for these shows. He sent me a short list of Townes Van Zandt songs to consider, which was my introduction to his music. We didn't end up collaborating, but I'm grateful for this exposure, and the tour experience as a whole. Plus, hearing Scott cover "Caroline" every night was powerful in that each time he played it, the song dug a little deeper into my soul.
What emotion does the music of Townes Van Zandt evoke in you?
I picture Townes as the caretaker to a hidden part of Willie Nelson's ranch, where he tends to a compost pile of dead dreams.
Townes Van Zandt led somewhat of a tragic and short life, consumed by alcoholism. Do you tap into his pain when you're playing these covers?
I think it's part of the human experience for all of us to have our own versions of "the edge " — that place in our minds where the line between living and dying gets blurry. It's pretty clear Townes put in his time at the edge. What's remarkable is the staggering number of visions that he was able to document there, and his transcription of the feelings it produced. It's both a journey and a sacrifice on his part — something that I can appreciate and connect with in the music.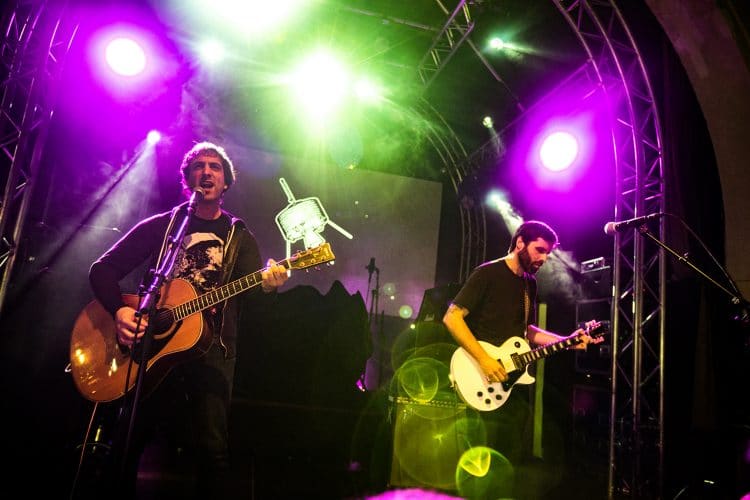 Where and when was your cover of "Nothin'" recorded?
It was recorded at Het Patronaat in Amsterdam during Roadburn Festival in 2018. The venue is a church that was used for live music events, and I believe 2019 is the last year it was available for such a thing. Adam and I performed the song as part of a tribute set for Caleb, who had passed away just a month prior, and we were both whacked out of our minds on grief.
Both "The Hole" and "At My Window" have an atmosphere of foreboding. Tell us about the ominous sonic energy that carries these two songs.
The lyrics for "The Hole" are some of the darkest that I've heard come from Townes. It's something that he wrote later in his life, and in my research, I found that not much of anything existed in the way of people covering that song. Sonically, we tried our hand at imagining what Grinderman might do with it. For "At My Window", the band had an alternate version worked out that sounded more like traditional Cave In. Once I heard the contributions to the compilation made by Marissa and Amenra, I then encouraged the band to go back to the drawing board, because I no longer felt that a traditional approach was going to work for this application. At the time, I was listening to a lot of Swans, and it probably shows.
How awesome is it to release a compilation album with Amenra & Marissa Nadler?
It's a very cool pairing, for sure. Marissa and I have some history together, having made the Droneflower record that came out in 2019, which was a great experience. Amenra is such a good fit for this project, and sharing this space with them has prompted me to take a deeper dive into what they do.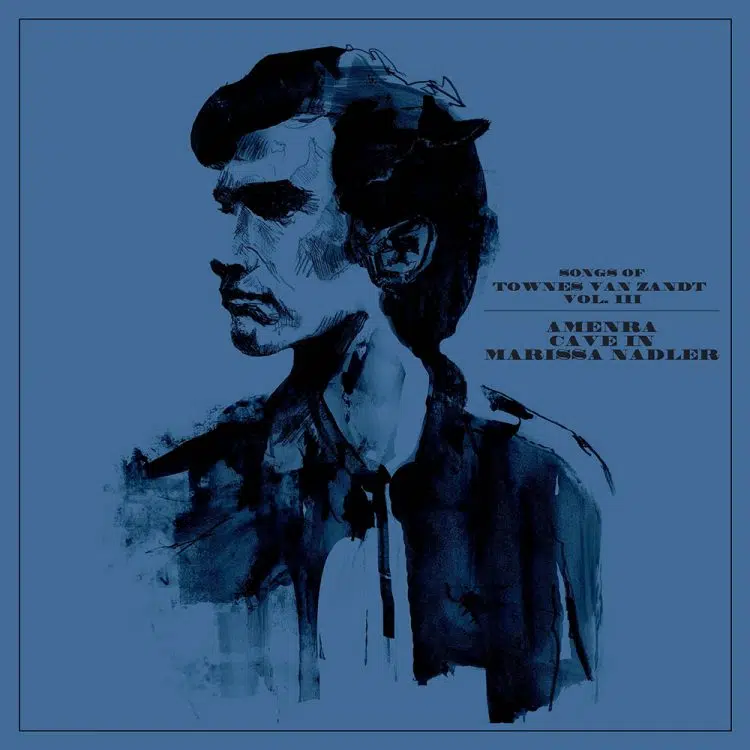 Take us back to your childhood—what music did you hear around your home, booming out of the cars in your hood, or your headphones?
My parents tell me that when I was too young to remember, the Moody Blues would shut me up whenever I was upset about something. The first rock 'n' roll I knowingly connected with is Guns N' Roses, and I must've discovered Metallica around the same time. Nirvana changed everything for me – the way that band presented themselves embodied everything that I wanted to become, and provided a soundtrack to that trajectory.
Give us the science behind the title and artwork of your new album, 'Heavy Pendulum'?
It started simply with the name of the title track, which is something that JR gravitated towards. And when one of the heaviest timekeepers in the game says "Heavy Pendulum" should be the title of a Cave In record, then you gotta listen! Maybe because we're at what's considered middle age in our lives, the concept of time can feel heavy – an equidistant swing from the past towards the future, and this album is a reflection of that feeling. Richey Beckett's artwork is forward-thinking in that the planet Saturn follows Jupiter from the direction of Earth, and "Jupiter" is the title of another game-changing record for Cave In. Richey does a remarkable job explaining his thought process on the cover art in this interview.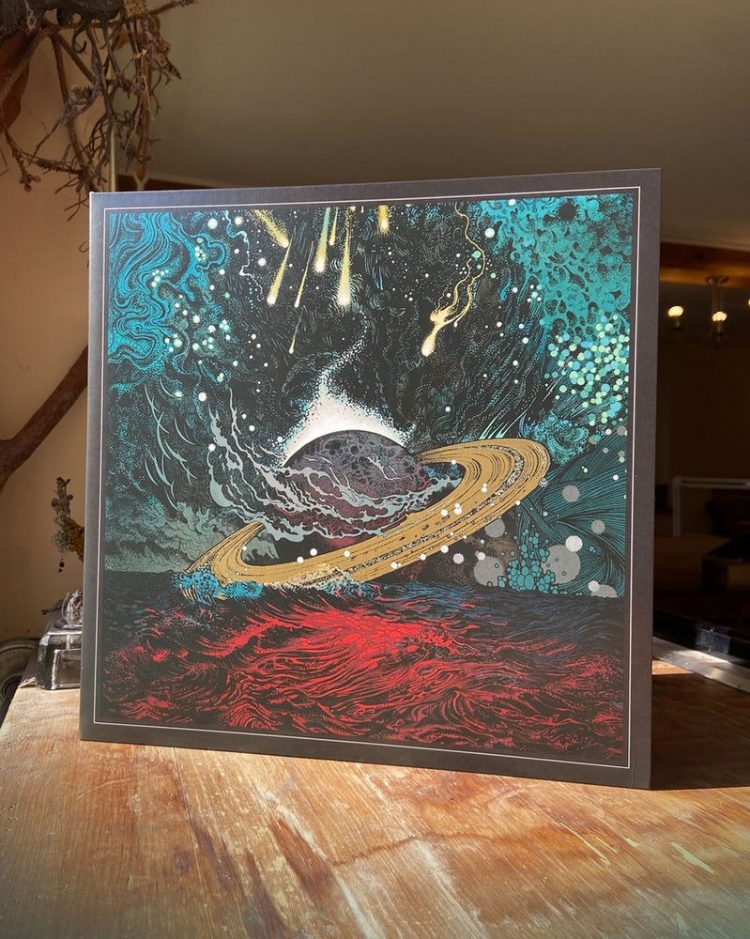 Can you break down your creative arc from 'Heavy Pendulum' to 'Until Your Heart Stops"?
UYHS is seemingly closer to "Heavy Pendulum" than the 20+ years of distance between them. Cave In revisited UYHS shortly after finishing "Heavy Pendulum" to perform the album in its entirety at Decibel Fest in LA late last year. For that project, I think the spirit of the band was in the right place, thanks in part to making the new album. UYHS was recorded shortly after a significant lineup change when Caleb join the band — similar situation with Nate coming onboard for "Heavy Pendulum". And both albums were produced recorded and mixed by Kurt Ballou at God City. So, I guess the arc is strong!
If three of your songs from the catalog were placed in a time capsule to be opened 60 years from now, what songs would you put in there, and why?
"Sing My Loves" because it's probably the best Cave In song ever written. "Big Riff", because it's arguably the best representation of the band from an album that seems to resonate with people. And of course, I'd love to include something from the new album, but you've only given me three choices! And omitting "Juggernaut" would be an oversight of a critical moment in the band's history. So, there it is. Should've made a bigger time capsule.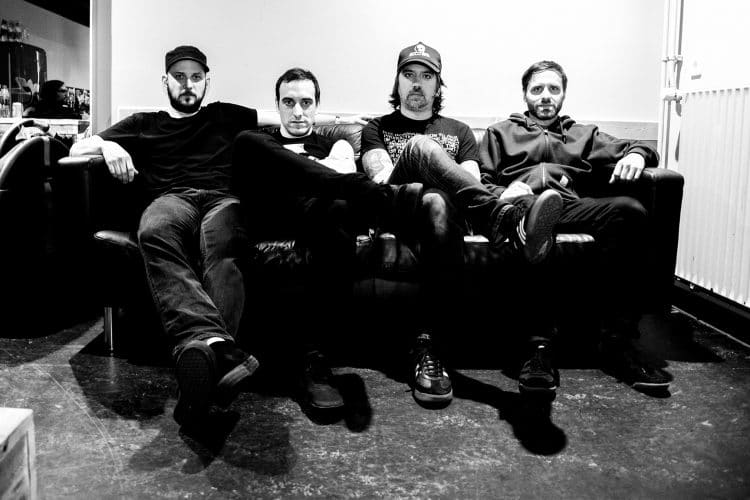 What two historic events or subcultures have impacted your sound?
I guess grunge and hardcore? If you smash them together, you get a semblance of what Cave In's been trying to do for years.
What four albums have had a major impact on your creative spirit?
Led Zeppelin I – it's a record that I played along to in my formative years learning the basics of guitar. Same with Nirvana's "Nevermind." Converge's "Halo in a Haystack" opened the door for me to commit to a full immersion of hardcore punk. And I guess the mood and vibe of the first Sunny Day Real Estate album helped me envision a world of music where a duality of aggressive and melodic vocals could exist.
Top Vocalist from the 90's, dead or alive?
Probably Kurt Cobain. No one could sing like him, and he sang like everybody and nobody at the same time.
What does a day filled with CAVE IN look and sound like?
JR and Adam are joking about something, and over their stoner laughs, you can hear Nate giving me advice on footwear.
I know we're living in crazy times, so what do you do to keep your Mental Health on point?
Having an exercise routine is huge, and has been for many years. And we all know technology is making it increasingly easier for people to live in their own bubbles. There are huge benefits to this, but it's important to make time with friends and family face to face. And when that time involves music, and the music is good, then few things in life feel better to me.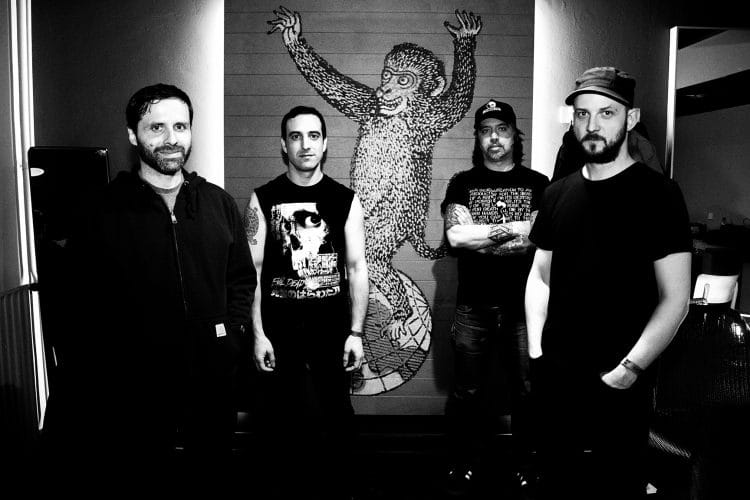 Songs Of Townes Van Zandt Vol. III is now available on multiple vinyl variants and on CD in North America through Neurot Recordings at THIS LOCATION, and digitally through Bandcamp where the album is streaming HERE. The record will see full digital release through all DSPs worldwide on July 1st and is handled outside of North America by My Proud Mountain.