Altarage – Bringing Death, Disease, and Sweeping Chaos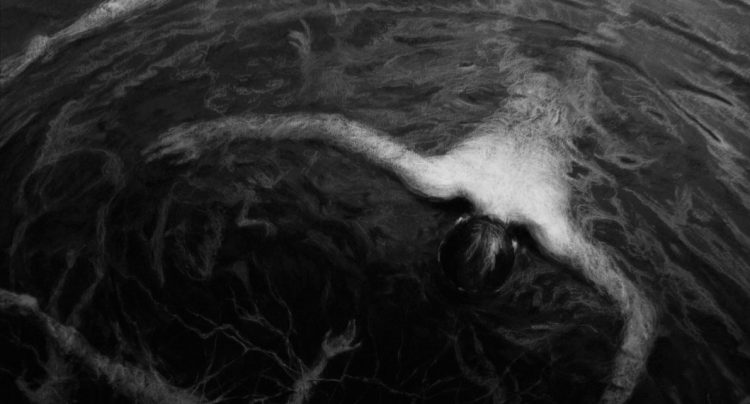 The album opens with a sort of discordant strumming and immediately launches the listener into a whirlwind of blasting, furious Death. Altarage waste no time getting down to the matter, and they unleash their hellscape of a record by holding nothing back. Opener "Sighting" is both heavy and slow and blastbeat fast, the two styles mixing together into a hellish concoction of unmercy. You know right away that if you came here looking for some light fun, you've come to the wrong place. It's like you showed up at a friend's house for drinks and dinner and instead wandered into a lair of Cenobites. And that's just the beginning…
This is the third release for this Spanish band, and with it they bring some bits of refinement to their horror sound, fine-tuning and tweaking their themes into a roaring, abusive muscle car of sheer terror. These guys have always dealt in surreal torment, and they certainly aren't changing tactics here.
The entire album unfolds, slowly, unrelentingly, revealing layer after layer of heavy grind and crush, slaying anything that gets in its way. It's got bruisers ("Werbuild") and slashers ("Cyclopean Clash") and everything in-between. There's furious, full-steam ahead assault, with no fear of alienation or of losing the listener. The listener is reminded, time and again, that this is a room full of monsters, and if you stay, you better be fully invested in their sonic nightmare of a sound.
Heavy, from start to finish, their new album, The Approaching Roar, isn't an easy listen, nor is it comforting. It's the creak of tight leather gloves before the fingers choke you to death. It's the sound of buckles being snapped into place on a pair of boots that are about to curb-stomp someone. It's the whisper of strings pulling a corset laced with needles tightly into a pale, sickly torso. It is scraping and unforgiving.
Don't come around here if you don't want to see some blood spilled.
Enjoy this post? Donate to CVLT Nation to help keep us going!