NYC band Gravesend make their debut release on 20 Buck Spin records and they waste little time in letting the world know that a new, violent, extreme band is on the scene and that they're not afraid to sandpaper your face off with gritty, bruising music. This thing comes off like a serial killer stalking his victims, stepping through grimy city puddles, and sifting through discarded needles as he roams the streets, horny for another kill.
They open things up with two (!) instrumentals. "Fear City" comes across like something from a 70s horror film and really sets the tone for what's to come. Filthy, foreboding, fearsome, this one drenches your bones, getting you anxious for what's to follow. "STH-10" rumbles, the guitars and drums pummeling, building, sliding right into the first proper track, "Methods of Human Disposal." Here we are finally assaulted with their brutal mix of Grind, Black, and Death. It is unrelenting and really just begins the steamrolling that becomes the entire album. These guys don't take too many breaks. There are some parts that slow down, adding dynamics, allowing you to catch your breath and hit a good mosh groove, but they rip it forward seconds later, with little regard for the listener's safety.

Methods Of Human Disposal out Now via 20 Buck Spin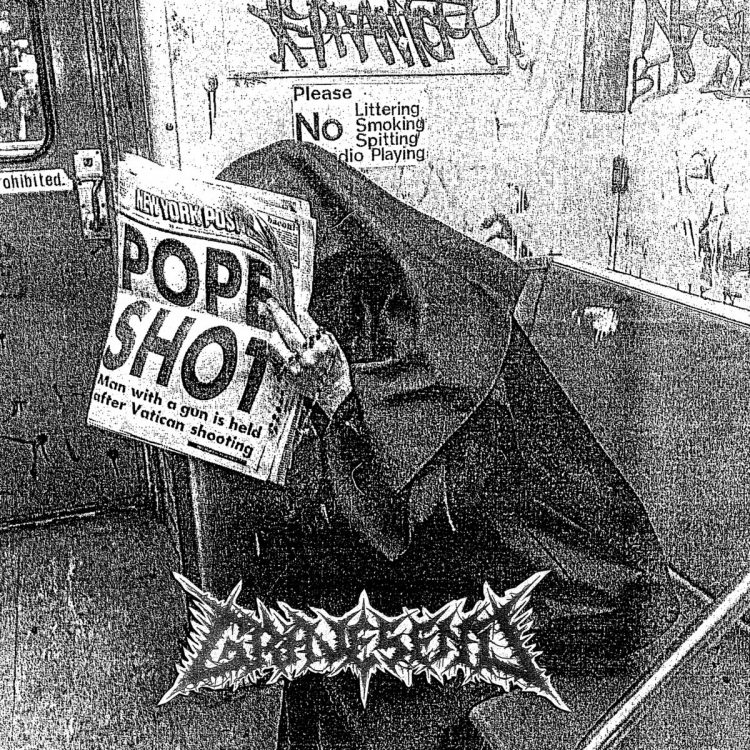 Most of the songs come in at under two minutes long, with a few drifting just over, the longest, or "epic" number would be "Trinity Burning," which sits a little past the middle of the record. It starts with some Doomy, slow grooves before, you know, letting loose and flying forward with precise, deadly speed. "Absolute Filth" is another standout track, living up to its name, and really a good descriptor of what you're in for. Fast, violent, with small breaks to give the speed some extra heft, you can't go wrong with this if you're a fan of the Grind. Small slips of Black Metal slide in at the beginning, and there are a few Thrash moments later on towards the tail end. And I guess this what highlights what I really like the best about this band: they're not content to simply put the pedal to the metal and drive as fast as they can. They take time to slow down, catch the tricky turns and twists, and allow songs to breathe. This really gives the Grind moments more impact. If something is totally unrelenting, it becomes a blur. Gravesend doesn't fall into this trap. They flex their Grind muscles, for sure, but they also show off their flexibility.
In short, this is a goddamned great album. It's nasty, brutal, full of grime and street grit. The guys in Gravesend bathe in the foul backstreets of their home city, sloshing through dark alleys, communing with the discarded and the ugly. This is the true sound of the underground rising up and slouching down the safe streets, bringing blight and beautiful blackness. This diseased mix of Black, Death, and Grind will put a smile on your face while you're bouncing around your living room, waiting for that blessed day when we can all get out and see exceptional bands like this live.