While California has always been one of the major epicenters for large movements in hardcore and metal, and while the Bay Area has produced some of the most noteworthy bands in recent hardcore, Oakland is also one of the richest and most fruitful areas for grindcore in the country. The grind ecosystem of Oakland can be credited almost entirely to one figure: Gregg Deadface.
The patron saint of Oakland grind, Deadface has dedicated his adult life to cultivating a strong community of grind aficionados, both at the local and national levels, and his passion for music–as a player and as a fan–is a crucial element in the thriving of modern grindcore in the U.S.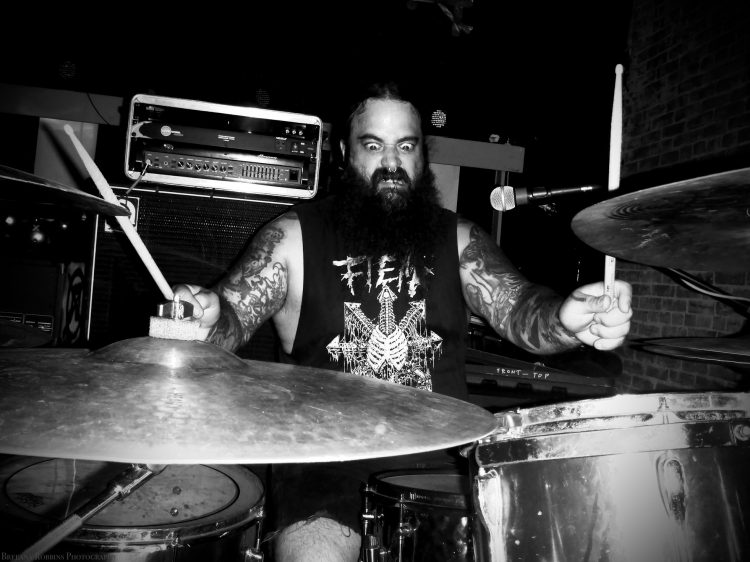 Incredibly talented and indefatigably driven, Deadface spreads his energy between numerous bands, including Choke, xHostagex, Thousandswilldie, and Your Enemy, and still manages to focus on his label, Enemy of the Goat Records, which is currently focused on producing 510 Fest, an April fest of incredible bands from around the country.
Choke has been working ceaselessly since their demo in 2018 to release brilliant and brutal grind that blends the energy and messaging of hardcore with the raw viscerality of powerviolence. With a dedication to collaboration that puts them in league with split-focused grind titans like Archagathus, Choke has continually acted on the philosophy that grindcore is a community art form, that the stage should be shared, and that all ships rise with a high tide.
Choke's recent split with Sacramento's Dopemess, whose cover is graced with the invincible visage of Old Dirty Bastard, begins with a Paul Mooney sample, which sets the tone for a split wherein both bands play gritty hardcore, violence, and grind with Man Is The Bastard-esque roars, with plenty of gang vocals, and with cheeky samples galore. The complementary styles of both bands make this split more cohesive than most, and at just over five minutes, it is both perfectly paced and not nearly enough, as all listeners will be compelled to hit repeat more than once. It is not only ruthlessly aggressive; it is also more fun than too many self-serious grind artists allow themselves to be.
Deadface's "all are welcome" approach extends to his festival planning. Having planned fests for years, having played in numerous excellent bands, and most importantly, being an amazingly genuine and compassionate person with a major dedication to social justice, Deadface is able to draw on personal connections to populate this year's 510 Fest roster with some of the most important bands in fast and heavy music today. Building on the success of the previously named Deadfest, he has ensured that this year's fest will be an unforgettable experience for all who attend.
All of the bands scheduled to play 510 Fest this year are headliners in their own right, and they include:
Thra Transient Pig City Haggus Hummingbird of Death Disease These Bastards Sissyfit Mescaline Maniacs Guilt Dispenser Hate for Humanity xHostagex AK//47 Shitbrains Rawtopsy Plagvestate Wretched Self Larvae Dopemess Voyeur Stinker All Beat Up Deconsecration Obsolete Man Choking Game Bolo Fast Case Merked
With a renewed appreciation for live music, musicians and fans alike are bound to make this a landmark event, one that will, with any luck, continue for many more years, though it is hard to envision how this particular lineup could be topped.
Gregg Deadface is, in many ways, the lifeblood of Oakland's grind ecosystem, and he deserves any love, accolades, and glory that he receives. Make your way to 510 Fest to indulge in amazing music, to discover some new bands, and to give the man himself a handshake for tending this garden of grind with such affection.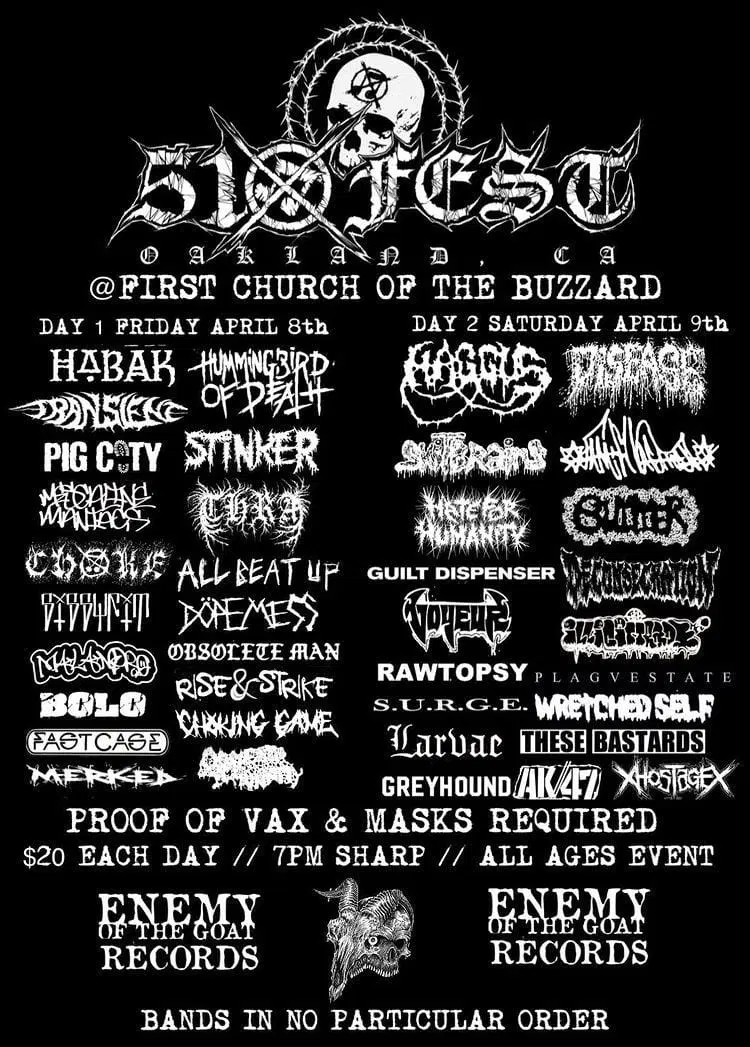 Deadface managed to find time in his incredibly packed schedule to talk with Cvlt Nation about Choke and 510 Fest.
First, can you give a brief history of Choke? 
Choke started out a few years ago from the ruins of a band called Hashd Out I had with the guitarist of Choke (Fedge) and the last vokillist of Your Enemy (Brendan McVay). Brendan was moving back home to Rhode Island (where I am from born and raised) and YxE was over and since Hashd Out never really got off the ground, I wanted to get back to my roots with east coast / mid-west hardcore punk and power violence.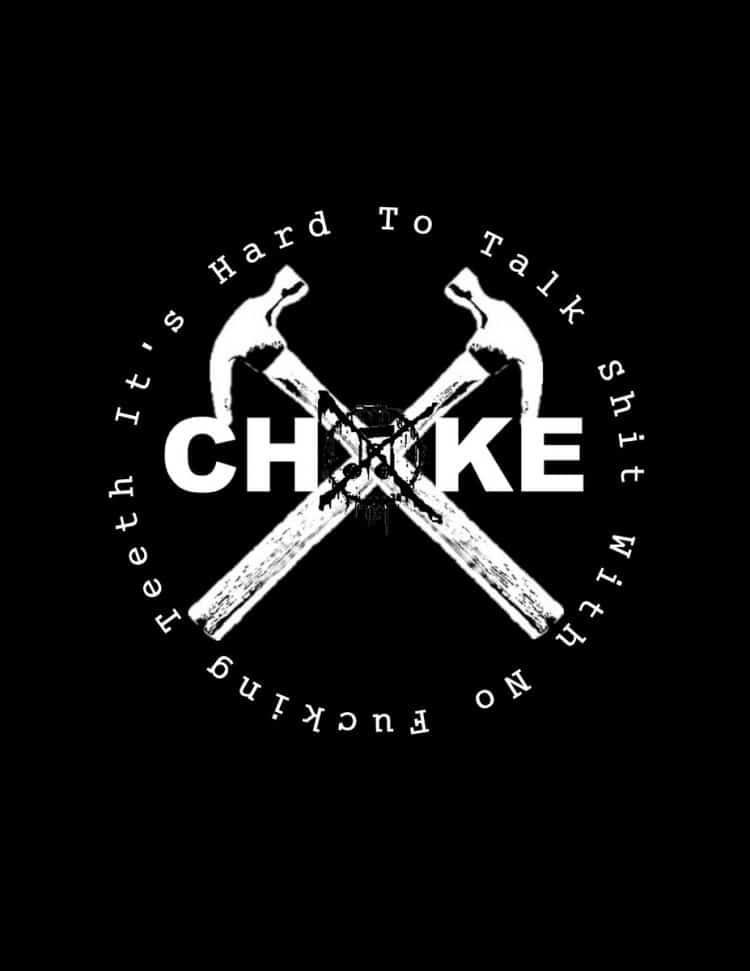 In the relatively short time that Choke has been a band, it's developed a strong reputation for consistently great grind releases. What do you think draws people to your band?
Thank you so much for the support, homie. Honestly, I have no fucking clue why anyone is into it hahaha. I had a very direct vision when it came to the music and lyric content. This band was and is based around a few core inspirational/motivational bands & artists for myself. Bands like: Apartment 213 / Sheer Terror / Integrity / Negative Approach / Judge / Dropdead. The music and lyrics come from my heart and soul. I am by far not the most creative guitarist nor am I the most poetic lyricist. I like to think people appreciate that we are upfront and honest with where we stand personally, ethically, and politically.  
Following your fantastic 2020 release, It's Hard To Talk Shit, With No Fucking Teeth, Choke has released a series of powerful splits with other great bands. How is writing for a split different from writing a Choke-only release?
There is no difference. We just write music and put it out. We have zero agendas when it comes to the band other than just trying to be decent humans, make it through our lives. The full length came to light as we had planned a bunch of splits with bands and then those bands either fell off or shit just didn't happen. We are so blessed, honored, and stoked that Sandro from RSR Records wanted to put it out on wax as a one-sided full length with a screen print on the other side. This new batch of songs we just wanted to do splits with the homies and have fun with it.
How do you choose other bands to collaborate with on splits?
They mos def have to match with us on all levels personally, ethically, and politically. But most of all we just like working with the homies. We fuck with the ones that fuck back with us. Support the Homies, Nuff Said!!!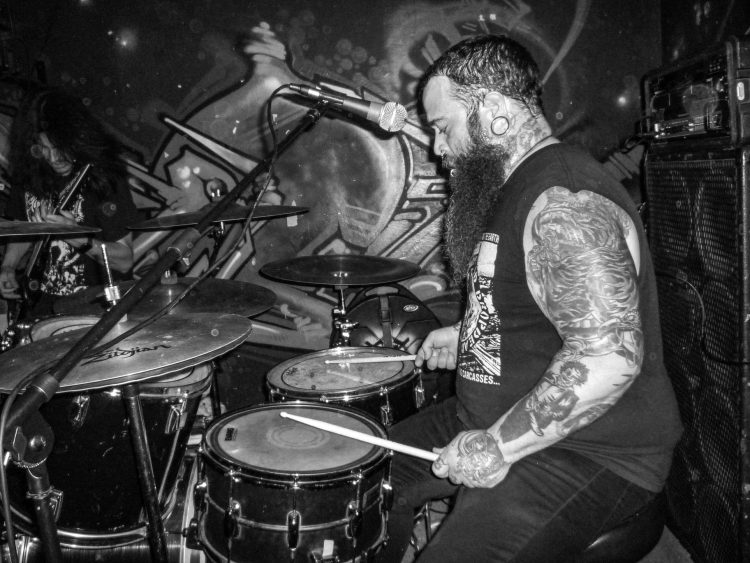 Choke, and Gregg Deadface especially, have been an Oakland staple for years. Can you describe the hardcore/grind scene in Oakland? 
Funny thing is I am not from here nor have I ever claimed to be. I have had the blessing, honor, and privilege to have been living in California for sixteen years, twelve of which have been in Oakland. Like I said, I am born and raised in Providence, Rhode Island for twenty-eight years of my life. I was in active bands back home and just wanted to continue when I moved here in 2005. As far as the hardcore/grindcore scene it is mos def divided and separated. A lot of bands won't fuck with grindbands in town so basically, we all just booked our own shit and played with the homies that wanted to come to the town. Homies like Tom Haggus, Gabe Concussive, Ale Nunca Mas (Punx With Lunch), and a few others back in the day all had bands in town. All booked shows, mind you all booked mixed shows with all types of bands. I was lucky enough to have been welcomed with open arms by the Oakland DIY Music Community and always wanted to show it respect. The scenes these days are much different and a lot of crossover is happening. It is fresh and exciting with new young blood and a positive mentality.
You have been planning Oakland fests for years, and 510 Fest was not without hiccups this time, due to Covid. What makes this fest especially exciting for you?
Just the fact that I can get all the homies back to Oakland again. A homie once described Deadfest (my last fest) as like a weekend summer camp getaway with all the punx weirdos. I changed the name to 510 cause I wanted this to be about the town and not about myself in any way shape or form. This is my second attempt at booking 510 fest. I had a lineup for this past August but with a good homie passing due to Covid-19 and the Delta shit going crazy, I had a solid heart-to-heart with Tom Haggus and we decided that out of respect and safety to pull the plug and wait to see what could happen.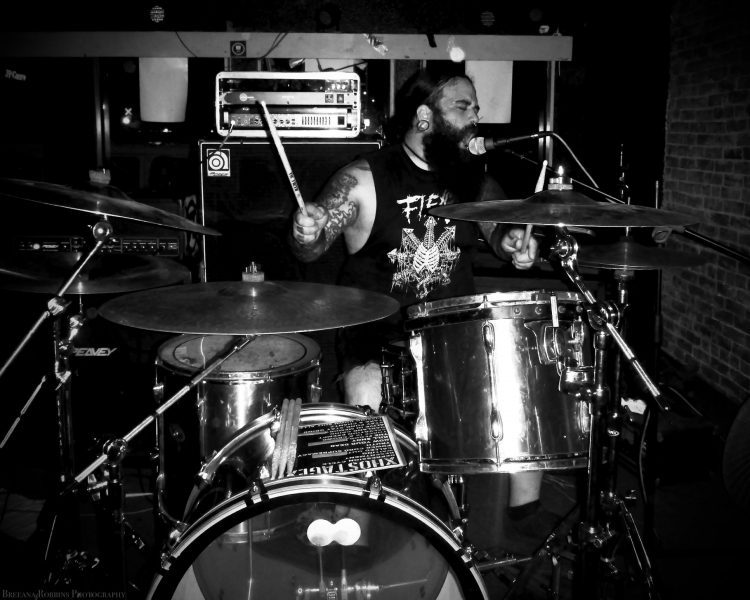 How did you choose the bands for 510 Fest? Which bands are you especially excited to bring to a larger audience?
I only want to work with the homies and people that come highly recommended from said homies. I am not some big-time promoter. I book shows/fests cause I love this underground DIY culture. It has given me a reason to live on more than one occasion. I know what it is like to roll up to a town with some bullshit ass show/promoter. I would want anyone to ever have that experience in Oakland. I am excited for every single band on 510 Fest. Every band will mos def bring their A-game since their set is only fifteen minutes. This year 510 is on my 45th birthday so with all the homies in town it is truly going to be a moment I will never forget, Much love and respect to all the bands playing 510!!!
Choke has always worn its principles of social justice and anti-prejudice on its sleeve. Do those principles inform the fest planning at all? 
Nuff Said!!! I have kicked off bands before and I will do it again. I don't give a shit about clout. I care about the safety and well-being of all those playing and attending my shows.
What should people know about Choke and 510 Fest?
https://choke510.bandcamp.com/ check us out to see what we got going on
510 Fest April 8th & 9th Church Of The Buzzard Oakland Ca 94607 / All Ages / Bands @ 7pm All Are Welcome!!!
Is there anything else you'd like to say?
Love yourself and each other!!!
Support the Homies!!!
Much love and appreciation to you dawg for doing this. One love big homie!!!
Nuff Said!!!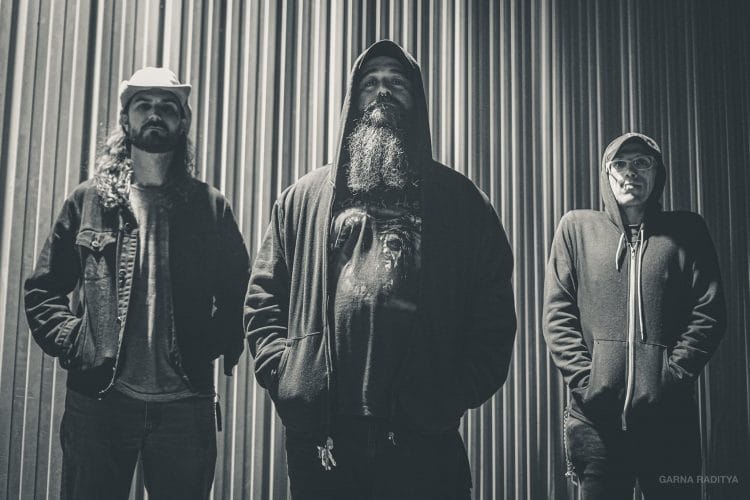 Pull up to 510 Fest on April 8th & 9th at Church Of The Buzzard in Oakland, CA. Tickets are $20 per day at the door!