15 Killers Who Hunted For Prey On Craigslist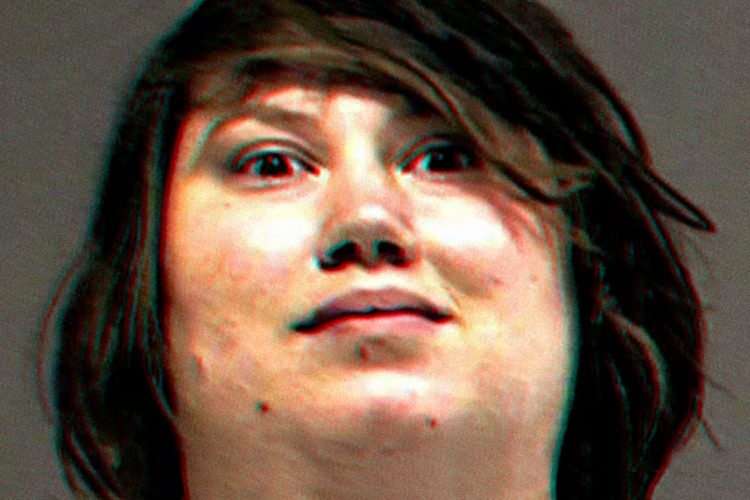 Meet these scary Craigslist killers.
Pinched from Thought Catalog
An estimated 99,995 of every 100,000 Craigslist posts are not associated with any crime whatsoever, but it's those five other ones you need to worry about. Since its 1995 inception, the brainchild of Craig Newmark has unwittingly enabled countless thefts, burglaries, robberies, assaults, rapes, STD transmissions, and murders.
People have lost their lives while innocently and good-naturedly conducting transactions involving iPads, iPhones, cars, trucks, and apartments via Craiglist. An unsolved case involves a Long Island serial killer who slaughtered at least four prostitutes he met through Craigslist ads. Currently awaiting trial for stabbing a man to death after ensnaring him on Craigslist is a self-proclaimed Satan-worshiping teen mom from Pennsylvania who says she's snuffed at least 22 people, which would make her one of the most prolific female serial killers in American history.
The following cases involve people convicted in a court of law after dispatching their prey through this time-tested and well-loved social-networking tool.
1. Phillip Markoff
This clean-cut Massachusetts medical student was suspected of being a serial robber/rapist of at least three women he'd met through Craigslist ads. He was arrested and charged with the 2009 motel-room shooting death of Julissa Brisman, who had posted on Craigslist offering her services as a masseuse. While awaiting trial, Markoff killed himself in his jail cell. A TV movie about his case, The Craigslist Killer, debuted in 2011 on the Lifetime Network.
2. Michael John Anderson
In October 2007, this socially awkward 19-year-old Minnesota high-school dropout placed a Craigslist ad pretending to be a woman named "Amy" who was seeking a babysitter. Twenty-four-year-old pastor's daughter Katherine Olson answered the ad, whereupon Anderson shot her in the back, stuffed her into her car's trunk, and drove the car to a nature preserve, where he abandoned it. Anderson was allegedly the first person the media ever referred to as a "Craigslist Killer."
A 19-year-old Georgian who was visiting Florida for his grandmother's surgery, Sparre contacted a 21-year-old woman who'd advertised for a sexual encounter on Craigslist because her husband was deployed at sea in the Navy. Figuring that stabbing someone to death would be a "good rush," Sparre met up with the woman and stabbed her 89 times during sex at her apartment. After his arrest, he wrote to an ex-girlfriend, "I wanted to try something just to see how it felt….I'm not even going to lie. I enjoyed it and hope to do it again."
4. Korena Roberts
Answering a Craigslist ad seeking baby clothes in 2009, Roberts met with a pregnant woman named Heather Snively at the woman's apartment in Beaverton, OR. Roberts also pretended she was pregnant, and the pair quickly became friends. Then Roberts beat her to death with a police baton. Using a straight razor, she slashed open Snively's abdomen, cut the unborn child from her womb, stuffed Snively's body into a crawl space, and then told police that the child was hers and "in distress." The fetus also died and Roberts was sentenced to life in prison.
5, 6. Richard Beasley & Brogan Rafferty
The chubby, bearded Beasley was in his 50s when he befriended the 16-year-old Rafferty, and together they plotted to murder men they met via Craigslist. This is from the fatal ad they placed:
Wanted: Caretaker For Farm. Simply watch over a 688 acre patch of hilly farmland and feed a few cows, you get 300 a week and a nice 2 bedroom trailer, someone older and single preferred but will consider all, relocation a must, you must have a clean record and be trustworthy…nearest neighbor is a mile away, the place is secluded and beautiful… job of a lifetime.
When one man showed up in response, he did not find a job—he found a "freshly dug grave." Beasley and Rafferty managed to kill three job-seekers before wounding a fourth, who escaped through the woods. Rafferty was tried as an adult and sentenced to life, while Beasley was handed the death penalty.
7. Latoya Jordan
This Floridian met her victim via Craigslist, moved in with him in 2011, and stabbed him to death during an argument. She lived with his rotting corpse for three weeks while shopping with his credit cards. Then she moved in with another man she met through Craigslist before police apprehended her. She blandly confessed to the killing and showed no remorse.
8, 9, 10, 11. Kiyoshi Higashi, Amanda Knight, Joshua Reese & Clabon Terrel Berniard
Answering a 2010 Craigslist ad offering a diamond ring for sale, this quartet of killers showed up at the Washington home of James Sanders. Upon arrival, they held the family captive and began beating one of Sanders's children. When Sanders tried to intervene, he was shot to death. The diamond ring was eventually recovered in a San Francisco pawnshop.
12. John Steven Burgess
One of the earliest alleged "Craigslist Killers," Burgess answered an escort ad from a 19-year-old female San Diego State student in 2007. He told police the girl overdosed on cocaine and heroin, whereupon he reportedly dumped her corpse into the ocean. He only served half of a five-year sentence.
13, 14. George Carter & Kendrick Demus
In June 2007, a Texas man named Christian Marton answered a Craigslist ad for a 1995 Chevrolet Caprice. He met with George Carter and Kendrick Demus at a Whataburger franchise in Dallas. They argued over the price, and Marton left. The sellers renegotiated, and when Marton drove up to an apartment complex with thousands in cash, Carter shot and killed him. Carter and Demus were both convicted of capital murder.

15. Dianne Warrick
A mentally ill woman with a long rap sheet, Warrick answered a Craigslist ad from a 70-year-old female seeking an at-home caregiver. In 2010, Warrick stabbed the 85-pound woman to death in her bed and claimed at trial that she was hallucinating she was attacking her abusive father.
Enjoy this post? Donate to CVLT Nation to help keep us going!