The CVLT Nation Sessions
Joy Division – Unknown Pleasures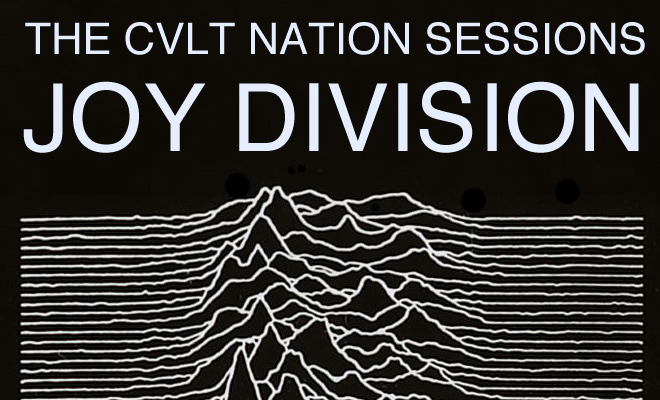 CVLT Nation is proud to present the fourth covers compilation in our series The CVLT Nation Sessions: JOY DIVISION's Unknown Pleasures. This compilation features Arctic Flowers, Cemetery, Pinkish Black, Theologian, Old Witch, Dreadlords, Annex, Masses, Crimson Scarlet and Sun Splitter all doing their take on Joy Division's seminal post punk album! These bands took Joy Division's groundbreaking songs and reinterpreted them with creativity and style, surpassing all of our expectations!
DOWNLOAD the entire album HERE!
(choose the link that says "click here to start download from Sendspace)
JOY DIVISION Unknown Pleasures
The CVLT Nation Sessions
TRACK LIST:
1. Dreadlords – Disorder
2. Annex – Day Of The Lords
3. Theologian – Candidate
4. Old Witch – Insight
5. Pinkish Black – New Dawn Fades
6. Masses – She's Lost Control
7. Cemetery – Shadowplay
8. Arctic Flowers – Wilderness (Mastered by Brad Boatright)
9. Crimson Scarlet – Interzone
10. Sun Splitter – I Remember Nothing
Enjoy this post? Donate to CVLT Nation to help keep us going!