Exclusive
CVLT Nation Streaming:
GRAVES AT SEA "This Place Is Poison"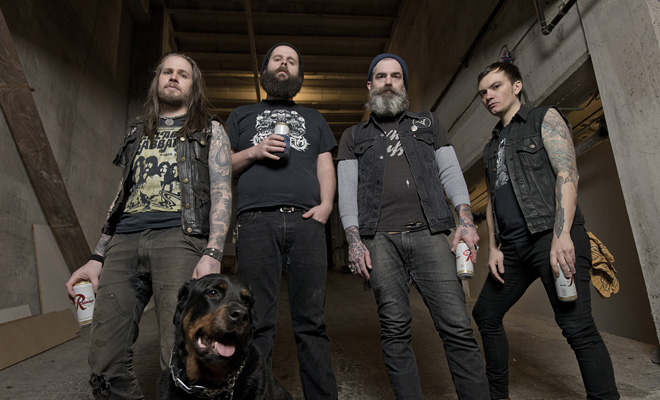 Right now I feel like I'm walking through a graveyard holding the hand of Death, but I don't want to let go because I hear the new GRAVES AT SEA blasting behind Death's door! The grand wizards of blackened doom are fucking back and knocking out the teeth of the weakhearted with every riff. GRAVES AT SEA have just released their new EP entitled This Place Is Poison via Eolian Empire, and every minute of it is fucking classic. When the title track starts creeping out of your speakers, you will realize that one of the sickest bands to exist in the underground is back and cannot be fucked with. The b-side of This Place Is Poison is GRAVES AT SEA's versions of two Black Sabbath classics: "Orchid" & "Lord of This World," the latter from The CVLT Nation Sessions: Master Of Reality. Right here and now, we are way freaking stoked to be streaming the A-side below…Make sure to catch GRAVES AT SEA on their European tour that is happening now, and if you can't, buy their new EP HERE!
Enjoy this post? Donate to CVLT Nation to help keep us going!