Disturbing-Sexy-Twisted…Video Premiere CONTROLLED BLEEDING "Swarm"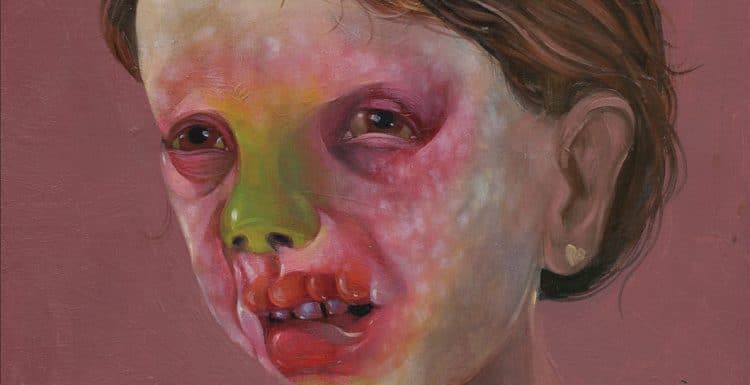 Disturbing, Sexy, Twisted, Groovy, Porny, Bloody, Awesome and Fucking UNREAL are only some of the words that come to my mind after watching the new CONTROLLED BLEEDING visual "Swarm." The song is from their most recent record Larva Lumps And Baby Bumps out now on Artoffact Records! This is next level Noise Rock, or maybe I should say next level MUSIC!!! Make sure you check out their new remix album Carving Songs, featuring remixes from Japanese noise-guru Merzbow, Justin K. Broadrick from industrial-metal act Godflesh (not to mention Jesu), as well as Monolake, Crowhurst, Ramleh, Child Bite,notorious experimental guitarist (and current Lydia Lunch Retrovirus member) Weasel Walter and many others. You can order it here from Artoffact Records!
CARVING SONGS Track Listing
Side A
TROD (Defiler's Song)
Carving song (Monolake Remix)
As Evening Implodes (Barnacles remix)
Side B
The Swarm Of Sweettooth (Child Bite Remix)
As Evening Fades (Renaldo & The Loaf Remix)
Carving Song (Zeitkratzer Remix)
Fusion Song (Le Syndicat Remix)
Needle Evening (Tim Story Remix)
Side C
Carving Song (Child Abuse Remix)
As Evening Fades (Ramleh Remix)
Swarm (Justin K Broadrick remix)
Garage Dub (Rothko Remix)
Side D
Perks (Controlled Bleeding Remix)
A Loathing Supreme (Crowhurst Remix)
Carving Song (Ron Anderson Remix)
Perks (Merzbow Remix)
Enjoy this post? Donate to CVLT Nation to help keep us going!