CVLT Nation Presents:
Blackened Everything Vol. X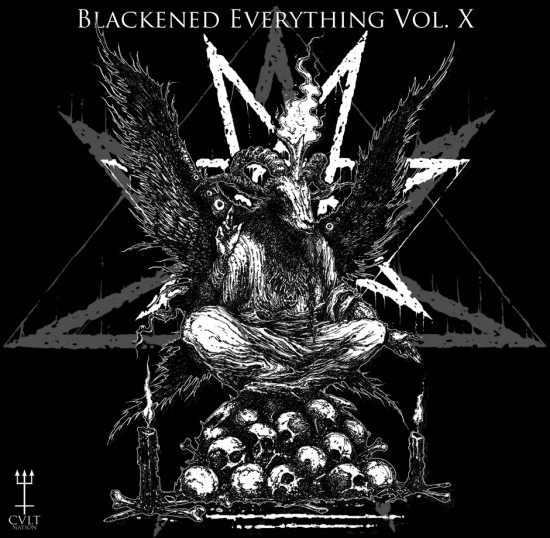 CVLT Nation's darkest mixtape series, Blackened Everything, has released Vol. X for our third anniversary! It is more scathing, more caustic and more hideous than all previous nine volumes! Journey into the blackest abyss…

Hear the rest of the Blackened Everything Series HERE!
Blackened Everything Vol. X
Bone Awl: The One Grinning 0.0
FALSE: The Key Of Passing Suffering 1.24
Torture Chain: War On The Final Road North 13.52
WÖLVEFRÖST: Barbarian Hellstorm 27.08
House Of Apparition: Untitled 29.57
Barrent Harvest: Soulless 32.59
Noose: Suicide Death Cult 34.32
THE SECRET: The Bottomless Pit 37.52
Absolut: Black Void 39.38
All Pigs Must Die: SACRED NOTHING 41.51
BAPTISTS: In Droves 43.49
Deathrite: Forsaken Tombs 45.54
Possession (Belgium): His Best Deceit 47.28
Malthusian: Hallucinogen 51.30
Katechon: Unbeing 57
OCCULTIST: Path of the Damned 59.17
Aksumite: Brazen Ape 1.03.54
Sesso Violento: I 1.05.11
Boddicker: High Value Target 1.06.45
Young and in the Way: The Gathering 1.08.55
Enjoy this post? Donate to CVLT Nation to help keep us going!