Trevor "The Meat Man" Vaughan is at the very least a jack of all trades, but with no weakness in sight, he may very well be a master of them all. For nearly twenty years, the doyen of New Bedford Straight Edge has been playing in bands that are instant favorites, garnering hard-earned favor from even the snobbiest hardcore fans. His resume is full of your favorite band's favorite bands, including XFilesX, The Rival Mob, Breathing Fire, Clear, NBX, Straight Razor, Warstone, Bunch of Fives, and Wolf Whistle, and even though he has banked more time on stage and in the studio than most have throughout their whole music career, one gets the feeling that Vaughan is just getting started. Newer projects like Wound Man and Brother have deservedly become household names in hardcore and powerviolence circles, but his creative talents are countless and his energy is apparently limitless. In the first six months of 2020 alone, he has written releases spanning the musical landscape, touching slowcore/shoegaze, comfy synth, T-Pain-Meets-Brian McKnight R&B, and Onyx-worship boom bap.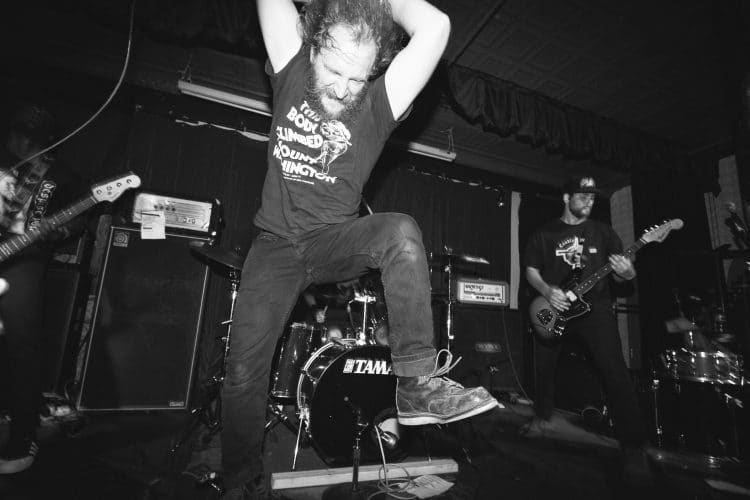 In addition to his own projects, The Meat Man has recently done studio work–be it recording, mixing and/or mastering–for established bands like Dropdead, Slapshot, and Rawhead, as well as exciting newer acts like Pummel, Peace Test, Tourist, Drill Sergeant, and hardcore wunderkinds Bullet Proof Backpack. And despite the King Midas effect that Vaughan has on all of his projects, changing anything he touches to gold, one still gets the impression that his emphasis is on process over product. He seems to have a "playing in the sandbox" mentality, and one can feel the experimentation and, most importantly, the joy he gets through the creative process. The result is sincerity and a standard of quality that is rare. What he creates, whether it is for the club or the bedroom, the porch or the pit, is Art with a capital A.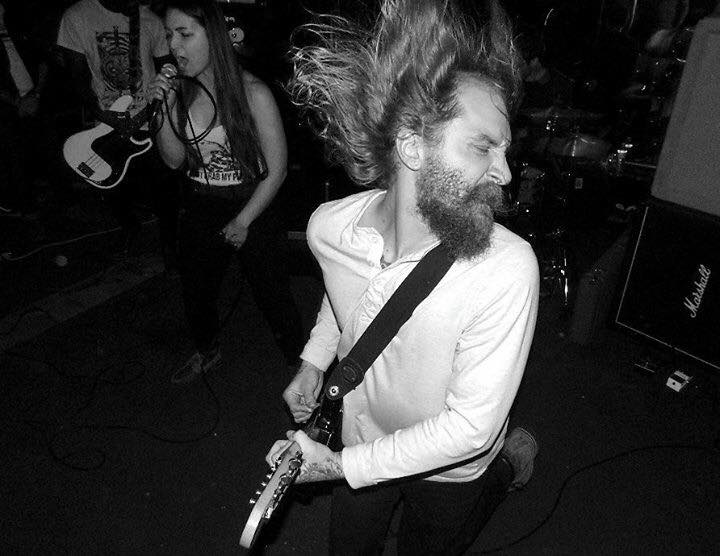 Nowhere is this truer than on the new releases by Internal. Released eight days apart, Internal and Scrape are flashbangs, brilliant and fast, clocking in at just over three minutes and four minutes, respectively. These albums are Fiesta Grande-core, hearkening to the early, golden days of California powerviolence, the days of Man is the Bastard, No Comment, Capitalist Casualties, and especially Crossed Out. Vaughan says, "Crossed Out is my #1. All the fast bands I'm in take some influence from them. Internal is a little more obvious nod as you can tell with the name," referring to Crossed Out's timeless opening track from their genre-defining self-titled 7". Along with Ian Shelton, whose Regional Justice Center shared an iconic Atomic Action split with Vaughan's Wound Man in 2019, Vaughan is a herald of a return to form for powerviolence. These songs are rough, raw, and to the point, and they should serve as examples for anyone interested in playing this style of music. This is how it should be done. This is canon.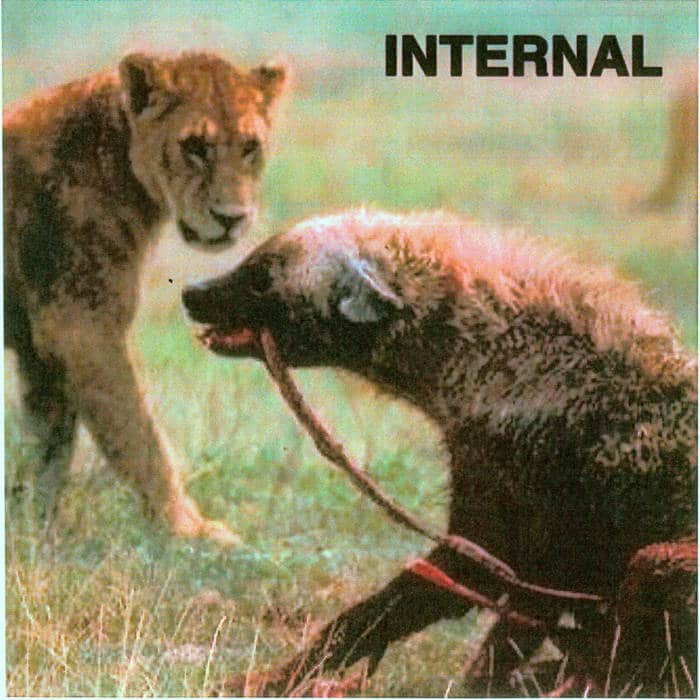 For the Internal project, as with many of his other bands, Vaughan is putting the "self" in "Do It Yourself." He wrote all songs, performed all parts, and took care of all recording and mixing duties. "The original session was supposed to be a collaboration with a noise artist buddy of mine. I recorded all the music with no songs written, just improve drums then added riffs. We were going to add noise and split vocal duties, but they got super busy so we had to put the collab on hold. I hate sitting on projects so I whipped up some lyrics and released it as Internal. I got a few offers for releases right out the gate, so I thought it would be fun to record more with this project. So far, Damien Records has released two pressings of a one-sided 7" lathe from the Scrape session, Blind Rage is going to release a 3" lathe of the self-titled, and I'm also working with RSR on a one-sided LP of both sessions and some extra tracks that will be announced soon. Definitely plan on more recordings in the future."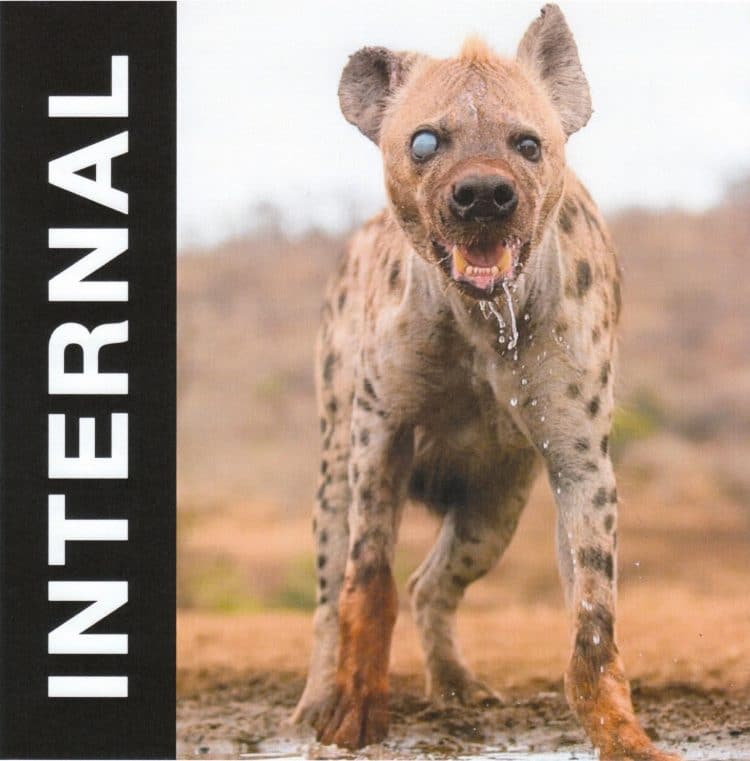 If Chris Dodge ever puts out a Grandson of Bllleeeeaaauuurrrrgghhh!, Internal belongs on it. Better than nearly any band in a decade, Internal conjures the fire and venom of Slap A Ham and early Deep Six releases. On both albums,Vaughan channels Eric Wood's overdriven, speed-bag bass from releases like the Crossed Out/MITB split and Neanderthal's A History of Violence discography, and his blast beats would make Mick Harris proud. The ruthless scream that fans will instantly recognize as Vaughan's is more real than ever. It is harsh, worn, anguished, and angry. In league with the very best powerviolence has ever had to offer, Internal's dynamic push and pull between grinding mania and murky, plodding caveman riffs creates the perfect pacing, inviting the audience to listen to both releases back-to-back and on repeat.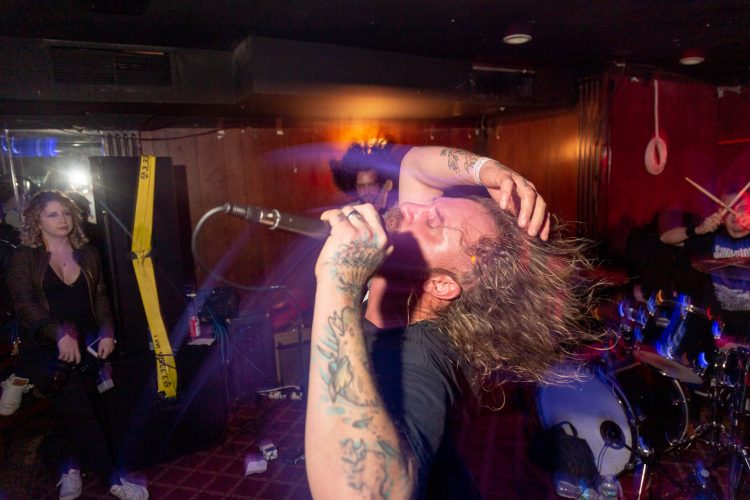 These albums are no frills, as they have nothing to prove. They are fully locked-in, self-assured, and stellar. The vocals and instrumentation show a competency that challenge the listener to believe that this is all truly coming from one person. That Vaughan intended the initial tracks for another project, repurposed them, added more songs, and then "whipped up" lyrics sounds casual, like Internal was a flight of fancy, but it speaks more to the effortlessness of his craftsmanship. His creative constructivism has proven a successful approach for his tenure as a beacon of hardcore artistry for the past two decades, and Internal is one of his most exciting projects thus far.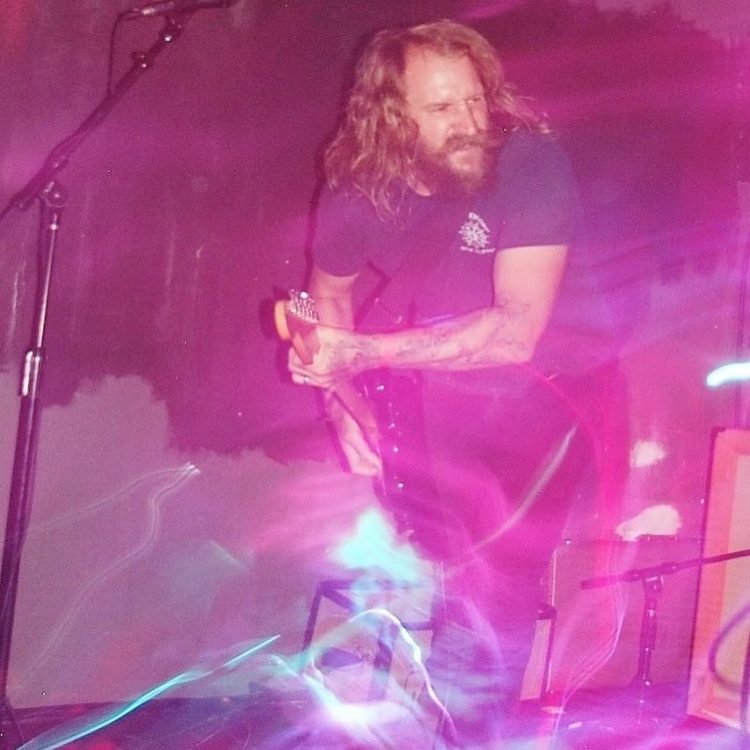 Internal and Scrape can be found Vaughan's MA Glory, which features all of his solo ventures, and if purchased there, proceeds will go to Black Lives Matter organizations. Internal can also be purchased through Blind Rage Records, and Scrape can be purchased through Damien Records.
Written, performed, recorded, and mixed by Trevor Vaughan at the Colosseum in New Bedford, MA. Artwork by Trevor Vaughan.
Scrape was mastered for Damien Records' lathe edition by Will Killingsworth at Dead Air Studios.
Scrape layout by Jorge Tapia.