Wretched DOOM! Premiering: BODY VOID "Haunted"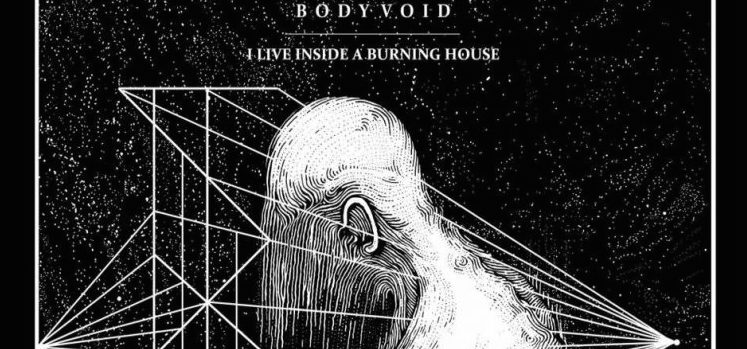 I feel haunted right now by the ghosts of my ancestors who died at the hands of White Slave Masters. I also feel haunted by the ghosts of my brothers and sisters that have died at the hands of the police, and I want it to end!!! Right now, the new BODY VOID song "Haunted" is the soundtrack to the anger and disdain I have inside for the Cops of Amerikkka. I know that this band does not stand for the downpression of people, and that is only one of the reasons why I love them so much! I fucking dig them because they create some of the sickest Sludge/Doom in the underground. Their soon to be released record I Live Inside a Burning House will come out on May 11th via Crown and Throne Ltd. and Dry Cough Records on vinyl/cassette, with compact disc format available via Seeing Red Records. I know for a fact this record is going to change the game of sludge in 2018 and end up on mad end of the year lists. CVLT Nation is fucking way beyond stoked to be sharing with you the mammoth 18-minute offering from BODY VOID below! Nuff respect due to a band that takes a stand against downpression of any kind and creates insanely good music in the process!

Coming off of their debut release "Ruins", Body Void returned to Earhammer Studios, again under the watchful ear of Greg Wilkinson, over the course of seven months in the year 2017 and submitted to tape almost a hour of painful sludge and wretched doom to welcome the year of 2018. Continuing in the same style as fellow label mates Primitive Man and Keeper, as well as genre-defining bands like Khanate, while grounded in the same harsh sludge sonic pallet as "Ruins", on "I Live Inside A Burning House" the band sought to create a much darker, heavier, and more substantial release, expanding on their sound in almost all aspects. From the genre-bending cinematic opener "Haunted" to the cacophonous nightmare of "Phantom Limb" to the tortuous drone of "Given." Lyrically ILIABH seeks to explore queer identity, mental illness, and how they impact the push-pull relationship between material and immaterial existence.
Preorder links:
Crown and Throne Ltd. (2xLP) 
Crown and Throne Ltd. (CS)
Dry Cough Records (2xLP) 
Dry Cough Records (CS) 
Seeing Red Records (CD) 
Enjoy this post? Donate to CVLT Nation to help keep us going!