Filip Dupont deserves a statue in a Belgian metal venue. A veteran of the extreme metal scene, the 41-year-old has sixteen full-length albums under his studded belt. Between projects Hemelbestormer, Rituals of the Dead Hand, and Gorath, Dupont (a.k.a. Lykaios) has cornered the Belgian music market in black, death, doom, drone, and post-metal, creating album after album of exquisite craftsmanship and hellish energy. Unwilling to settle for artistic complacency, unwilling to rest on his laurels, Dupont is an artist's artist, constantly pushing himself to explore and exploit new artistic domains. He, like so many others, found the perfect opportunity during lockdown, though instead of spending his time perfecting his sourdough recipe or teaching himself to knit, he spends April and May 2020 writing and recording Generate Mass Violence, the sophomore full-length from his solo project, Wolven, and his most eclectic album to date.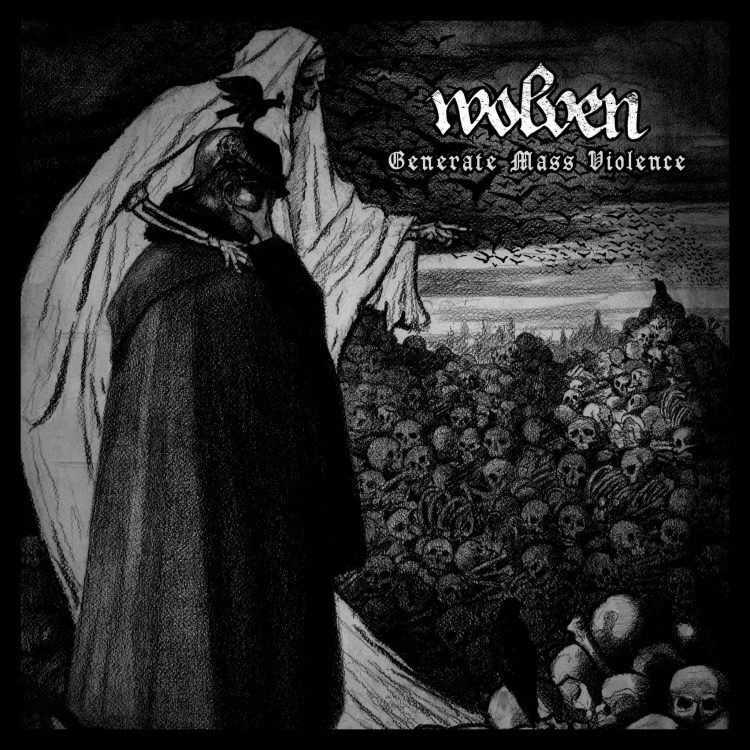 Following 2016's Eight Billion Deathmarch is no small task, as his debut as Wolven was a crusty masterpiece of blackened Belgian grindcore. Building on the broad range of his debut, on Generate Mass Violence, Dupont continues to express his encyclopedic metal expertise, creating an LP that walks the narrow line of offering a totally different experience with each genre-spanning track while also coming together as a comprehensive, cohesive whole.
Nominally crustcore, Generate Mass Violence–released by Belgium's Loner Cult Records–really does defy categorization. In listening, one gets the impression that Dupont is a true aficionado of metal in all its forms, discriminating about quality but not about style. He also has the preternatural ability to play any style with grace, inventiveness, and brutality. It is hard to believe–and easy to forget–that this album is the product of a one-man-band, especially because the album can, in the best of ways, sound like a record label's sampler disc, one that you pulled from the pages of a magazine that your mother wouldn't let you buy because the cover was too gory.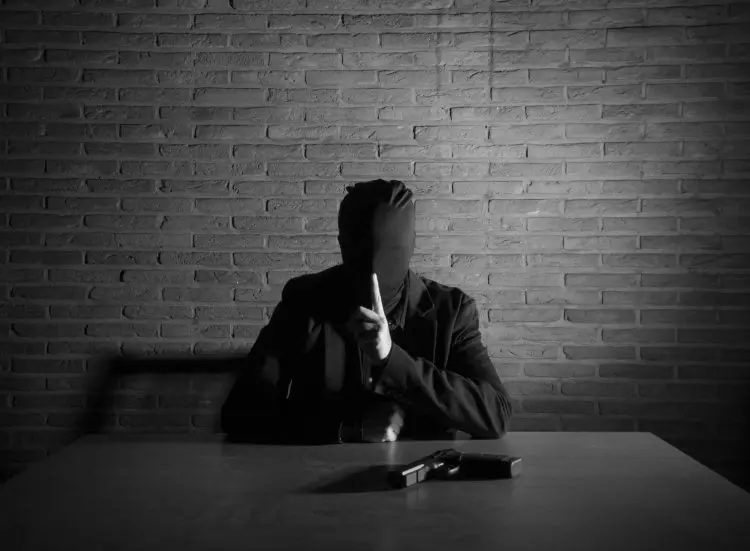 Following track one's 46 seconds of grinding death on "Total Lockdown," track two comes barreling through like an Angus bull, pissed off and fed up from its captivity. The galloping, football-tackling d-beat of "Absolute" perfectly captures the pent-up aggression that comes from long-term isolation. While the tone and melody–especially the harmonized guitar lines–are fairly metal, the song's energy is hardcore punk, and the call-and-response lyrics capture the spirit of hardcore vocals, voicing frustrations that are perennial but also very current: "The power and will, Under control! The land and the sea, Under control! The air that we breathe, Under control!"
Dupont's prowess on all instruments is on full display on "All is Violence." With blackened and atmospheric, the song's automatic-weapon drumming and chainsaw guitars are a relentless assault, pounding the listener's head. However, at about the halfway point, the song transforms. It adopts a more melodic chord progression, a change that amounts to a bridge of hopeful melancholy, a reflection on the nature of violence. This section, blissful and comparatively serene, shifts again into the familiar discord, ending the song with the blade-slashing and barrel-blazing that began it.
Dupont's ability to play every style with ease and finesse shows through on "Silence is Violence," a song that sounds like Belgium's take on the Brazilian grooving thrash of Chaos A.D. Dupont sounds like a lost Cavalera brother as he screams, "Keep your head down, and sign the pact with the devil!" "Life of Lies" builds on this progression, sounding like Roots-era Sepultura or Soulfly, integrating some nu-metal elements with phasing hammer-ons and dissonant chord voicings, all over a blitz of blast beats. At so many points on this album, one has to step back to remind themselves that Dupont is handling all this instrumentation alone, driven to new creative depths by quarantine.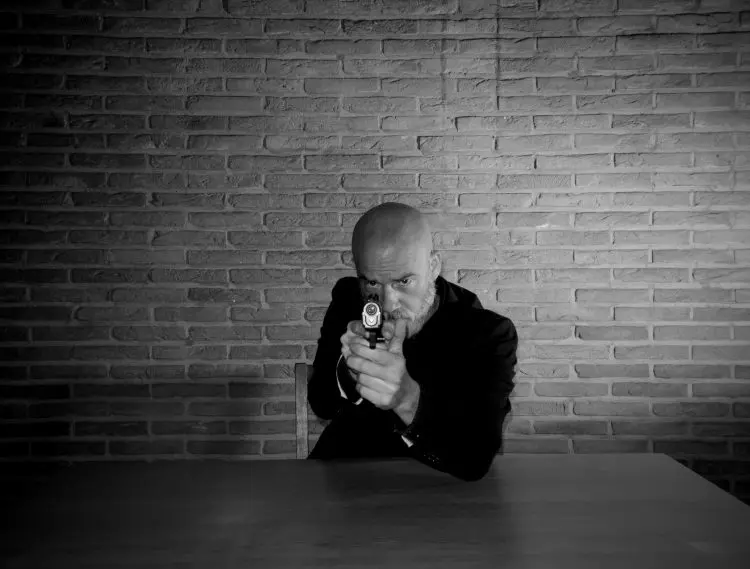 "Narcist Nation" is sweeping, grandiose. Fitting, considering the song meditates on Machiavellianism. At just under two-and-a-half minutes, the song manages to feel like it has orchestral movements, with full instrumentation and clear shifts in mood and tone. One finds themselves wondering if the song's lyrics–"I am the one! The King of the World!"–are an expression of manic feelings of self-importance or a criticism of any of the numerous autocrats in our past and our present. "Death Cult" is another example of Dupont integrating melody and major-key chord progressions while losing none of his venom or ferocity. With or without lyrics, his songs tell stories, with compelling and meaningful key- and tempo-changes making this work of diverse songs feel unified, like chapters in a story.
"Discipline" is a sweaty, mid-tempo fistfight. It combines elements of groove and nu-metal to great effect, creating a catchy, pissed off number that transitions smoothly into the thrashing death of "Eject Mode," which seems to catch the attitude of the whole world today: "Act now! Act now! We're all ready to set it on fire!" The thermal energy of that lyric radiates into "Twice the Needle," a song that truly turns the heat up. The death and grind of this song leave the heart racing in a raging frenzy. On "Degenerate," Dupont utilizes the black metal that has more or less been his bread and butter in other bands, and the result is magnificent. The sound is so fully orchestrated and fully realized that it could be coming from a 9-piece band. It is also a song that, perhaps more than any track on the album, captures the complex feelings one might have about the pandemic and the current state of the world: "We are lost in a world, Stuck in our systems. We are the virus. We are death… Ourselves!!!" Album closer "Anti Anthem," is a shout to the sky. Over speed bag drums, Dupont seems to invoke Michael Stipe: "This is the end of the world as we know it, and I feel fine."
Generate Mass Violence takes the listener through all the stages of grief for a world that is sick, divided, and turned on its head. Like some homeopathic medicine, Filip Dupont has taken frustrations that we have all been feeling for the better part of a year and turned them into a balm. On each finely-tuned track, across each perfectly-executed genre, this album finds new ways to express loss, denial, anger, bargaining, and depression, there is throughout it a feeling of optimism, and in the end, acceptance. It is as though the creation of this album itself was therapy for Dupont, and in turn, he has made it available to the world, so that we too can find some healing through this shared journey.

Generate Mass Violence is out through Loner Cult Records.
It was mixed and mastered by Wolven at Crestfallen Studio.
It was also mastered by Kris Belaen at CCR Studios.