They / Live is a project that soars and enchants the listener with each minute you play the record. Their new record Ablation will be released May 8th via Born Losers Records – pre-order this killer record HERE! Today we're stoked to share their video playlist of the bands that have shaped them…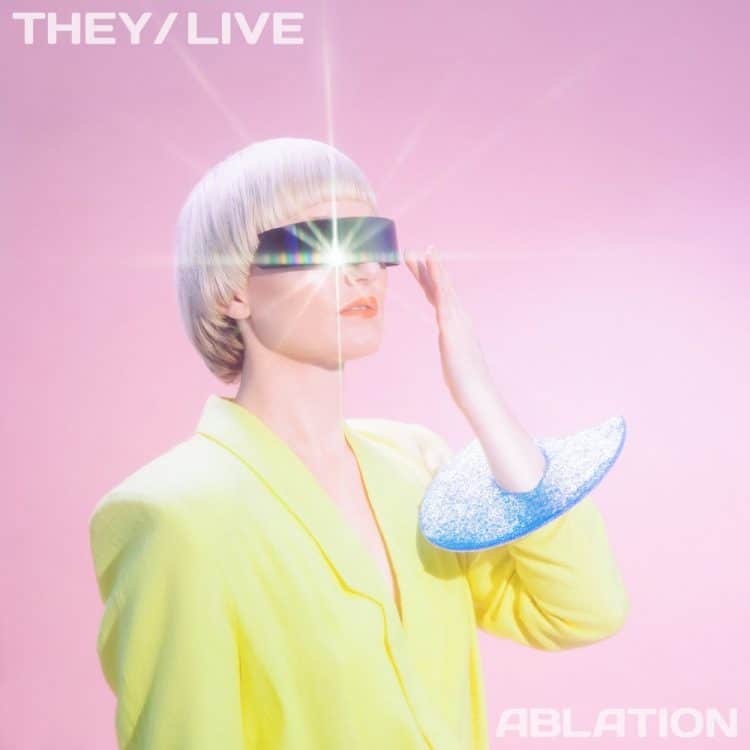 "Mother" – Kate Bush

Kate. What would we do without her luscious, yearning voice? I'm always blown away by her lyrics, her musicianship … how she marries acoustic instruments to synths and electronic percussion. In this song, the fretless bass is like a lost animal calling back to her. Stunning. Kate forever.

"A00 B01" – Juana Molina

My dear friend Alex Dupree, a producer on They/Live's upcoming record, introduced me to Juana. She's 58 and clearly in her artistic prime. I've never heard anything like the sounds and song structures she creates. A00 B01 is weird bells and de-tuned chorus-ed out textures. It's a playful labyrinth I never want to find my way out of.
"Crucify" – Tori Amos

I turned 13 in 1999. Tori was one of the first female artists I ever heard singing—with this visceral unkempt voice—about something other than men, love, and/or heartbreak related to men and love. I still can't get over how perfect a pop song "Crucify," is, how arresting every section is as it lifts into the next, and how the teenage me still feels everything, every time I listen.
"Fletch Theme" – Harold Faltermeyer
Growing up we had Fletch in the VHS closet. My Mormon family disagreed on lots of things but we did love watching funny movies together, especially when they starred an actor from SNL. I've been obsessed with Harold Faltermeyer's hooky-ass theme from synth-heaven ever since. Best driving song around.
"Oceania" – Bjork

I mean how do you even articulate the magic of Bjork. She takes you into yourself, then out of yourself, then somewhere else you've never been. It sounds cheesy but I've returned to "Oceania" so many times and it's given me something new.
"Western Questions" – Timber Timbre
There's nothing cooler than the dystopic, cinematic feel of "Western Questions." I'm Rick Deckard ordering noodles on the hazy streets inside Blade Runner. After a tensely barren set of tangled, jargon-ey verses, I feel so much release—but not necessarily resolve—when that outro guitar riff hits, carrying me away.
"Language is a Virus" – Laurie Anderson
Without my high school English teacher, Joel Long, it's possible I'd still be Mormon. A poet, musician, and art historian, Joel introduced me to Laurie Anderson in 11th grade. What a zany, texturally and poetically ingenious song. Every artist should see the corresponding movie, Home of the Brave, too.

"Zoo Eyes" – Aldous Harding
We're all blown away by this force of an artist, Aldous Harding. How much emotion and power she gives us with so little. One minute she's feminine and elegant and the next she's grotesque and psychotic. For me, the music video is more like a film you can't extract from the song.

"Winter Light" – Linda Ronstadt
It would be years before I understood the magnitude of Linda Ronstadt's musical legacy. But as a kid, I cherished the 1990s remake of The Secret Garden, because I related to the angry young outsider girl. Stuck in the Utah suburbs, Ronstadt transported me with her crystal voice to an ethereal, exotic place of freedom.