Witness The Unholy Baby Shower: Midnight's Rebirth by Blasphemy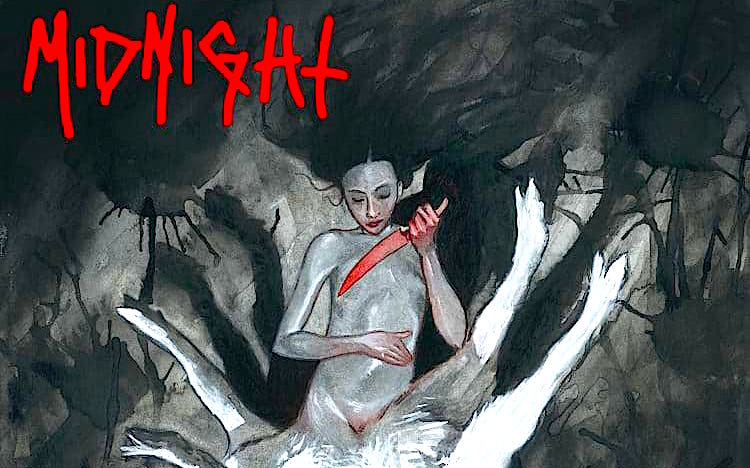 Most "adult" obligations are a dumpster fire that usually ends with your checking account being overdrawn. The fact that your friends with rich parents have the audacity to invite you to destination weddings and baby showers is downright insulting. Most of us can barely afford rent, let alone an inflated plane ticket to Hawaii or some bullshit infant accessory you put on your Target registry. How dare you bring another life into this doomed world?! Don't you realize it will only suffer!?! Of course you do, but your narcissistic tendencies blind you as you thrust your seed into your partner hoping your little hybrid clone will cure cancer or play a professional sport one day. Deep down inside, you know it won't, though. Your offspring are destined for retail or call center work along with the burden of watching the planet die, yet you'll wonder why they never get you anything for mother's/father's day. However, once in a blue moon a baby shower invitation slips through the cracks and finds its way into your inbox. Right away you notice this invitation is different, completely void of moral form. Your good friends Midnight have formally welcomed a new release into the world and it is an unpure riff monstrosity that doesn't require a goddamn Target registry.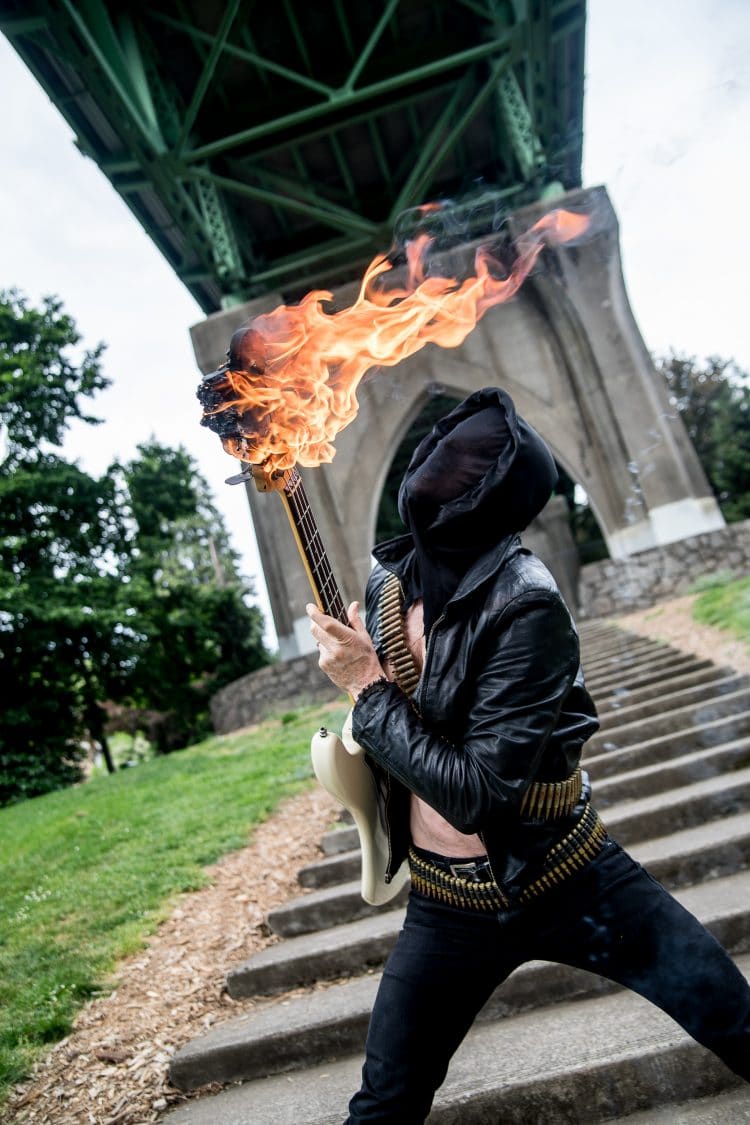 Midnight's pale, malnourished creation appropriately named Rebirth By Blasphemy is being released by Metal Blade Records and is a leather-clad time machine that has the misfortune of breaking down in 2020. The (Judas) Priest and Venom influence is obvious and needs little elaboration. If you wear Harley Davidson shirts and don't ride, this record will incinerate your hands if you try and pick it up. On a more serious music nerd tangent, Midnight brings the 1979 black and roll grit combined with contemporary d-beat thrash. Cover to cover, Rebirth By Blasphemy pulls out all the stops. Catchy riffs and funny, yet tough lyrics give it an edge over the ultra corny bands that take themselves too seriously. Tracks like The Sounds Of Hell and Cursed Possessions are personal favorites from the record as they encompass the Motor-charged sound that just dares you develop a serious coke problem. Other highlights are of course the title track Rebirth By Blasphemy which is followed by Escape The Grave. These track back to back are what will undoubtably draw you in for the duration of the album. In an age where leather jackets are now worn by popular people in the name of fashion and style, its refreshing to hear a record that feels like your riding a flaming shovelhead straight to hell. Y'all can do what you want, but Rebirth By Blasphemy is the only baby shower I'll be attending in this lifetime.
Enjoy this post? Donate to CVLT Nation to help keep us going!