SilllDA is a Korean-Japanese artist whose sophisticated and prolific artwork would have you thinking she's been painting for decades. I'm sure she has been, but she only began this series of horror-inspired paintings when her college was shut down in response to the pandemic. Her first Instagram post went live on August 14th, 2020, and her gorgeous blend of traditional Japanese themes and colors paired with a subtle horror aesthetic quickly gained her a massive following.
Since she's only been working on this series publicly for a year and a half, I can forgive her for there being a very limited number of compositions for me to admire. But each one has such a depth of fear and anxiety layered into it that I could easily spend hours dissecting them. There's a creeping movement to them, a despair in the watery eyes, and a gentle probing with damp, raw fingertips, that are like something from my worst nightmare.
I love her explanation of what inspires her characters:
I am a horror fanatic and I like to feel bad and creeped out by all kinds of fears. I often fight terrible loneliness using my personality. Every time I have done this, I've thought that maybe I could be my own best friend. Even though there are times when everyone in the world seems to have turned their back on you, I thought that this friend would always be on my side. And so I started doing paintings full of girls who look like me. Even though it's horror, you have to admit, there is something quite loving about them.

– SilllDA, interview with DNMD magazine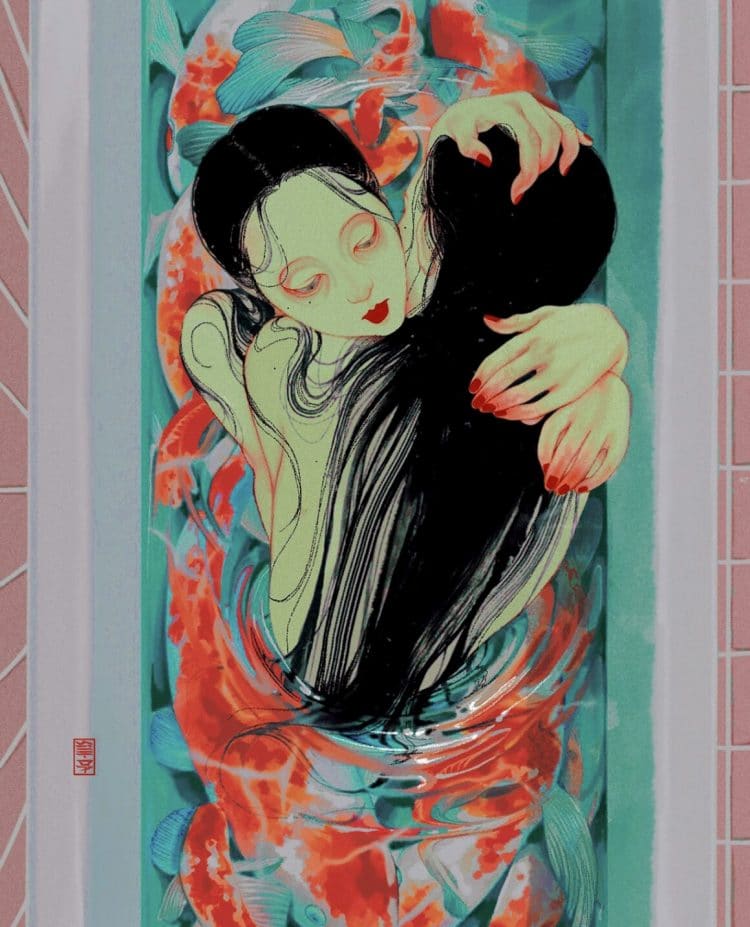 Enjoy a selection of what's on her IG account below.
 

 

View this post on Instagram

 
 

 

View this post on Instagram

 
 

 

View this post on Instagram

 
 

 

View this post on Instagram

 
 

 

View this post on Instagram

 
 

 

View this post on Instagram

 
 

 

View this post on Instagram

 
 

 

View this post on Instagram

 
 

 

View this post on Instagram

 
 

 

View this post on Instagram

 
 

 

View this post on Instagram

 
View this post on Instagram
 

 

View this post on Instagram

 
 

 

View this post on Instagram

 
 

 

View this post on Instagram

 
 

 

View this post on Instagram

 
 

 

View this post on Instagram