Witness the Single needle Wizardry of TARA ZEP!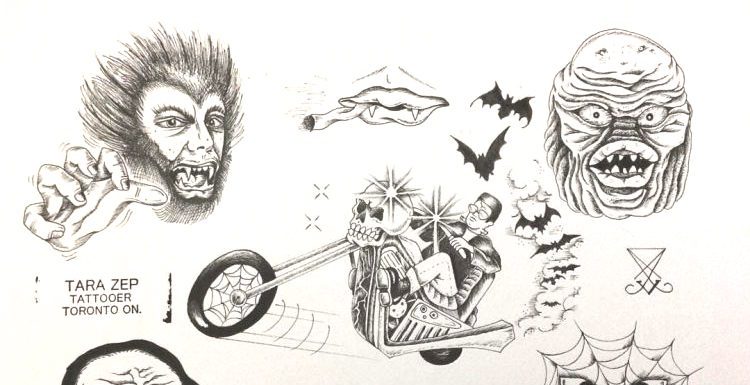 Tara Zep is the kind of tattoo artist I really dig. She is based out of Toronto at 𝖂𝖆𝖗𝖙𝖔𝖔𝖙𝖍 𝕿𝖆𝖙𝖙𝖔𝖔, and she is a single needle wizard who possesses the power to pack so much life into her lines – her work is grim and beautiful. Tara Zep's art has a high level of honesty to it, meaning that you can tell she has lived a life full of passion that goes into all of her tattoos. Tara also travels – you can peep the dates for her next couple of stops below:
VANCOUVER JUNE 5 – 9
NYC JULY / AUGUST 
BOSTON AUG. 15 – 17
Enjoy this post? Donate to CVLT Nation to help keep us going!