When Gang Culture & Socal 80's Hardcore collide:
LADS aka Los Angeles Death Squad Photo Essay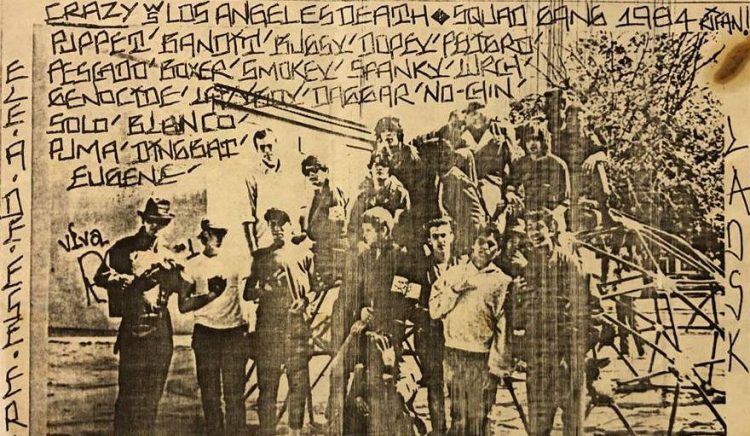 The Southern California 80's hardcore was a many things and part of it was rooted in gang culture. Being from Venice claiming Suicidal Punx was a natural thing but I always thought of it more of a family than a gang. The hardcore scene was mainly a white middle class world but for the Westside Punx many of us did not have the money that Hollywood,Valley or Beverly Hills Punx. So dressing like a cholo was not something we did as a fashion statement it's what we wore because thats all we could afford. Out of any punk gang I would say the LADS aka Los Angeles Death Squad was our nemesis. I won't front the two crews would fight but the fact that we were all punks unified us in a weird way. The LADS also like to dress like cholos as you can see from the photos below.
All photos via LADS
Enjoy this post? Donate to CVLT Nation to help keep us going!