Text via Disciples Label
SIGNED DC: a disciples label guide to lost hits from the Washington DC underground
We've recently released One Year, a compilation assembled from 8 beat tapes produced in a frantic 12 month period by Washington DC duo Model Home. This has not only led to us discovering a whole bunch of amazing inter-related artists from the local scene which Model Home currently inhabit, but has also inspired us to dig back through dusty record stacks and listen back to some past fine styles from the District of Columbia. Plenty of more obvious names sprang to mind when thinking about tunes from the city, from Ginuwine to Void to Trouble Funk to Bad Brains, but in the spirit of Model Home's way-left-of-the-dial DIY spirit, we've tried to pick some less obvious choices, Capitol crushers from the forwards dimension where there's a Bubba Dupree statue outside the White House and Trump is rotting in a special kind of hell.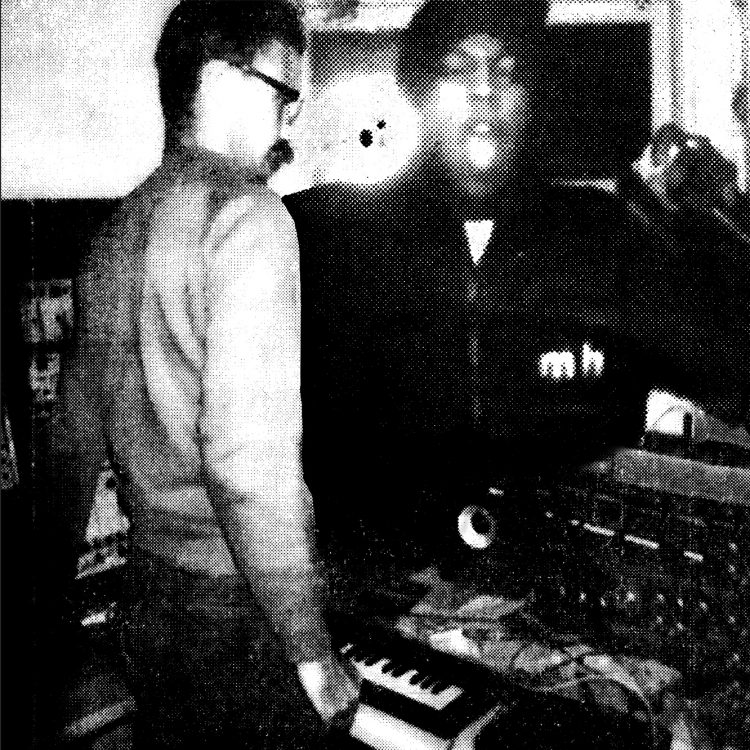 Model Home – Grip
An alternate take on a lyric video for doubters who think Nappa is just chatting nonsense on the mic. His sound may be FX-blurred and pitch-shifted, but his lyricism is as razor-sharp as his stencilled blazer, and the looped images of beatmaker Pat Cain garlic-shelling and tangerine-peeling speak of the group's radical backyard get-togethers, mushroom foraging and gardening wings. Not so much thinking outside the box about how a group can exist in 2020, but ignoring the box entirely and heading off on their own wild trip into the outer spaceways.
Sir EU – Fort Washington MD
Moving onto a slightly earlier example of the deconstructed lyric video, Sir E.U (nah nothing to do with brexit) is a close compatriot of the Model Home crew and somewhat of a mentor figure to Nappa. 2018's African-American Psycho album with Tony Kill seems to have been a catalyst for the wave of what has come next out of this corner of very screwed DC hip-hop sounds, notions of normal fidelity ignored in favour of grainier textures and capturing the spirit of on-the-fly performance in quick-turnaround news-bulletin snapshots of what is going on.
Delta 7 at Studio Gaga
Which brings us neatly to this supergroup performance with Nappa and Pat from Model Home teaming up with Sir E.U and Tony Kill to turn themselves into the four headed beast of abstract expressionism that is Delta-7, captured here raw and live, saxophone skronk blasting over improvised beats and frantic rhymes and screams, a totally killer performance that makes you want to be in that room losing your shit under the mirror ball.
NAPPYNAPPA + Martyheemcherry – Where You Go/Tundra
In addition to his vocalist duties for Model Home, MC NAPPYNAPPA also has a burgeoning solo career with a steady stream of consistently compelling joints cut with different beatmakers (look out for the forthcoming album on Bad Taste featuring production work from Paul White, best known for his work with Danny Brown). In this video he teams up with self-styled (and very possibly accurately claimed) "best rapper in DC" Martyheemcherry who also guests on One Year, alongside other luminaries from the Federal City beat scene such as Jelani, Greenss and Discipline 99.
Dolo Percussion – Dolo 3
Andrew Field-Pickering has been a key figure in the dance music coming out of DC for well over a decade now, whether making music as Maxmillion Dunbar or Max D, being part of Beautiful Swimmers and Lifted, or running the great Future Times imprint (which has released past work by Model Home, with another release forthcoming on their hometown label). He has also guested with Model Home under his Dolo Percussion guise, and the series of blasted rhythm workouts he has put out under that moniker continues to be essential, DJ tools of the highest order.
Red C – Pressure's On
Diving back 40 years there's a similar non-conformity and belligerent attitude in the early harDCore scene as can be found in the current avant-rap squad. A longtime favourite from the classic Flex Your Head compilation, "Pressure's On" is one minute and forty seconds of tightly wound angst, cut from the same cloth as early US punk ragers such as "Nervous Breakdown" by Black Flag. Red C didn't secure the same notoriety as Minor Threat or Government Issue, but are fondly remembered by locals, and bass player Toni Young is now something of an icon, as evidenced by this track kicking off another classic compilation, Shotgun Seamstress, put together by Osa Atoe to accompany her fanzine of the same name, celebrating music from a "black queer feminist punk" perspective.
Velvet Monkeys – Favorite Day
Discovered on the great Rotting Corpse Au Go-Go compilation on the Shimmy Disc label, there's something uniquely out-of-time and moody about this early work by the long-running vehicle for musician and producer Don Fleming. Awkward spy theme vibes, tinny drum machine and b-movie organ conjures up an image of a monochrome new wave band you can imagine cropping up in a scene of David Lynch's Eraserhead, that weird 50s-in-the-80s crossover you also find in the Cramps or early Jim Jarmusch films.
Gray Matter – Caffeine Blues
Gray Matter were lesser lights of the 'revolution summer' mid-80s scene that rejected knucklehead aggro and embraced a more expansive form of post-hardcore, perhaps best exemplified by Rites Of Spring, who arguably begat emo, but don't blame that on them. This singalong 12 bar barnstormer is propelled along by the drumming of Dante Ferrando, who also appeared on Flex Your Head as part of Iron Cross and now owns legendary DC venue the Black Cat. This song often runs through our heads as we take the unwise decision to make the fourth coffee of day and power the working day into another teeth-grinding evening, don't do it kids.
Slant 6 – Ladybug Superfly
A killer mixture of 60s influences and punk, fronted by Christina Billotte, formerly of Autoclave. Slant 6 were active from 92 to 95 and left behind a small but perfectly formed discography. This strips everything down to a sparse rhythm track and girl gang vocals, ESG style, with a welcome bit of spooky whistling towards the end.
Circus Lupus
The young Disciples witnessed this band back in 92 on a package tour with Lungfish, which somehow passed through our corner of the east midlands, and were suitably eviscerated by the uber-snotty Darby Crashness of singer Chris Thomson (who would front similarly demented combos The Monorchid and Skull Kontrol later in the decade, both worth investigating). This was kind of the start of the whole Mr.Spock haircut, white belt, limb-flailing Gravity Records style of 90s punk, which not gonna lie, we still have a slight soft spot for, and you sometimes see the odd reference to in modern times (excellent Bristol duo Giant Swan are named after a Blood Brothers song after all). Dischord Records aficionados will typically tell you that Solid Brass, the second Circus Lupus album, is the stronger of their two LPs, but those people have spent too long in a darkened room listening to Bluetip or something, it's blatantly Super Genius all the way baby, and this is a great closer for both that album and this playlist. Send your complaints about what DC gems we missed on the back of an Egg Hunt postcard to the usual address.