Belgian metal punks Blind To Faith have a new album coming out for the first time in over a decade on Isolation Records on April 24th and it's called Unstoppable War. Featuring guest vocals from Levy (Wiegedood, Amenra) and Mike (Gehenna), this album is a fucking crusher from start to finish. Pre-orders are now available from Evil Greed in Europe and Deathwish Inc. in North America.
Today we're stoked to be sharing a video playlist curated by the band just for you! Enjoy…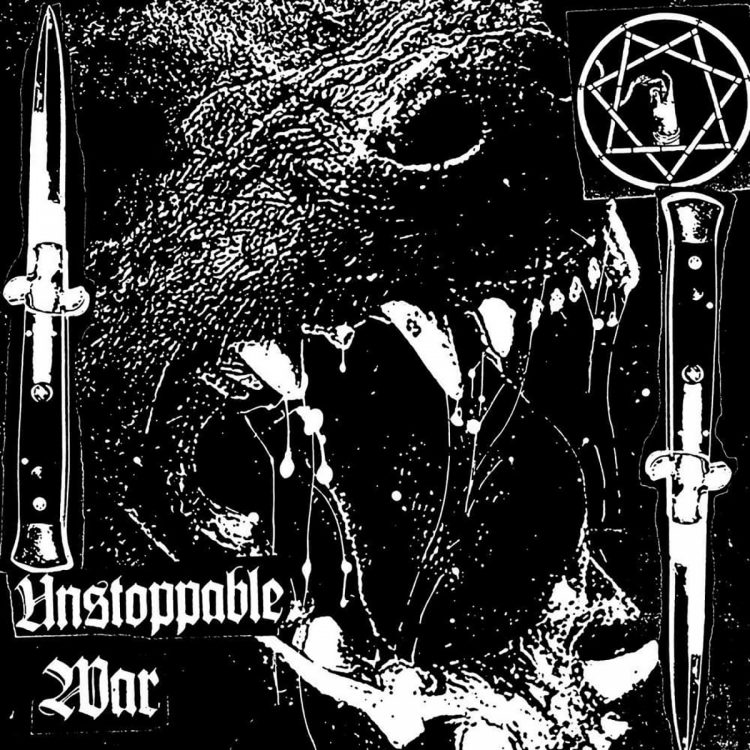 Autopsy – Twisted mass of burnt decay
Some of the purest and most essential Death Metal to this day.
A huge influence on every BTF record.
Negative Approach – Can't tell no one
Raw and explosive HC/Punk. Stylisticly totally different than what we do,
but inspiring in it's delivery nonetheless.
Gehenna – Win by attrition
A constant source of inspiration since seeing them live in the 90s.
The kings of vile and negative HC/Thrash. Hail the 7 crowns!
Mobb Deep – Eye for an eye
Essential 90s Hiphop. Attitude was on point plus the title alone was enough to go with this one. Obviously.
GZA – Liquid Swords
More classic 90s Hiphop because it's still way better than your lame band.
The Shogun Assassin sample is the icing on the cake.
Candlemass – Demon's Gate
Some dude in the youtube comments nailed it. DOOMGASM.Listen to this shit and write riffs.
Iron Monkey – Fink Dial
The banger that started a legacy. Unmatched sonic hatred.
The drums have always been of huge influence to Nabbe's style.
Congress – Acoustic Life
Massive gamechanger. Europe's answer to Ringworm and Integrity. Congress show were wild.
No Congress, no BTF. Period.
Today is the day – The Man Who Loves To Hurt Himself
From their classic "Temple of The Morning Star" as abrasive and fucked up as music can be. Seeing them live again a few years back was the final boot in our asses to finish our record.
Hellhammer – Triumph of Death
The absolute blueprint. End of story. And end of this fucking list.