Watch this Gory B-horror from ZIG ZAGS "Killer of Killers"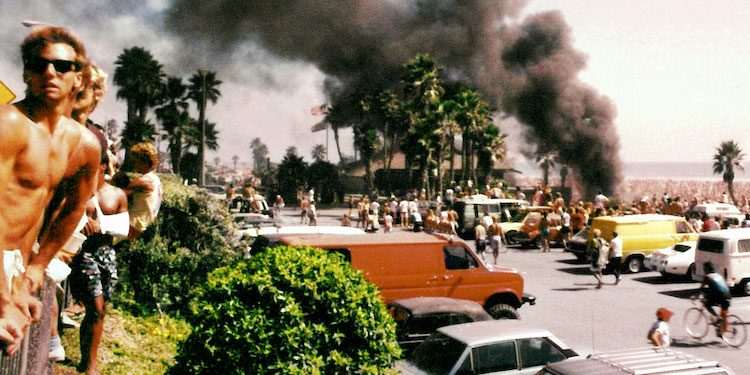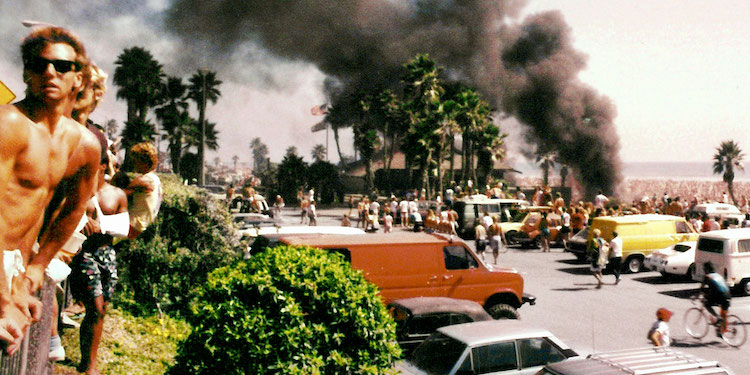 Riding Easy Records always brings the hesh to death rock n' roll, and this new record from ZIG ZAGS is no exception! They'll Never Take Us Alive is out now, and it's a magic fucking carpet ride into an LSD dance party full of head bangers! Today we're stoked to be premiering their video for the track "Killer of Killers," an it's a highly entertaining watch. Fans of b-horror will really enjoy the cherry Kool-Aid spurting out of severed limbs and fatal wounds, all to a sick stoner soundtrack. Right now, hit play on our premiere of ZIG ZAGS "Killer of Killers" video below, and make sure to order your copy of They'll Never Take Us Alive on vinyl and CD right here!
ZIG-ZAGS LIVE 2019:

07/06 Nikolsdorf, AT @ Sticks & Stone Festival
07/07 Wien, AT @ Venster99
07/09 Bratislava, SK @ Kulturak Klub
07/10 Berlin, DE @ Toast Hawaii
07/11 Hamburg, DE @ Komet
07/12 Erfurt, DE @ Stoned from The Underground
07/13 Ludwighsafen, DE @ Ein Schoner Tag im Freien
07/15 Tolosa, ES @ Bonberenea
07/16 Madrid, ES @ Wurlitzer Ballroom
07/17 Barcelona, ES @ Rocksound
07/19 Helsinki, FI @ Hori Smoku Summer Boogaloo 2019
07/20 Den Haag, NL @ Grauzone Summer Special
07/21 Bristol, UK @ The Old England
07/23 Liverpool, UK @ Drop The Dumbulls
07/24 London, UK @ The Black Heart
07/25 Le Havre, FR @ Fort de Tourneville
07/26 Lille, FR @ La Gare Saint Sauveur
07/28 Rokycany, CZ @ Fluff Fest
07/30 Wiesbaden, DE @ Schlachthof
07/31 Koln, DE @ MTC
08/01 Kassel, DE @ Goldgrube
08/02 Waldbad Stolzenhain, DE @ Elite Culture Festival
08/03 Schierling, DE @ Labertal Festival
08/04 Slavonice, CZ @ Barak
08/08 Santarem, PT @ InStr
08/09 Moldeno, PT @ Sonic Blast Moldeno
08/10 Sinzendorf, DE @ Void Fest
11/09 Austin, TX @ Levitation Festival

Enjoy this post? Donate to CVLT Nation to help keep us going!