Read the full list here: Sheshredsmag.com
Black women fucking shred. I know this because I have had the honor of seeing a lot of them do it in person, but I also know that when it comes to instrumentation (and a few other things) our culture likes to highlight the achievements of white men. The reality is, a lot (if not all) of the "forefathers" of heavy music were heavily influenced by the black musicians who came before them. And a lot of those black musicians are black women who haven't always gotten the credit they deserve for shaping music as much as the white men who took their style (and riffs and songs) and ran with it. These women really did make music because it was inside them and they needed to celebrate it – they practiced, wrote and recorded in a time where every damn racist and misogynist card was stacked against them. Only to have their songs "reinterpreted" by white men a few generations later who made stacks and stacks off them. If you do any research on how the music industry dealt with black musicians over the past century and a half, it becomes clear that it should be on the hook for reparations. Check out these foundational black women musicians who had a big hand in shaping both underground and overground music:
Memphis Minnie
Famously covered by Led Zeppelin, "When the Levee Breaks" was written by guitarist/vocalist Memphis Minnie (June 3, 1897 — August 6, 1973). Read about it here. I wonder if any of Led Zeppelin's residuals go to her family?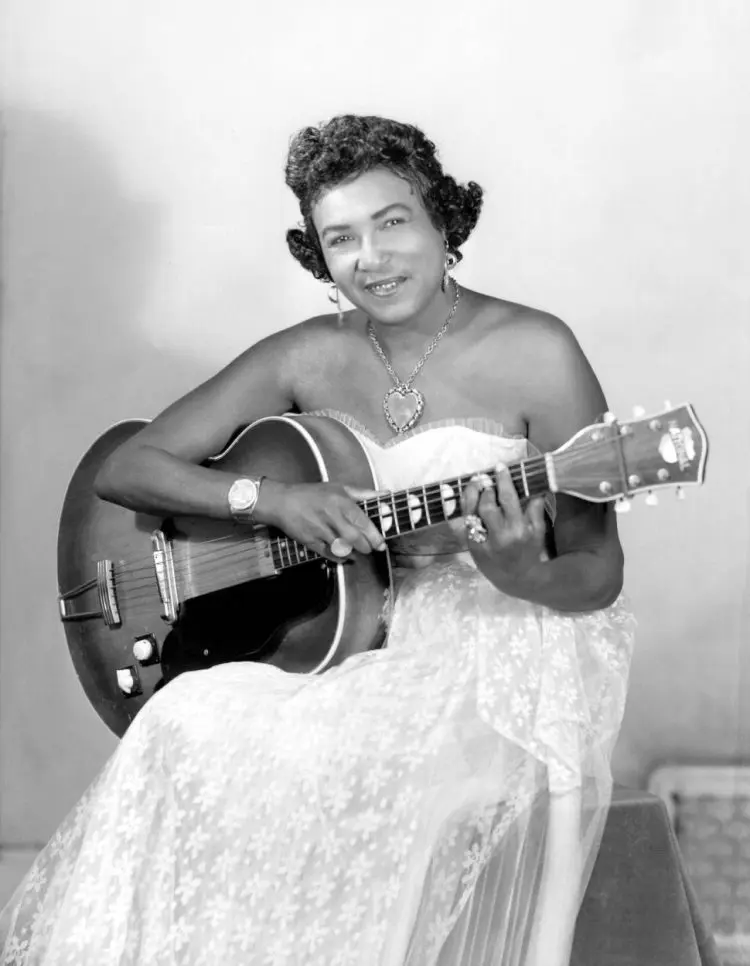 Lady Bo
Lady Bo, aka Peggy Jones, played rhythm guitar with Bo Diddley in the 50s and 60s, and was also called Queen Mother of Guitar. Watch this amazing neverending guitar solo from 2011, just a few years before she died.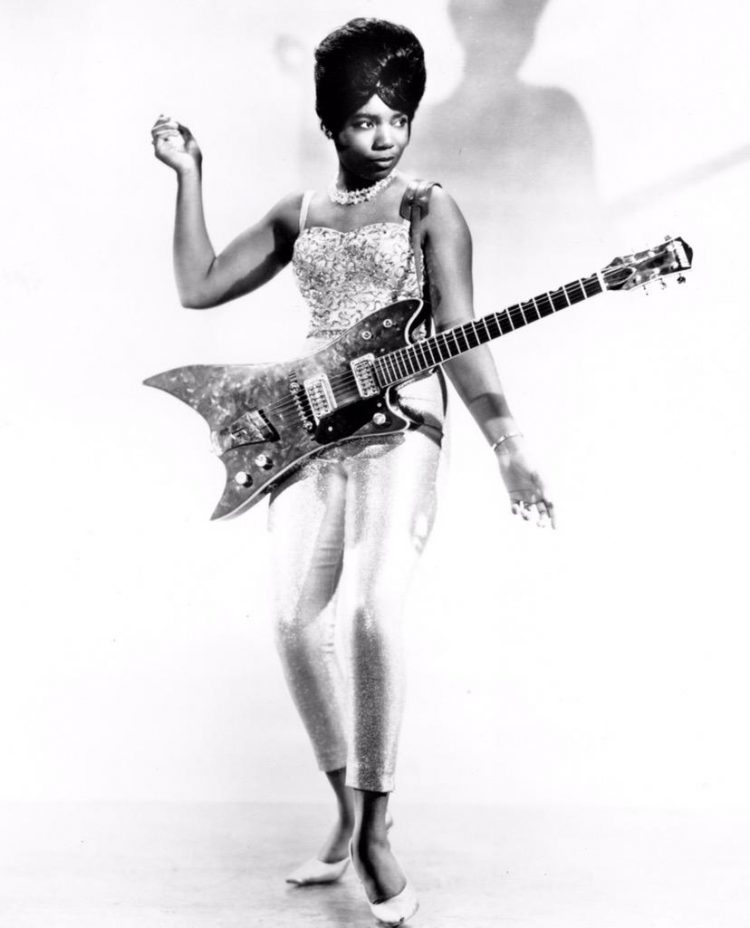 Sister Rosetta Tharpe
Sister Rosetta Tharpe (3/20/1915–8/9/1973), aka Rosetta Nubin and called "the original soul sister" and "the Godmother of rock and roll," had a massive influence on a lot of very rich white male musicians like Elvis Presley, Jerry Lee Lewis, Eric Clapton, Johnny Cash. Here's a video of her performing at a church in the 1960s with her Gibson Les Paul SG custom.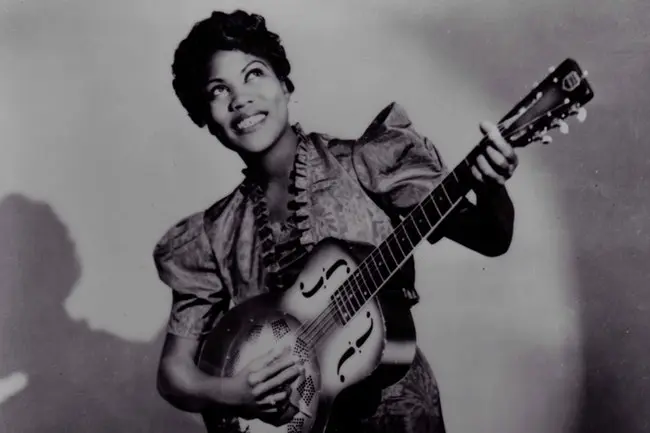 Jessie Mae Hemphill
Jessie Mae Hemphill (8/18/1923–6/22/2016) was a pioneer of Mississippi blues who really only played a few bars and at family functions until she began recording in 1979 at age 56. Listening to this track "She Wolf" it's kind of unbelievable that this level of talent was undiscovered for so long, but when you consider the circumstances of being a southern black woman in a white supremacist society it's not so hard to believe she flew under the radar.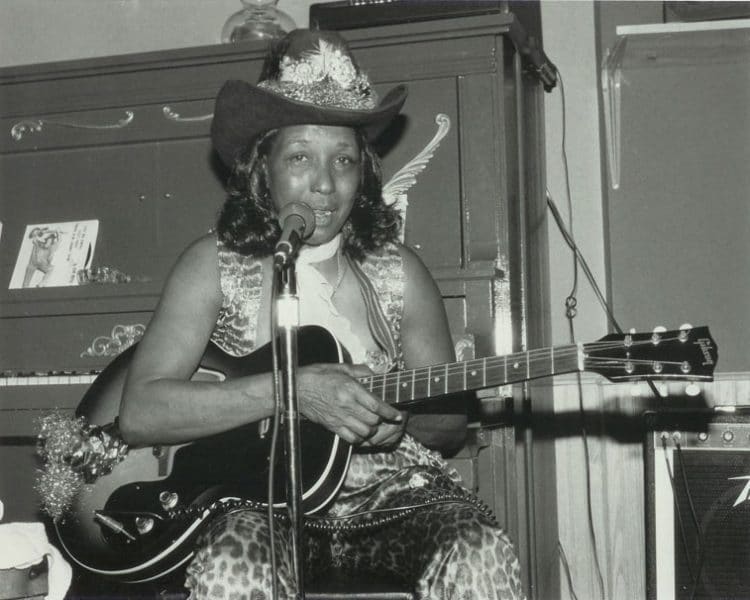 Odetta Holmes
Odetta Holmes (12/31/1930–12/2/2008) is called "The Queen of American Folk Music" – a name given to her by Martin Luther King Jr. Legendary American folk artists like Bob Dylan, Joan Baez and Janis Joplin said she was one of their greatest influences; Dylan said "The first thing that turned me on to folk singing was Odetta" which is kind of funny because he has a history of taking credit for women's accomplishments in music. Watch her powerful performance of "The Waterboy" in 1954.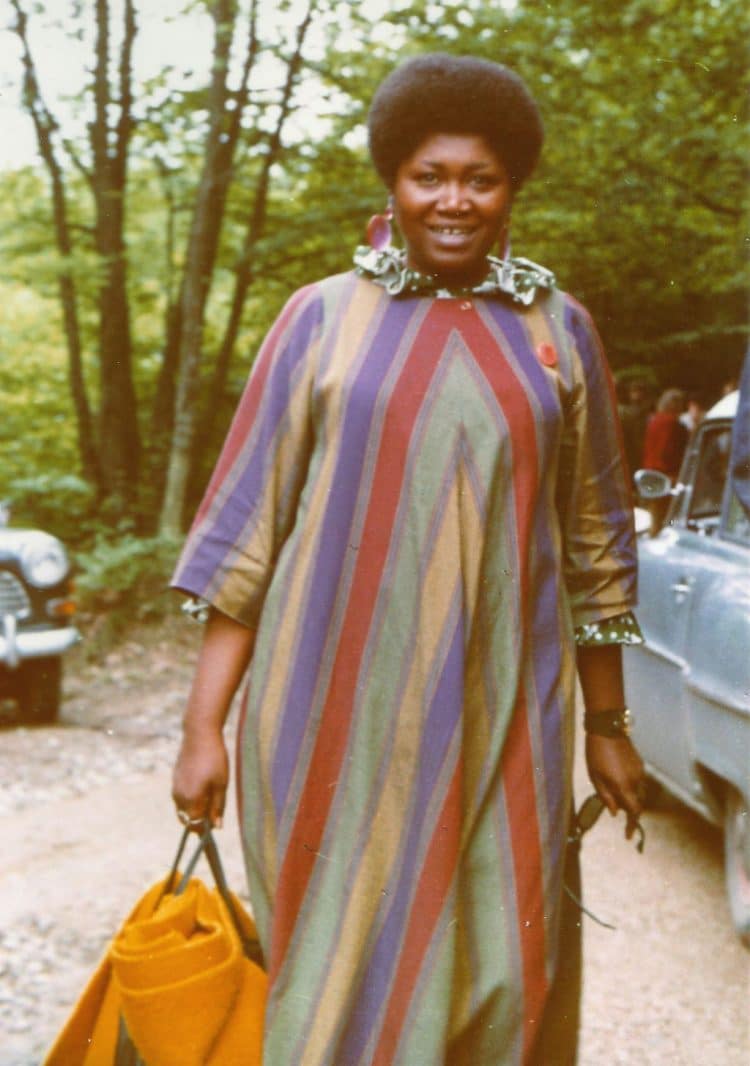 This is just a tiny sample of a ton of influential black women guitarists and bassists! Head over to Sheshredsmag.com to read the full list of 50 Historic Black Women Guitarists and Bassists You Need To Know…