Watch MORTIFERUM bring Altar of Decay To Morbid LIFE!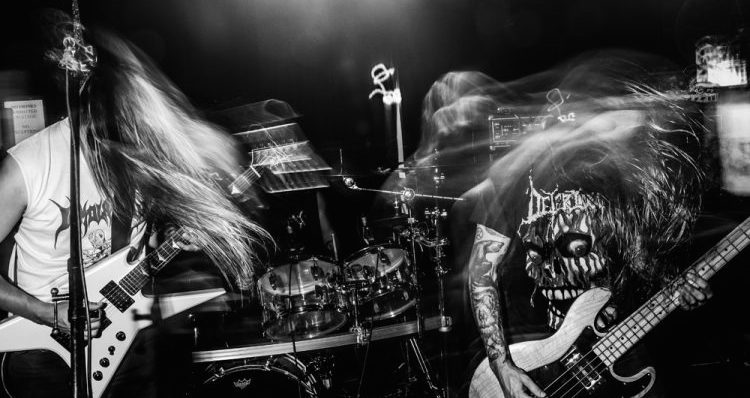 Unholy Awesome MORTIFERUM's Demo entitled  Altar of Decay was one of the best DEATH METAL Releases of 2017! It's a record that we listen to on the regular and has become apart of our lives. Seeing them live in Vancouver made me love them even more! Now it's your turn to peep MORTIFERUM's set from this years NWTF that was captured by our comrade Max Volume Silence Live.
Enjoy this post? Donate to CVLT Nation to help keep us going!