Watch this mesmerizing Mizmor full set + Roadburn live stream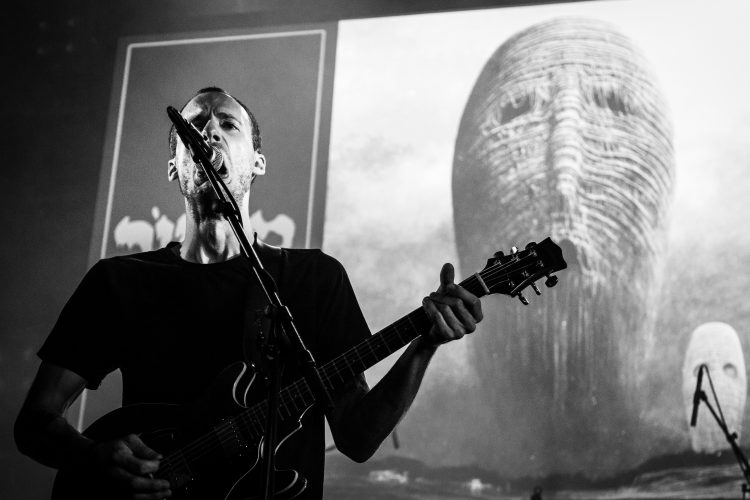 If you are an avid CVLT Nation reader then you know we are HUGE Mizmor fans! It has been truly amazing watching this project go from strength to strength. On Saturday May 18th they will be appearing at the Eternal Warfare fest in Portland! Below you can witness one of their most recent performances at the Tonic Lounge plus stream their live at Roadburn set. Support Mizmor because this band creates music that is special beyond words!
ETERNAL WARFARE May 16 – May 19 In Portland Get Tickets HERE!
Thursday May 16th – TICKETS STILL AVAILABLE
Fauna (11:45 pm)
Yellow Eyes (10:35 pm)
Vanum (9:30 pm)
Sanguine Eagle (8:30 pm)
Zoloa (7:35 pm)
Endorphins Lost (6:40 pm)
Caustic Wound (5:55 pm)
Lunar Temple (4:55 pm)
Iron Scepter (4:00 pm)
Doors (3:30 pm)
Friday May 17th – TICKETS STILL AVAILABLE
Evoken (12:10 am)
Hyperdontia (11:05 pm)
Mortuous (9:55 pm)
Superstition (9:00 pm)
Torture Rack (8:10 pm)
Mortiferum (7:15 pm)
Crurifragium (6:10 pm)
Zulxaxeku (5:15 pm)
Hacksaw (4:25 pm)
Doors (4:00 pm)
Saturday May 18th – SOLD OUT
Shape of Despair (11:30 pm)
Evoken (10:10 pm)
Spectral Voice (9:05 pm)
Mizmor (8:05 pm)
Nightfell (7:00 pm)
Trapped Within Burning Machinery(5:55 pm)
Blazar (4:55 pm)
Crawl (4:00 pm)
Doors (3:30 pm)
3 DAY PASSES SOLD OUT
Venue info: Tonic Lounge, 3100 NE Sandy Blvd, Portland, OR 97232
Enjoy this post? Donate to CVLT Nation to help keep us going!