The pandemic forced a lot of artists to get creative in order to share their art, and one band that did this was Hippie Death Cult. After the ongoing pandemic forced them to cancel their 2021 tour dates, they held an impromptu live rooftop performance in southeast Portland. They streamed the full set via their Instagram account and captured it for posterity. Respect due to the band for doing this, because the art and music that's been archived over the past couple of years is going to define a generation! So we had to share this rad full set with you today, and remind you that Hippie Death Cult is performing live and on a real stage during the Heavy Psych Sounds fest on May 28th and 29th, 2022! Check out their releases via Heavy Psych Sounds here and watch this epic rooftop performance below!
Forced to postpone their original sold out record release dates the weekend of May 22nd 2021, HDC decided to play a full live set from the rooftop balcony of 111 SE Madison, under the Hawthorne Bridge in Portland, Oregon and sell albums out of their van on the street. This is the raw, uncut, all access footage taken from the band's Instagram livestream of the impromptu event. This footage shows multiple angles of the show including being on the bridge above to right on the stage with the band.
HEAVY PSYCH SOUNDS FEST is back with a bang in 2022 and is hitting not one but two cities in North America for Memorial Day weekend! Both Thee Parkside in San Francisco and 1720 club in Los Angeles will host this massive celebration of debauched doom and spaced-out psych on May 28th and 29th — you can get tickets for SF here (all-ages!) and tickets for LA here (21+).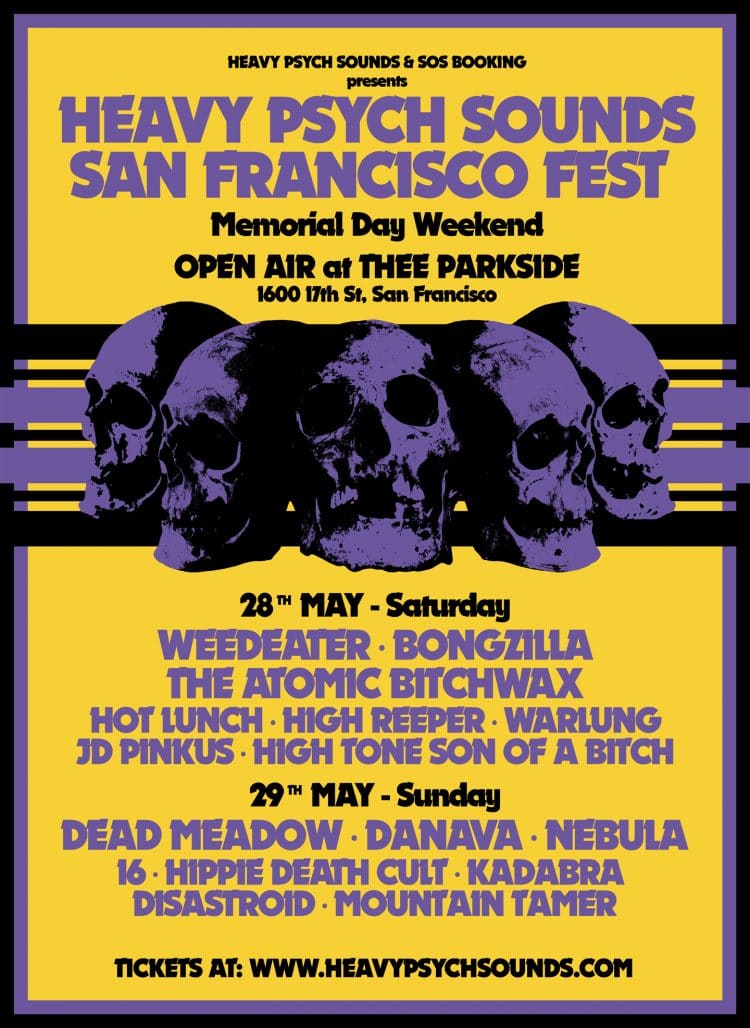 SAN FRANCISCO, 28-29 May 2022
Open Air at Thee Parkside
DEAD MEADOW
WEEDEATER
BONGZILLA
NEBULA
DANAVA
THE ATOMIC BITCHWAX
16
HIGH REEPER
HIPPIE DEATH CULT
CRYPT TRIP
DISASTROID
HOT LUNCH
THE FREEKS
KADABRA
WARLUNG
DUEL
HIGH TONE SON OF A BITCH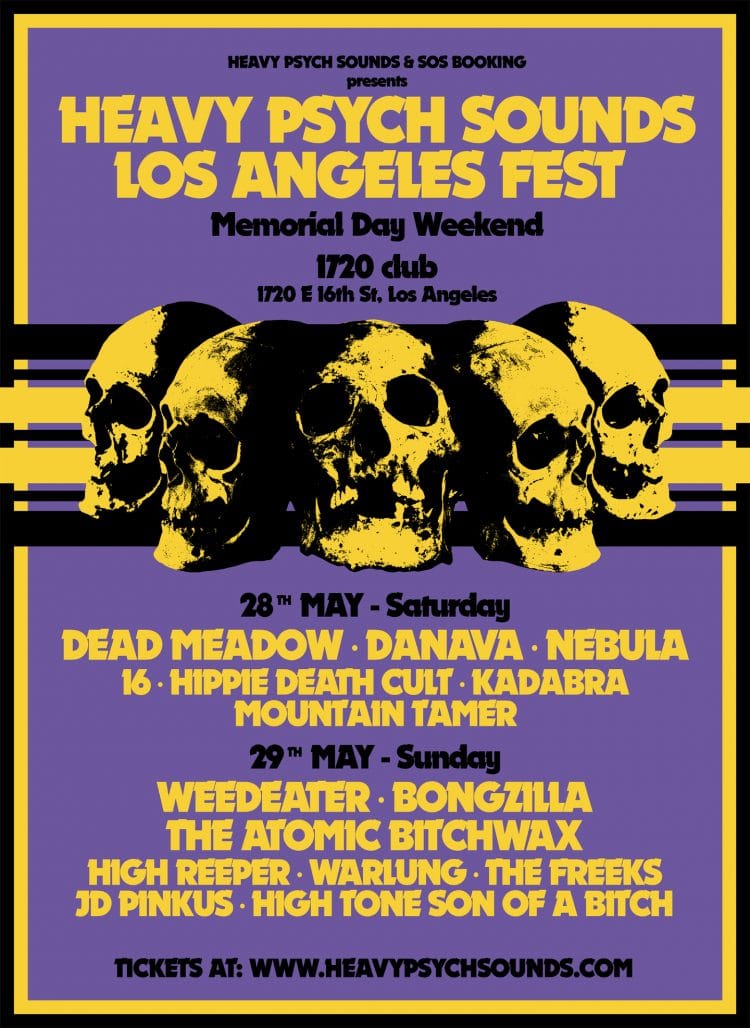 LOS ANGELES, 28-29 May 2022
1720 Club
DEAD MEADOW
WEEDEATER
BONGZILLA
NEBULA
DANAVA
THE ATOMIC BITCHWAX
16
HIGH REEPER
HIPPIE DEATH CULT
CRYPT TRIP
MOUNTAIN TAMER
THE FREEKS
KADABRA
WARLUNG
HIGH TONE SON OF A BITCH