War Drags You Out
The world's most powerful Drag Queens!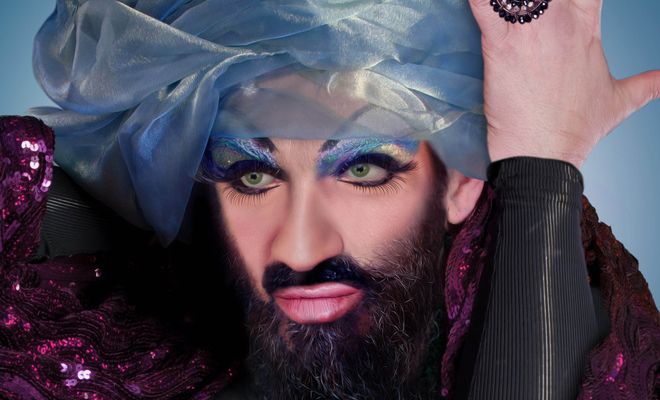 Saint Hoax is an artist whose paintings are a commentary on pop culture and politics. Who is Saint Hoax? That's a mystery, but whomever he or she is, they have been invited to display this hilarious series of drag portraits of world leaders in London, but were denied a visa due to the tumult in their home country. And obviously revealing their identity may cause problems for them in their home country. It makes you think about how lucky we are to openly laugh our asses off at our political leaders. These drag portraits are fucking priceless, and you can see the process of transformation below. Here is how Saint Hoax characterizes both a drag queen, and it corresponds perfectly to a political figure:
The recipe for an iconic queen:
1- Flamboyant name
2- Fierce persona
3- Defining outfits
4- Personalized hairdo
5- A trademark feature
6- One hell of a PR team


via Saint Hoax

https://twitter.com/sainthoax
https://www.facebook.com/SaintHoax
Enjoy this post? Donate to CVLT Nation to help keep us going!