My War!!!
BLACK FLAG Full Set at The Stone 1984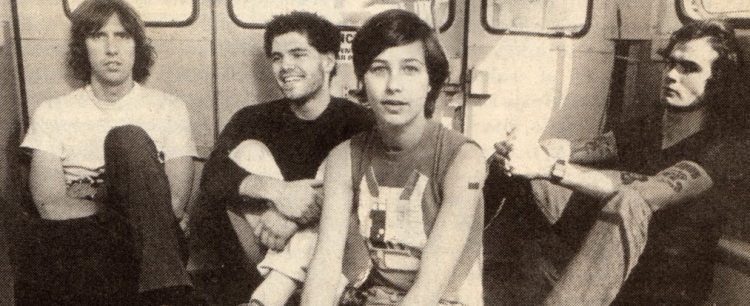 1984 was a fucking year to remember! One of my all-time favorite bands released three albums in one year, and played a crazy amount of gigs. I'm talking about BLACK FLAG, who were on fire during this era. The lineup of Rollins, Ginn, Roessler and Steveson did some stellar damage while they were together. I love Chuck on bass, but I won't front, Kira brought something really special to BLACK FLAG's groove. Looking back on my youth, some of my coolest days or nights were spent watching them perform. By 1984, they were more than just a hardcore band – BLACK FLAG's music had become a sonic beacon of weirdness for all of society's rejects to tune into. Listening to them around this time opened up my mind to check other shit out. One thing that was evident during 1984 was that Henry had become way more comfortable as a frontman and seemed to be more into the new direction they were headed. By this time, their gigs were more about headbanging than slamming. I'm so excited to be sharing a full 1984 San Francisco show at the Stone, with BLACK FLAG showing the world why when they hit the stage they could not be fucked with! What's extra awesome about this footage is that it's professionally shot, plus you get to see the band from some killer angles (I was at this show and it slayed!!!).
Setlist:
00:00 The Process Of Weeding Out
08:41 Nervous Breakdown
10:55 I Can't Decide
15:45 Slip It in
21:48 My Ghetto
22:55 Black Coffee
27:45 I Won't Stick Any of You Unless and Until I Can Stick All of You!
32:16 Forever Time
34:33 Six Pack
37:00 My War
40:33 Jealous Again
42:32 I Love You
45:50 Swinging Man
48:47 Three Nights
54:45 Nothing Left Inside
1:01:07 Fix Me
1:02:00 Wound up
1:06:07 Rats Eyes
1:10:21 The Bars
Enjoy this post? Donate to CVLT Nation to help keep us going!