When I first came across Poison Ruïn, like most people discovering new punk bands in the '20s on YouTube, I was blown away by what I was hearing. An emphasis on melody, something that harkens back to all the stuff I loved growing up. It was a warm familiarity that really shook me to my core. Tracks like 'Carrion' and 'Demon Wind' have that early UK Oi thing that is missing from so many worship bands in the 21st century. But what's so interesting about them is that they not only wear their influences on their sleeve, but they blend these genres in ways that never have been before. They have been compared to modern groups Institute but I think that it's not kind to them… they seem to exist outside of any "trend" and certainly don't have a hype label behind them. 
They aren't just beating the same drum so to speak, it has felt like a new crop of bands is coming, maybe mixing genre in new and interesting ways like this creating originality that feels honest. Originally self-releasing their tape on the internet back in the middle of 2020, all alone. But people took notice, that tape along with a whole new batch of tracks has now been pressed onto an LP by Urge Records. The Australians are responsible for some of 2020's greatest releases: Concrete Lawn, Dead Finks, Nightclub & the Utopian demo.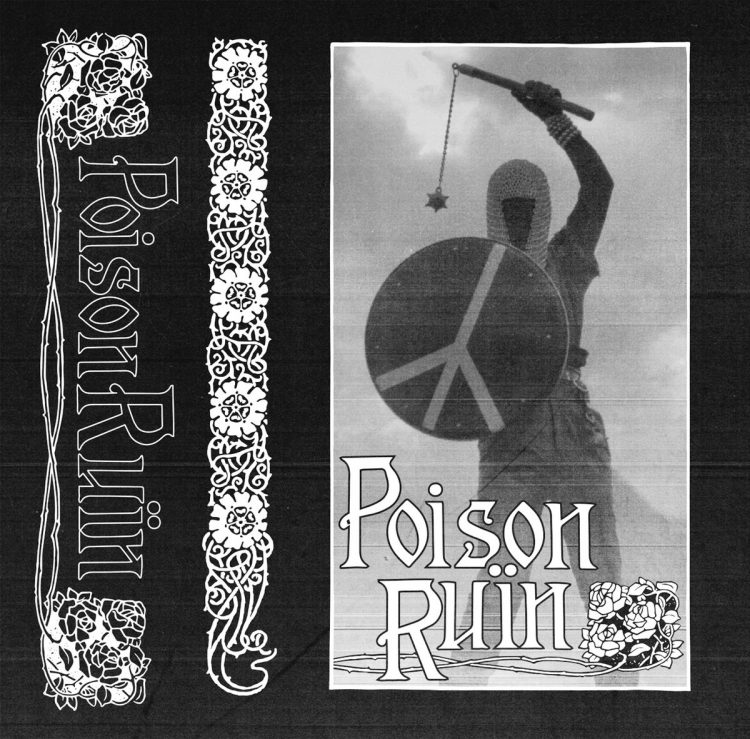 I spoke to Mac, we talked about Philly, the artistic process, the modern punk hustle, and of course the plague of this new decade… Here's what he had to say. 
CVLT: When was the moment this project really came to fruition? It really shocked me the first time I heard that almost dungeon synth intro come flying into what I'd called really catchy, modern punk rock stuff. I'm trying to avoid "post-punk" as I think that means too many things now. I can say it is one of the most interesting records I've heard in a long time and was wondering what the history was and how you got to this point? 
Mac: The initial idea behind Poison Ruïn was to do a band with a 'dark age' theme.  Not in a glorified high-fantasy way, just using it as an overarching metaphor lyrically and visually. I would sit at a keyboard and try to come up with melodies that had some ancient or arcane quality.  Eventually, I translated some of the ideas to guitar, usually having to rework the parts a little for the instrument.  After the basic song was written, I would crack out drum and bass parts that sort of forced the songs down into a more simple, hard-hitting shape. The dungeon-synth interludes were a way to reinforce the initial melodies of the songs that lost some of their 'magic' in the process of being hammered out. The interludes were added last.  It wasn't until hearing them play in sequence with the proper songs that it really felt like the project came to fruition. I recorded the first two tapes by myself, but since then Poison Ruïn has become a full band.
CVLT: You released the first tape right before the world went into a pandemic and then your home country erupted into what could be called one of the craziest years politically speaking in the past decade. What do you think this means to you moving forward with this project? How are you staying passionate about creating anything into this new decade that right now feels so abject?
Mac: Writing and recording music is my source of solace.  It's something you can put your mind and body into. It also lends an outlet for expression.  The lyrical side of things provides an opportunity to organize your feelings or communicate ideas- about the abysmal state of the world, about what could be done to improve it, etc. And playing the music is a cathartic experience whether or not there is an audience.  We get tested and we take precautions and we practice. I miss shows, but it's enriching to simply play the songs together. The only part of the process that feels absurd is the final stage of presenting the record to the world as a commodity.
CVLT: What were you listening to at the time you were recording these tracks? Are there any modern bands you think don't get enough hype?
Mac: A lot of anarcho punk. Italo disco? I try to keep what I'm listening to at a particular time separate from the process of writing. I like to start with a concept outside of reference to other bands. Maybe that's not possible. The Wipers are a definite influence – not necessarily in sound but in approach. I admire the way they could go out on a limb with these evocative, heavily composed musical ideas and deliver them with a no-nonsense, driving, intuitive rock sound. It's a rare blend that I definitely strive for.  Late '70s hard rock is another influence – Priest, Scorpions, stuff like that.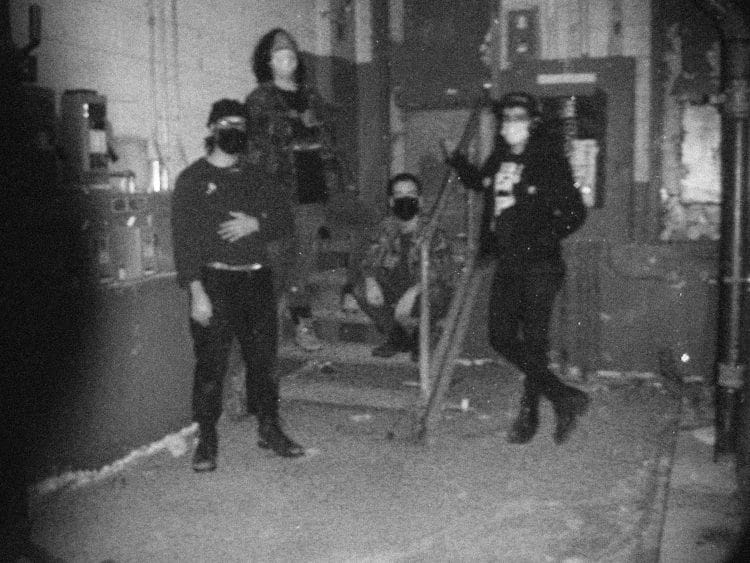 CVLT: I know Philadelphia has an amazing scene of darker punk stuff. Some of my favorite modern American bands are from there, Devil Master probably being one of the most successful. I see both your project and them being heavily influenced by stuff that usually exists outside of the modern underground "punk" culture… black metal, dungeon synth, etc. Why do you think people are afraid to mix these genres and why suddenly is there an influx of people doing this in Philadelphia? 
Mac: I'm not sure of any particular reason as to why, but I agree that there are a lot of good and interesting bands based in Philadelphia. Going for some kind of hybrid genre sound lacks the safety of having a blueprint to compare yourself to. You can be a middling clone band and it won't be offensive to anyone. And that's fine – if something feels good to play it's worth pursuing. But I think maybe that keeps some people from trying to do something new.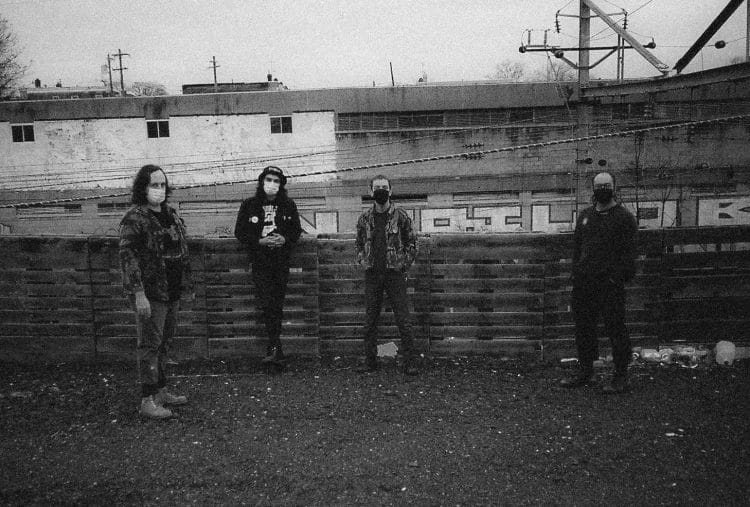 CVLT: What're your plans for the band once everything runs its course? 
Mac: To play shows! Tour. I dunno – all of the stuff we can't do now.
Stream the the album now and grab a copy from Urge Records today.