A Relative Stranger is someone with whom you share blood, but never knew. They are the past in the present. The video shows a faceless human figure carrying a monolith on its back. This is the blood monolith, and it represents the past that we carry around with us. The figure morphs in and out of the landscape and is the perceived scepter that haunts us and keeps us from realizing our potential as a whole. The past is to be faced, not erased.
– GULL on "Relative Stranger"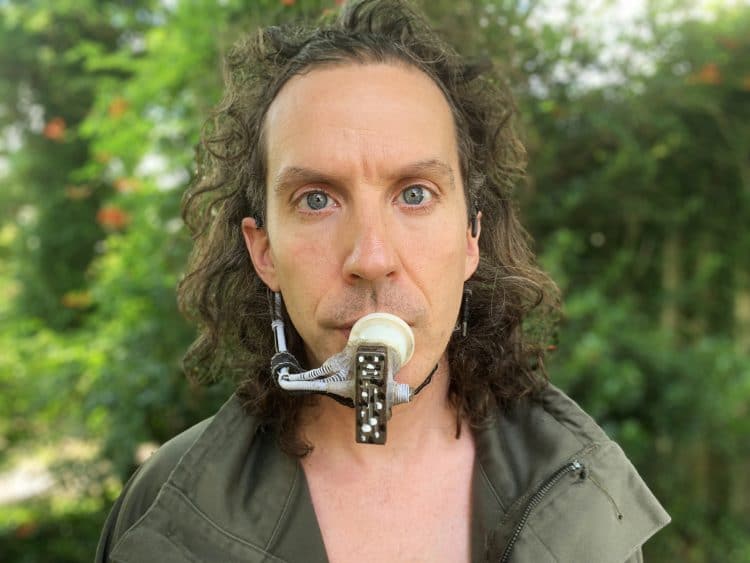 Hearing GULL for the first time, you would be hard pressed to believe the sounds were generated from one man. Nathaniel Rappole set out in 2007 behind a mask and a drum set, guitar in hand and a cacophony of effects pedals surrounding a vision all his own. In August of this year, GULL released "Relative Stranger" through Lagom Audio/Visual, his latest sound manipulation in an already hefty catalog, and has shown no signs of slowing the creative process. 10 tracks of genre defying eccentricities. Beauty and atmosphere laden with harsh industrial spirals winding through indie rock and a strong DIY background. The sounds speak to the depth of the individual, the multifaceted experience and lifespan of the performer. This album offers odes to dreams, to Patti Smith, to a well-traveled car, to a friend and bandmate lost. Wherever GULL sets up and whatever he sets out to do, the intrigue and awe will certainly accompany his time on this planet and and those beyond.