Some matches just make perfect sense from the moment you hear about them. The historic collaboration of Sunn O))) and Boris that resulted in Altar is such an example, as is the recent unification of Oranssi Pazuzu with Dark Buddha Rising to form Waste of Space Orchestra. One such lethal combination first came into view in 2018, when industrial fiends Uniform aligned with experimental sludge duo The Body for Mental Wounds Not Healing. It is not just a similarity of sounds, but something much deeper, a shared philosophy between different acts that sets works like Altar, Syntheosis or Mental Wounds Not Healing apart. And now Uniform and The Body re-establish their collective presence to follow up with an equally potent work in Everything that Dies Someday Comes Back.
From the get go the collective re-establishes the vibe and feel of Mental Wounds Not Healing, as "Gallows In Heaven" moulds a dystopian scenery through bombastic drums and hazy noise with vocalist Michael Berdan's delivery at the center of it all. When the harrowing, piercing vocals of The Body join in the whole field explodes. The noise is the overwhelming parameter in this study, and it defines the surrounding environment. "Not Good Enough" is an etude in this application, as the heavy beats interact with this asphyxiating wall of sound, while closer "Contempt" sees the whole endeavour take a towering manifestation, seemingly tearing holes to the very fabric of reality with its brutal rendition.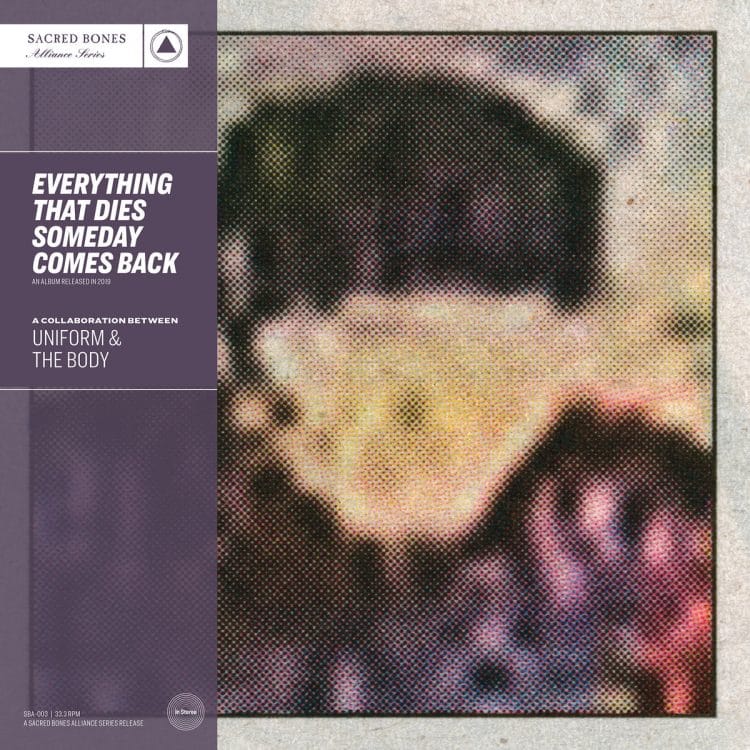 Yet, within this grim world, the collective paints a more interesting narrative. Beneath all the rumble and chaos of "All This Bleeding" what remains is a feeling of unspeakable sorrow and hardship. Still, Uniform and The Body do not have an interest in building a cathartic process, and instead are perfectly contempt to resolve in their crushing renditions. What is even more interesting is their sourcing of influences to achieve this goal. The industrial '80s tone represented by the immediacy of Ministry's vision makes an appearance with "Penance", through a sardonically playful tonality. On the other hand, the hip-hop element also raises its ugly head with the fantastic "Day of Atonement", as the collective moves through slow grooves, intoxicating rhythms while implementing a mantra-like repetition to create this dark, otherworldly experience.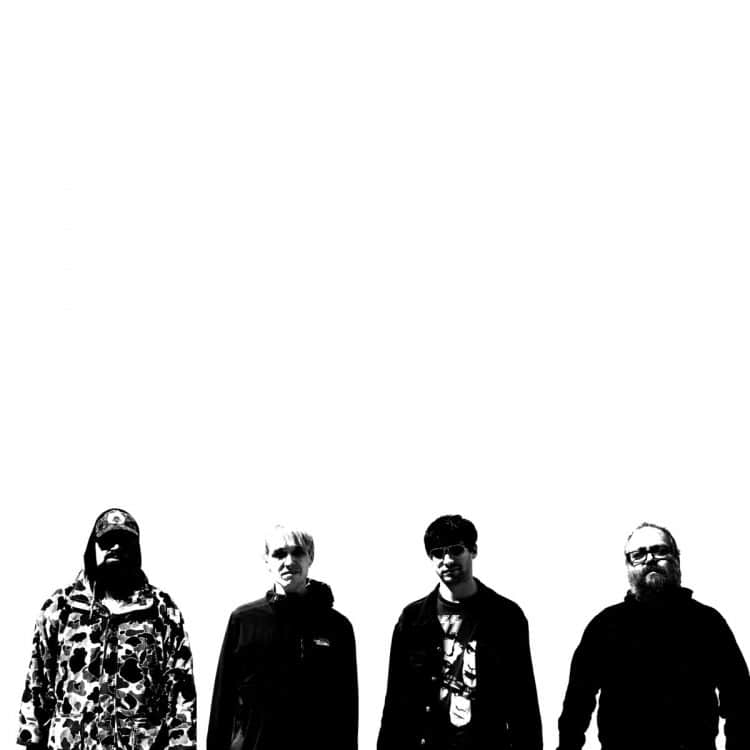 Everything that Dies Someday Comes Back, is taken from the lyrics of Bruce Springsteen's "Atlantic City", which had a prominent soothing quality with a hopeful message. But, The Body and Uniform they are more focused on the idea that no even really has closure. Nothing truly passes and nothing really heals for these two acts. And throughout their work, there is always this overarching feeling of pessimism that echoes even in the more melodic passages. The subtle melodic elements within the raw context of "Not Good Enough" just make the whole process that much more excruciating. Similarly, the fantastic vocal delivery of Kennedy Ashlyn Wenning (SRSQ) draws from the majesty of Lisa Gerrard, but further enhances the inescapable agony that this work highlights. It all makes Everything that Dies Someday Comes Back a worthy continuation of the collective's works, and hopefully it will not be the last.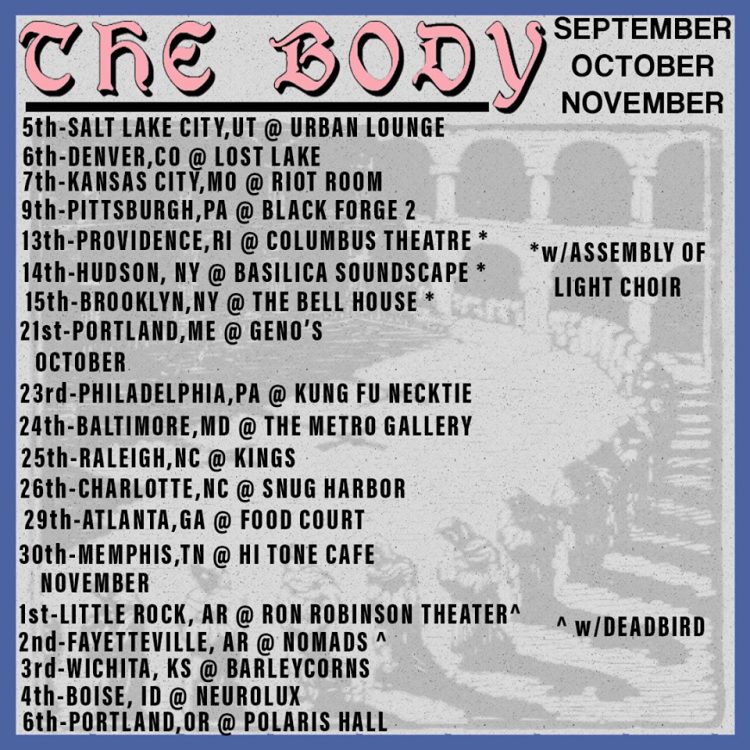 UNIFORM Tour Dates! w/ Boris
Wed-Sep-04 Asheville, NC @ The Orange Peel
Thu-Sep-05 Raleigh, NC @ Kings **
Fri-Sep-06 Baltimore MD @ Joe Squared **
Sat-Sep-07 Washington DC @ Black Cat
Sun-Sep-08 Jersey City, NJ @ White Eagle Hall