Photon Phantom IG
How old were you when you first picked up a camera?
Thank you for reaching out! To start, my name is Daniel, and I've loved photography ever since I can remember.
The first time I remember picking up a camera was asking my parents for the money to buy a disposable at Walgreens in Chicago to shoot the Cinco De Mayo parade on Cermak in Pilsen. Low riders and parade floats were my first subjects, and I was told none of the pictures came out good.
What drew you into the world of live music photography?
I was drawn into taking pics at shows due to already knowing I liked to take pics, and I knew I had a unique vision for what live show photography could look like.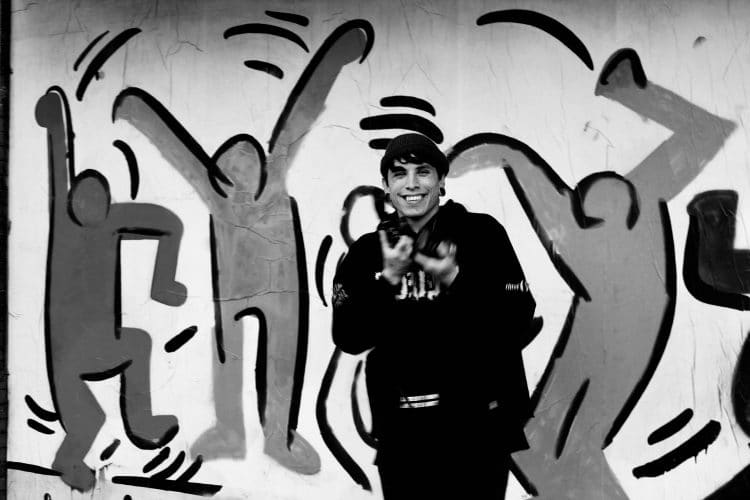 Is there one show you shot that's defined your style to date?
I don't think there's one show that's defined a style, but if you look at my pics, I think it's the stuff that's more up close and personal that has more of an impact because I shoot with a 28mm wide-angle lens. 
Do you have a favorite band to shoot, and why?
I don't have any favorite bands to shoot necessarily, but my favorite environments to shoot are the up-close and personal settings where it feels intimate.
How do you capture the emotion and energy of the band and the audience?
Capturing emotion and energy is critical. It's all about reading the room and being mindful of what's happening in the performance. Sometimes if I know the song, it's obvious when everyone is going to grab the mic so I can get my camera ready for that moment. Sometimes it's simply reacting quickly to high-energy moments.
How important is the venue for your photos? What's your favorite venue to shoot bands at?
The venue is everything. When I get to a show, I'll look through my viewfinder to get a feel for how the photos look and set up my framing. I don't have one favorite venue, but Fair Oaks, Tromaville, and the World Famous Rec Center are definitely some of my favorites.
Before Isolation, do you think that you took going to shows for granted?
Before the great pandemic hit and shows were put on pause, I definitely did NOT take shows for granted. I stumbled across a flyer after searching "Los Angeles Hardcore" on Instagram one evening, being bored and lonely and looking for something to do. Ever since that one show, I've gone to any and every show I saw on Instagram. Even hitting five shows a week sometimes. 
When shows do come back, do you feel that concert photography will change?
Shows have kinda come back and the biggest new thing I've seen is photographers posting pictures as soon as the band is done with their set. Mind-blowing for sure, but it's definitely a sign of the times. Early bird gets the worm I guess. I'll post sets weeks after the show is over, I don't really care.
Where are you pointing your camera these days?
I'll take pictures of anything that catches my eye or makes me feel like it's something important to show other people. Most recently, I took some digital pics (something I NEVER do) in San Francisco along with some film pics of some rad stuff that will be featured in my next zine. Other than that, I just enjoy going to shows with my camera and seeing what happens.
Did you find another creative outlet during isolation?
My other main creative outlet is @caffeineicide. I document coffee shops and do interviews as part of a zine. Besides that, I draw and work with the homie Ricky on Laugh Now Die Later, which I also drew the cover art for. 
PHOTOGRAPHICIDE ISSUE 1 RELEASE
Taken by @kathyvisions, this pic makes me emotional because I never thought I'd be here in Los Angeles, releasing a zine with other incredibly talented photographers and artists. It's literally a dream come true of mine to have a brand and to have built something that other people resonated with, and knowing that I did all of the design work myself and put everything together myself.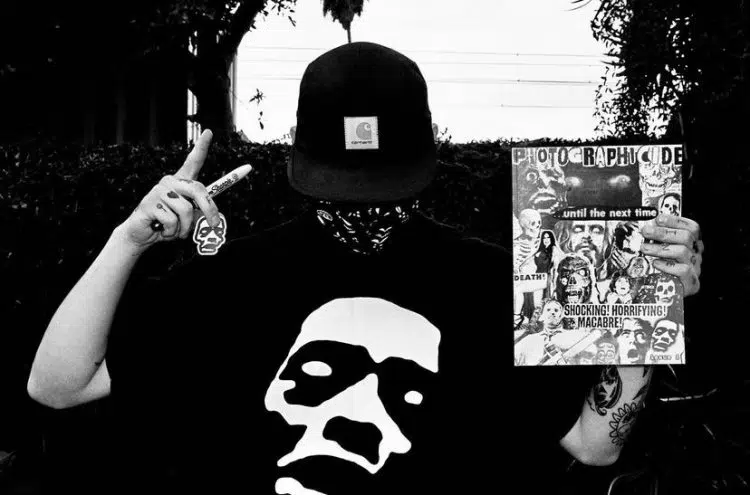 Could you share three photos that mean the world to you and the story behind them?
WORLD OF PAIN LAST SHOW
This was such an emotional show. So much anger, hate, and raw emotion during this set. Grabbing the mic during the self-titled definitely almost made me cry. I'll never forget this.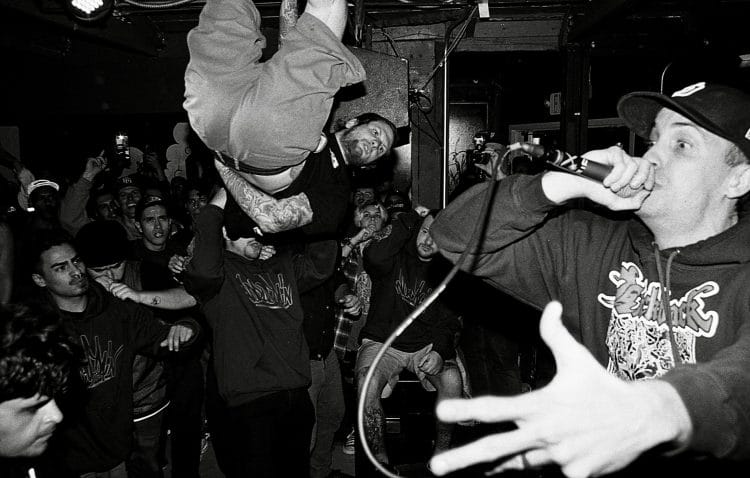 SLOWBLEED in Vernon – Backyard show
I hadn't listened to Slowbleed until this day and I immediately had to learn the lyrics. This might have been the second show I ever went to in Los Angeles and notice the lack of a camera (with a blunt in my hand instead lmaoooo), Tim Armstrong (@themoshingphotographer) captured this classic pic of me screaming along with Ventura's finest. Shout out to Jon.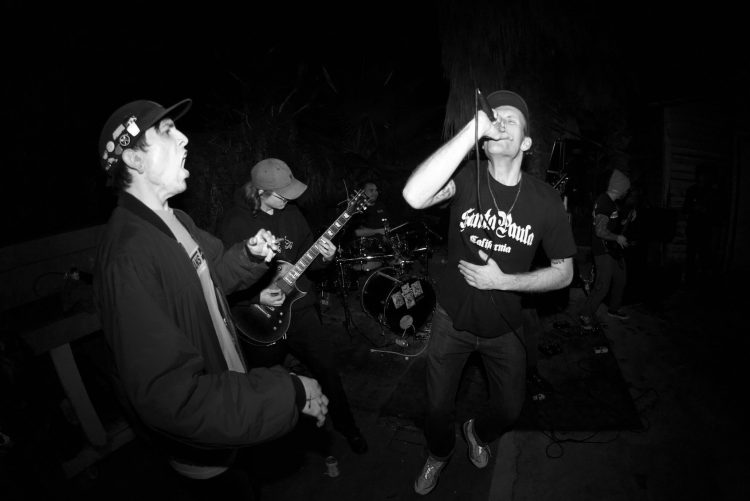 SMUT "Final" show @ Rec Center
Emotions were high as SMUT took the Rec Center stage for the last time. With a sold-out room and plenty of beer to coat the entire dance floor, LA's rowdiest punx gave us a show that we'll never forget.