Alexis No Routine IG
How old were you when you first picked up a camera?
Pretty young I think. I mean, I remember my parents buying me some super cheap disposable cameras when I was a child in the '90s and I remember using them, no real memories of who or what I was shooting with it tho… My mom probably still has the prints somewhere.
What drew you into the world of live music photography?
Quite simply, my passion for music I guess. I usually go to a lot of live shows when life allows us to do so. At some point, I just decided to do something else than just going to them. I always thought that documenting the punk scene was something quite important to do, as it's still a subculture and a quite small scene compared to other scenes, in my opinion, not documenting it is letting it die.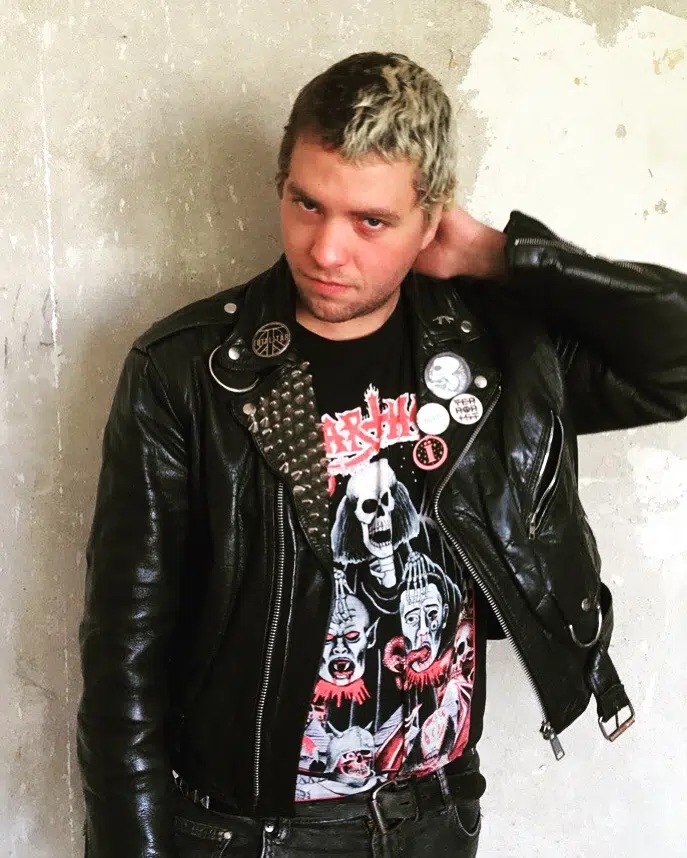 Is there one show you shot that's defined your style to date?
Not one particularly, I think, but several for sure. I basically started to shoot pictures at shows without having any idea of what I was doing. I started by shooting with a disposable camera and the extremely stupid idea of never taking more than two shots per band. These shots were, of course, almost all terrible. I bought a point and shoot camera for 10 bucks in Montreal at some point and started to experiment with stuff a bit more, in the beginning, I almost always tried to take a shot with the whole band on it, but I then started to focus my pictures on each member individually to finally realize that I was actually more interested in the facial expressions and movements of the singers in general.
Do you have a favorite band to shoot, and why? 
As easy as this answer may sound, my favorite bands to shoot are my favorite bands to listen to. I consider myself way more as a music enthusiast with a camera than as a photographer. I am not the kind of person who will spend the entire show taking pictures or staying at the same spot in the crowd. Especially if one of my favorite bands is playing. I'm gonna be dancing, jumping around, singing along, acting crazy, whatever. And between all of that, I'll manage to take some pictures, haha…
How do you capture the emotion and energy of the band and the audience?
I guess it's entirely related to what I was saying in my previous answer in the end… I capture it by being that person in the crowd who's having the time of their life basically. I would say that my pictures are not very "static" because I am constantly moving and having fun! I don't know if what I am saying makes sense really, but that's how I see it!
How important is the venue for your photos? What's your favorite venue to shoot bands at?
In general, I would say that I don't really mind the venue as long as it's not too big or doesn't have crash barriers or this kind of stuff… I need to be pretty close to the stage to do whatever I am doing, so if the venue by itself does not really allow me to be close to the stage/band, well that's sort of problematic… Also, as I always shoot with black and white films and never use a digital camera, I can't really shoot in venues that are using smoke machines too intensely… That being said, my favorite venues to shoot bands at are small DIY venues (like "An Der Autobahn" in Berlin, for example), or even houses that are welcoming house shows, or people's backyards!
Before Isolation, do you think that you took going to shows for granted?
I for sure did. I mean, to be completely honest, I never thought that at some point in my life I would have to stop doing what I love doing the most, which is going to shows. At least I didn't feel regrets, as I had always been this person who's going to as many shows as possible, so I enjoyed whatever we had in the past to the fullest!
When shows do come back, do you feel that concert photography will change?
Temporarily, yes. But not forever. In the beginning, people will have to be a bit more chill at shows and respect safety distances and all of that stuff, so of course, the whole mood of these shows will be slightly different and it might have an impact on the way people take pictures at shows. But I'm not too pessimistic about that, I'm pretty sure that people and bands will start to go crazy again in not so long!
Where are you pointing your camera these days?
Well, I'm lucky enough to live in Berlin, where, surprisingly, shows are happening again. So I started to shoot bands at shows again after a year and a half break. During this break I was mostly shooting random street stuff, statues in cemeteries, buildings… But I got bored of doing that pretty quickly so I haven't touched my camera very often during that previous year…
Did you find another creative outlet during isolation?
I did! I actually sing in a hardcore punk band called Cage Kicker, we wrote and recorded an EP called "Parasitic Future" last year. When things got a bit more boring around autumn 2020, I started another band with some of my friends, I also sing in it, it's called GLAAS, we wrote and recorded an album some months ago, it will be called "QUALM" and will be out at some point in Spring 2022 on Static Shock Records!
Could you share three photos that mean the world to you and the story behind them?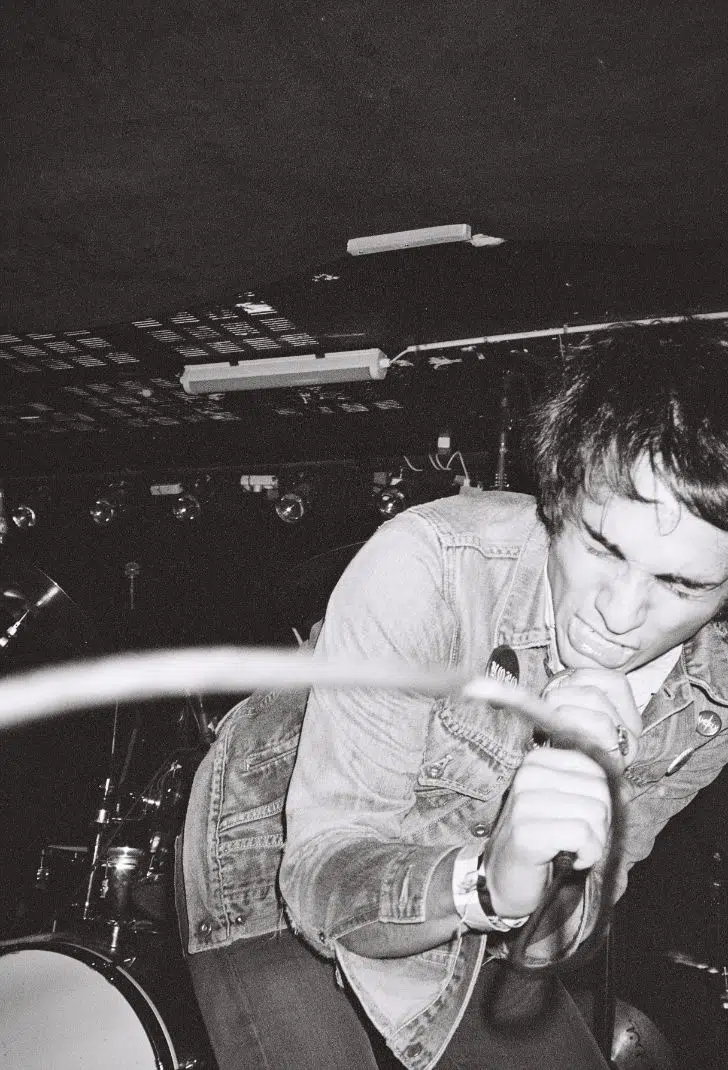 I took this photo of Nosferatu while they were performing at K-Town Hardcore Fest 2019. I don't really know why, but it's always been one of my favorite photos I've ever taken. I remember them playing on Sunday that weekend. I was basically a zombie on that day, completely sleep-deprived and hungover for the fourth day in a row, once they started playing, I just lost my shit completely and started moshing like it was my last day on earth.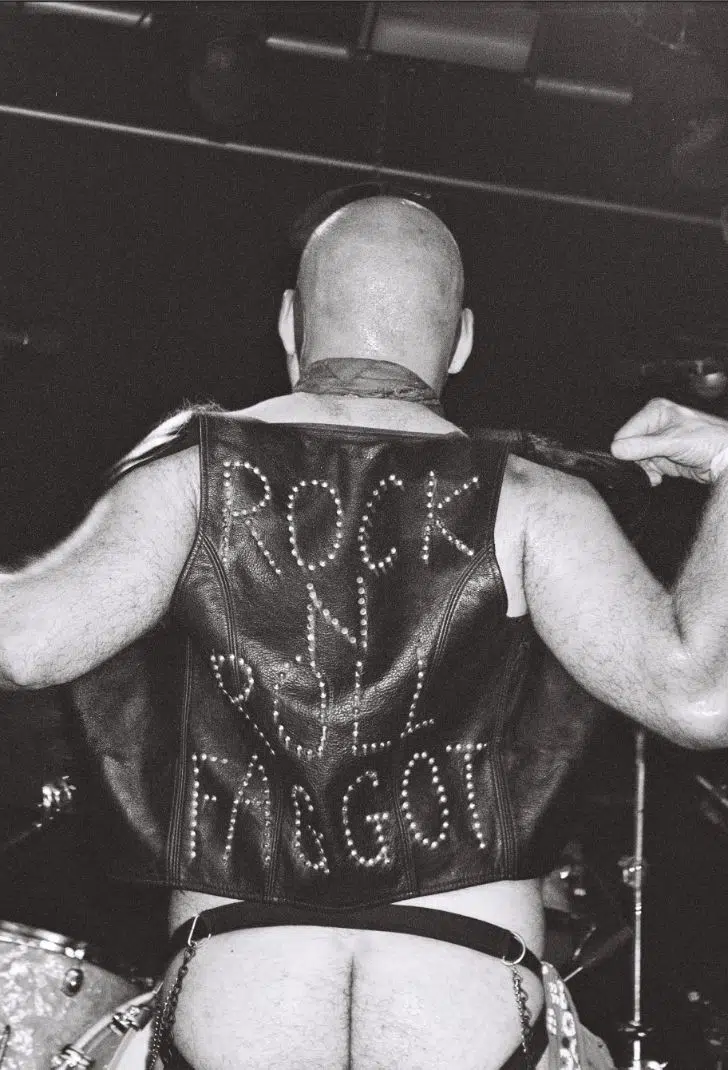 Here's a photo of Limp Wrist that I took when they were playing in Berlin in September '19. I shot Limp Wrist on several occasions, here in Berlin, but also in Montreal and in Rome. The first time I saw them live was in Paris in 2009, I was 18 and still living in France at that time. This picture is really important to me, because, apart from being one of my favorite live bands, the lead singer, Martin Sorrondeguy, is also known as a very good live photographer and he is also one of the people who inspired me to take pictures at shows. So I was pretty happy to finally have a shot of him that I am proud of for that reason.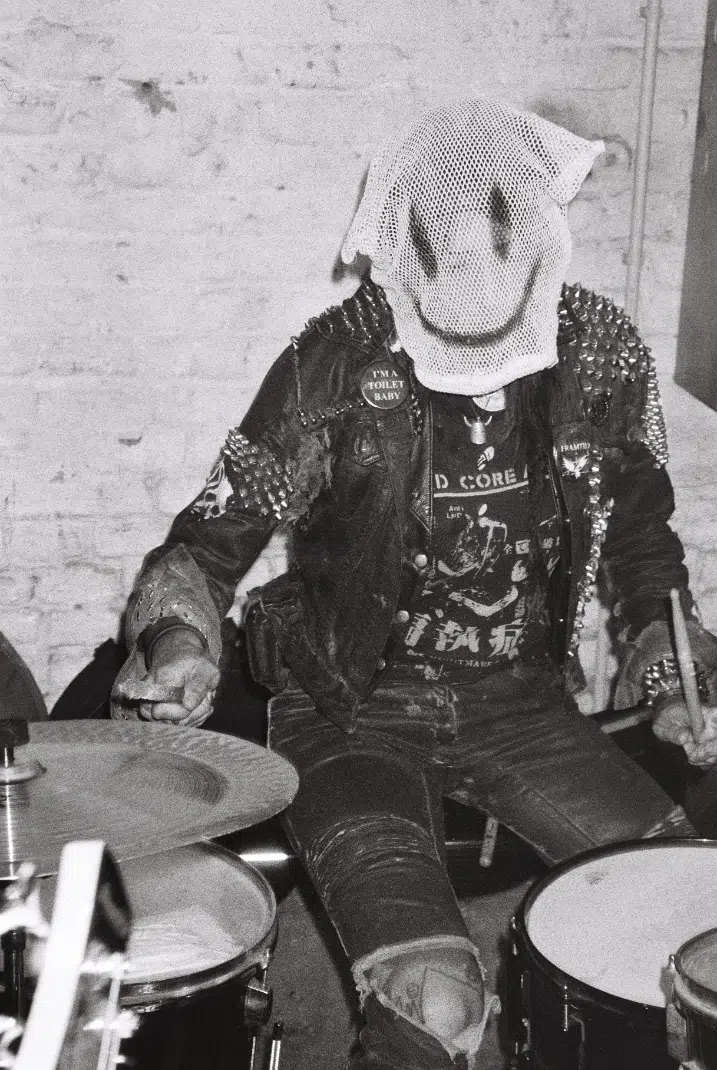 And to finish, here's one of the last photos I took so far. This is a photo of my friend Rebecca, who can be seen here drumming with her amazing band called Electric Masochist. I took it in August 2021. So yeah, it means that shows are starting to happen again and that I'm back on my bullshit, ready to shoot millions of photos, use an innumerable number of films, and break several cameras in the pit!