How old were you when you first picked up a camera?
Unfortunately, there is no easy answer to that question, so here we go:
At an early age, I got a gift from my grandmother an odd camera, a Kodak Disk point and shoot, a strange camera format by itself, a disk film that holds 10 x 8mm exposures. At the time I documented ordinary aspects of my life as a 12-year-old running, random textures, a trip to the beach, riding BMX in the streets of Bogotá. But that ended as soon as I started a band at age 14.
I had the bike, a bunch of records, and the camera to get a guitar and amp; we played many shows in the local punk and metal scene, many chaotic performances in makeshift DIY venues. 
Years later, in design school, I learned the basics of film photography and started documenting my life with my trusty 35 mm Pentax MX, a beautiful camera I inherited from my sister. Spent many days in the darkroom trying to get the correct contrast to many images. Life was simple – road trips to archeological sites and camping; I didn't have an agenda, just a camera to save memories.
Until one quiet Saturday afternoon, two heavily-armed guys entered my apartment. I was listening to Downward Spiral by NIN in my room, and at gunpoint, the two motherfuckers took all of our valuables, including my own camera. I asked the guy to at least give me the roll of film back, I didn't want to lose the photos from my most recent road trip. Luckily, he agreed! He took the roll of film and threw it on my face, while the other guy was finishing the job and tying me down. (Perhaps not an intelligent decision on my side, but we never know how we will react in those situations)
And in a blink of an eye, my camera was gone; I'll never forget crawling in the apartment with my hands tied, trying to call the police over an old push-button telephone, shaking while listening to song 9 on the CD: Big Man with a Gun. Colombia in the '90s in a nutshell.
Years later, when I moved to New York at age 24 –No longer playing in the band but going to shows all the time, I started taking pictures with 35mm point and shoot. Nothing special, I just wanted to have a memento of all the shows that I attended, many times I didn't even develop the film.
Many years passed by, I continued going to shows, and in 2009, the first Canon Mark II was released; it was desirable to me because it was the first cheap camera that you could shoot videos and interchange lenses all in a full-frame sensor. That was a revolution in the filmmaking world it changed everything. So I did what any young filmmaker would do: I maxed out a credit card and got myself a brand new Canon 5D!
The primary purpose of that camera was to make films, yet I continued going to shows, and I realized that the new toy was fantastic for stills.
At the time, FLICKR was becoming a big deal amongst photographers, so published some of my photos on the site. That changed everything for me. I had a camera, I had a voice, I was part of a small community of like-minded individuals. Finally, my passion for music dictated my love for photography. Until one day, the Canon 5D got stolen in Argentina. Cliffhanger! But that is part of a different story.
My first camera gave me a guitar amp, and music gave me a passion for taking pictures and documenting many elements in my life.
What drew you into the world of live music photography?
MUSIC.
Is there one show you shot that's defined your style to date?
In 2016, when I felt more excited about the local shows instead of focusing on big bands. To me, music photography is about discovering new music. The images are an afterthought. Music is first, I believe my style is defined by the music I like. I love high contrast black and white, but the music dictates the style and not the other way around. 
Do you have a favorite band to shoot, and why?
So many!!! I'm excited every time h09909 comes to town, I love the unexpected aspects of Daughters, the camaraderie with the audience of IDLES, but I'm in my element with the bands from the local scene in Brooklyn. So much good music is happening these days. Deli Girls, Dreamcrusher, Bambara, Bodega, Native Sun, just to name a few… those shows to me are like family gatherings; there's a strong sense of camaraderie and community.
How do you capture the emotion and energy of the band and the audience?
It is all about the music; it is essential to connect with the sound and be in the moment. I enjoy listening to music as much as I enjoy taking pictures. Actually, scratch that! I enjoy the music more, and I miss the shot many times because I'm listening to the song.
How important is the venue for your photos? What's your favorite venue to shoot bands at?
I love all DIY venues or unusual places to shoot images. I feel they tell a different story. But my favorite in NYC is Saint Vitus; I like to think of it as my second home.
Before Isolation, do you think that you took going to shows for granted?
I have never taken anything for granted… I guess it is because I grew up in Colombia in the '80s and '90s when our country was in the middle of a civil war between the government, guerrilla groups, and the drug cartels. We only had the local scene. No international artist visited our country because of security reasons.
So when I moved to New York, I was in awe of the number of shows and cultural events happening at the same time. I tried to go to as many shows as I could! So I've been lucky to catch so many crazy moments in this city, with and without the camera.
Obviously, during the pandemic, I remember all shows I didn't go to in early Jan and Feb 2020 for stupid reasons; many times, I don't go out perhaps, "it is too cold," "too hot," "it is raining," "I have to work the next day." So I was regretting all those micro-decisions.
But looking at the big picture, my big concern was the places of music and the artists not working. I felt we were losing our local venues, bands, and scene due to the pandemic. To me, a world without music and arts is a world without a soul.  
When shows do come back, do you feel that concert photography will change?
I feel we all are going to have more urgency about life. Now we realize all could be gone in seconds! I think a new generation of photographers goes beyond what's happening on the stage, and that is a good thing.
Where are you pointing your camera these days?
I'm spending more time with my portraiture work; I spend most of my days at my new studio. Also, I've been busy working on a feature documentary film on the Brooklyn scene. And I've been directing music films and videos for bands like Quicksand, Uniform, Metz, among others. 
Did you find another creative outlet during Isolation?
As the pandemic started –like most of the planet, I was full of anxiety, worried because all my projects were canceled, and I had no idea what the future will hold. So out of that uncertainty, I decided to explore new creative avenues with the tools I had at my disposal, and at the same time, I had to figure out how to make a living in a moment when my work as a filmmaker and photographer was not essential for humanity.
But that moment pushed me to get out of my comfort zone (don't tell my former landlord), but I started using the rooftop of my building as a creative playground! I did many photography projects documenting my neighbors from a distance during the pandemic, at 7 pm everybody posed for some photos. We used the space to shoot a music video for METZ (LINK TO BTS); which shows a woman on a boat stranded in the middle of the ocean. We managed to capture this scene on the rooftop of a five-floor walkup building in NYC! It was actually liberating to work within boundaries at the height of the pandemic. 
Could you share three photos that mean the world to you and the story behind them?
DREAMCRUSHER at Saint Vitus.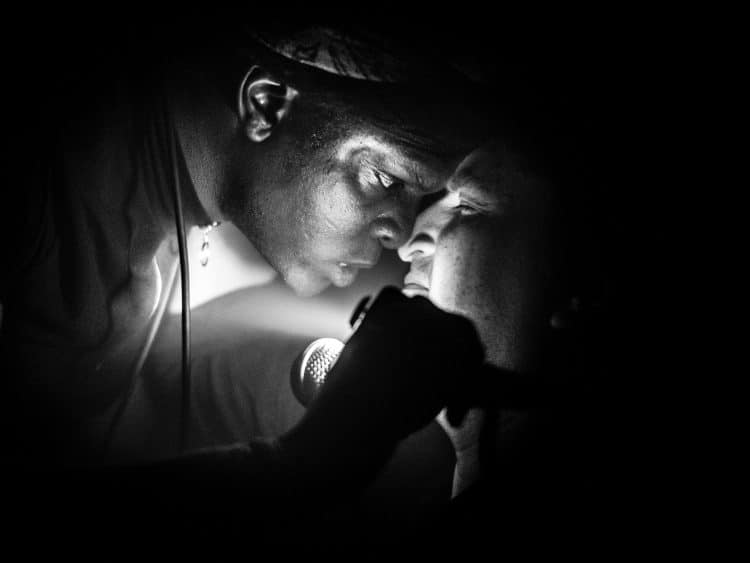 Dreamcrusher is one the most exciting artists working at the moment from the experimental/noise scene. To me, their shows are like an art performance: hectic, disorienting, an explosion to the senses. Here we have all the obstacles of music photography: strobes, smoke, and complete darkness. It is almost impossible to foresee the action, and that aspect makes you more present; I let myself go into the music and hope for the best.
DAUGHTERS: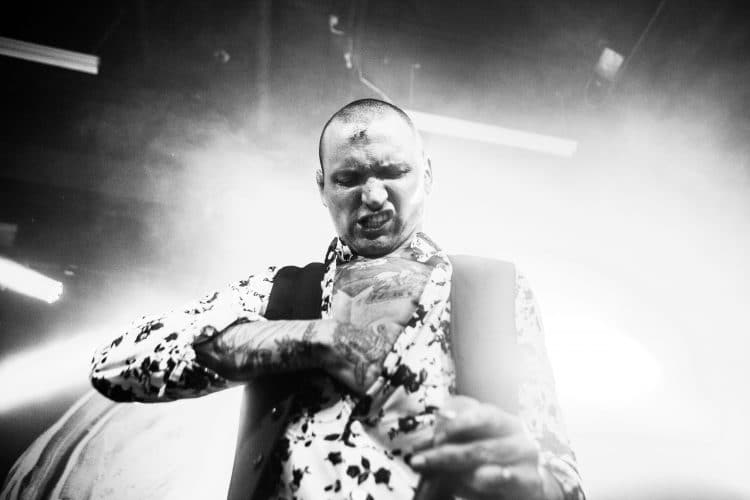 This is a band that I've shot at small and big venues. It was exciting to witness the success of their brilliant album You Won't Get What You Want, and see that transition; they have a unique connection with their audience; every show is total mayhem. I'm very grateful for having a long-standing relationship with the band; I directed one of their music videos for the track GUEST HOUSE and documented Alexis Marshall's new album. So I guess many of my initial photographs helped me open some of those doors.
PLACK BLAGUE: At the bowels of Saint Vitus.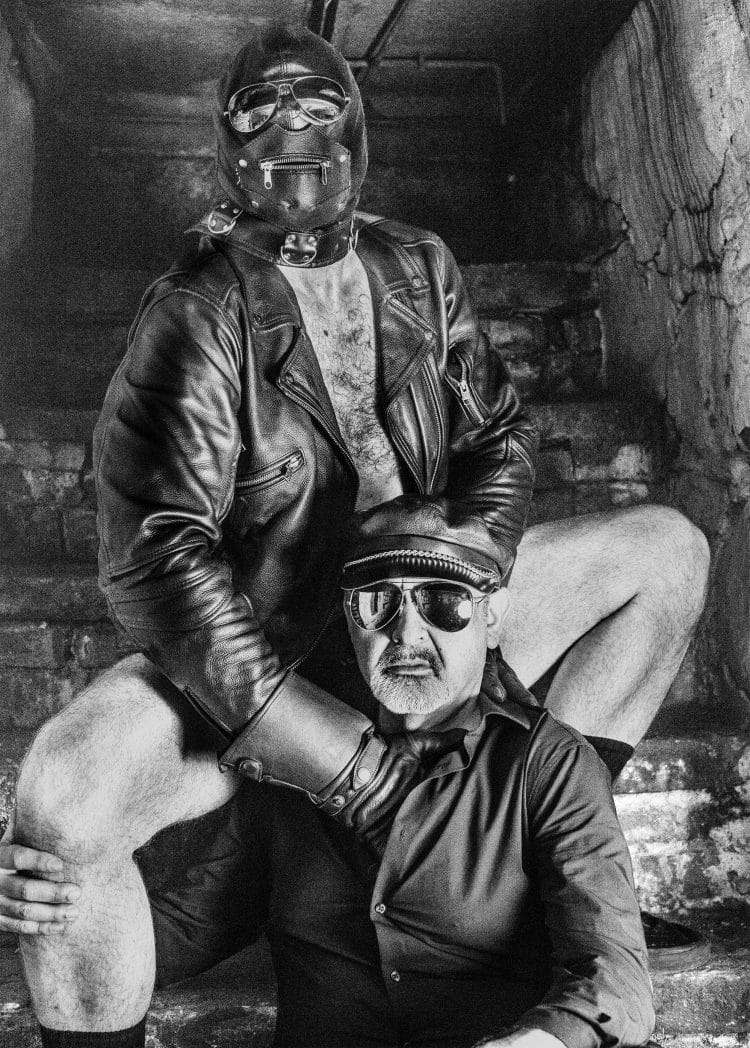 I love the tenderness of this image. It is hard to capture the essence of a relationship, mainly when a camera is in front of them; We shot a series of pictures before a show, before giving any direction. This was their natural pose. I did many other shots, but I feel this one captured a subtle personal moment.
JAYE JAYLE: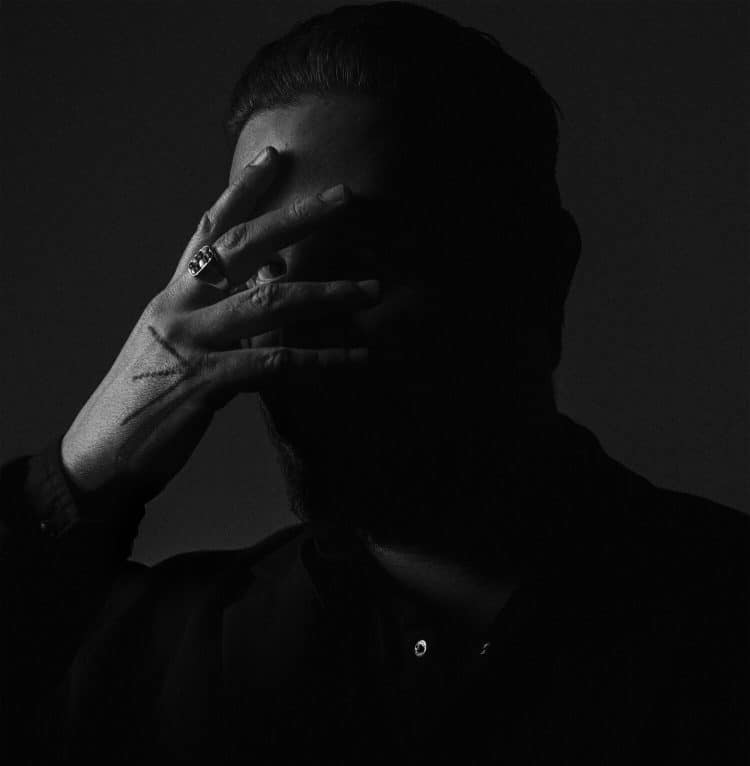 We did a quick photoshoot with Evan while recording the guitars on the new Alexis Marshall album. We didn't have any agenda; it was us taking pictures, killing time, and having fun. I'm so happy one of the images ended up on the cover of his most recent album: Prisyn.
IDLES: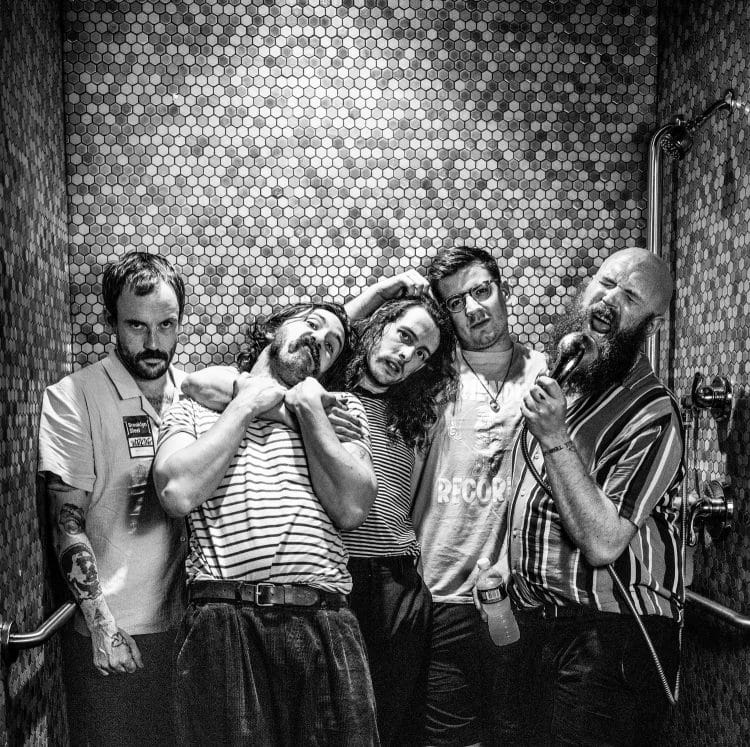 I've been fortunate to be able to document this band at a crucial moment in their career. I love their music and everything they stand for. With them, I've shot many shows, in different cities, in mid and small-sized venues, we got some individual portraits, but it was always challenging to get the full band.
When they are on tour, everybody goes their way until showtime. Even when documenting those moments, there's a delicate balance because you don't want to interrupt their performance or their preparation; A critical moment was when they sold out Brooklyn Steel, the most prominent venue where they had played in the US – back then! The only instance we got the band together, was 8 minutes before the show. From the green room, we could hear the roaring of an impatient audience cheering their name in unison.
This was the last date on tour, so I gently asked if this was the right moment to capture that shoot. Lee (Guitar) quietly said: Let's do this! We all went quickly to the bathroom, where I had set up a strobe just in case we had this opportunity. With the help of my comrade Pablo, we shot a couple of frames.
The time was 8:56, the band should be on stage at 9:00 sharp. I knew I had time for just two photos, so I asked Dev (Bass) to take the shower handle as a microphone, and that was that, everybody did their thing. I shot 6 frames total, and at 8:59, the band was running to the stage to start playing COLOSSUS, the opening track of Joy as an Act of Resistance; I checked my focus, and it was correct. Phew!
I ran to the front of the stage and continued shooting. The show was perfect; the band gave it all out to an elating audience in Brooklyn. I should thank the IDLES for always being so welcoming, Lee for that final push, and Pablo for getting me out of my comfort zone. This image might not be the best band photo in the world, but it reminds me of a unique moment when a band was starting to make an impact on global audiences. Moments like these are the reason I do what I do.