How old were you when you first picked up a camera?
I remember the first time I had an interest in photography was when my mom bought me a toy camera when I was around seven or eight years old! I can't remember taking any pictures with it but that's the first time I remember having one in my hands. When I really started doing it as a hobby was in high school during the peak of the "pastel-grunge" phase on Tumblr. That era is so funny to me looking back at it but that era really jumpstarted my love for photography.
What drew you into the world of live music photography?
I was working a dead-end job when I really started thinking about what I really wanted to do as a career. I had already been doing street photography for a while and I went to shows in my free time so it was just natural to combine those two interests. The first show that I shot was at Goth Prom. An annual show put on by Deathproof Inc. on Halloween night every year. From there my account blew up almost overnight and I've been on the grind ever since.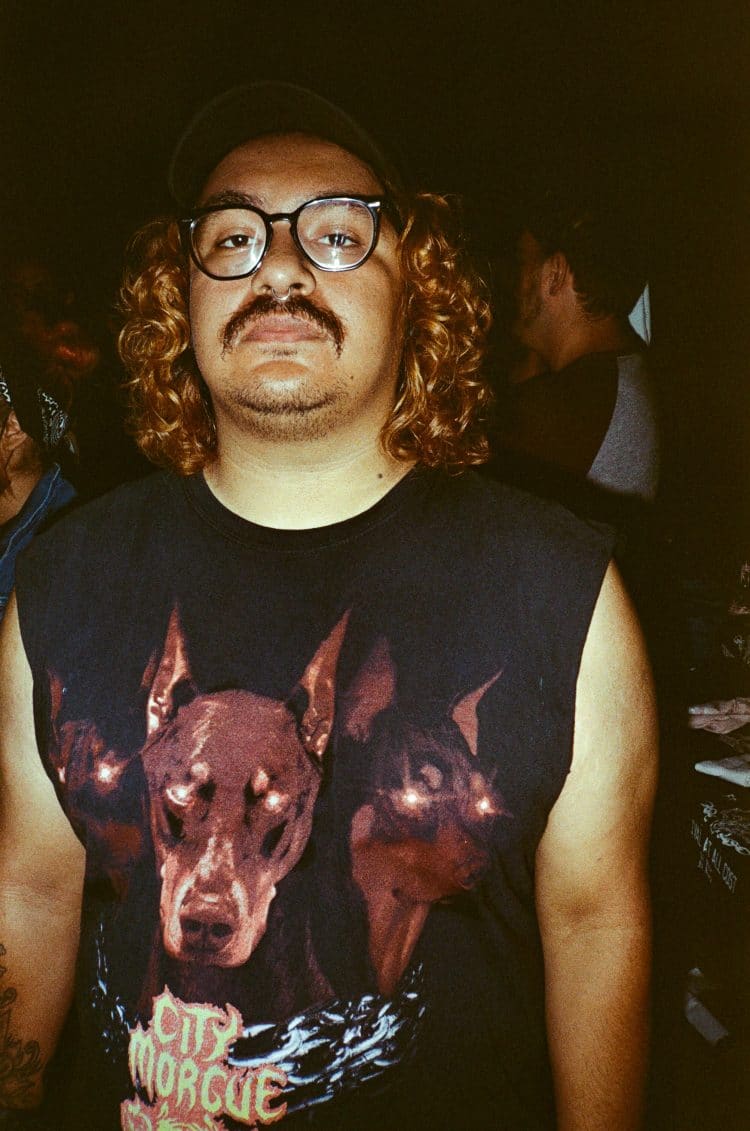 Is there one show you shot that's defined your style to date?
It was a Dead City show in Lafayette Park. That was my first true DIY punk show that I shot and cemented me into loving punk show photography. I fell in love with capturing everything and making the viewer feel immersed. Andrew from (what's now called) Channel 5 even made a video about it.
Do you have favorite bands or people to shoot, and why?
Wacko, Dead City, Dimebag, and M.A.D.D..
I love all bands that have an unpredictable frontman and bands that love putting on a show for the audience. Bands that do theatrics stand out and make the show extremely fun to shoot. Also, Dead City's fan base is another breed. Those motherfuckers would be happy to be burning alive if it meant being the craziest person there. 
How do you capture the emotion and energy of the band and the audience?
I've always been an observant person so watching people's emotions comes naturally. Predicting movements, noticing patterns of who's performing, and knowing what parts of the song are the most energetic are key to getting the best picture. Most of the time, I feel like I just get lucky haha.
How important is the venue for your photos? What's your favorite venue to shoot bands at?
Venues aren't that important to me at all. In fact, I love DIY backyard shows more than I do venue shows. There's more intimacy, community, and danger at backyard shows. As for my favorite venue, it's probably any venue that's close to me hahaha I hate driving far.
Before Isolation, do you think that you took going to shows for granted?
Not really. At my old job I was only allowed to request once or twice a month so I made sure I used that opportunity to really enjoy my favorite bands in town.
Did you find another creative outlet during isolation?
Yeah! I wrote poetry, wrote songs, painted, did drawings, graphic design, cut and sew clothes… I did a lot with my free time that I couldn't do before. I had to keep busy during quarantine or else I would've fallen into self-destructive habits. Art has quite literally saved my life. If I wasn't making it or being involved in it, I wouldn't be here.
N8NOFACE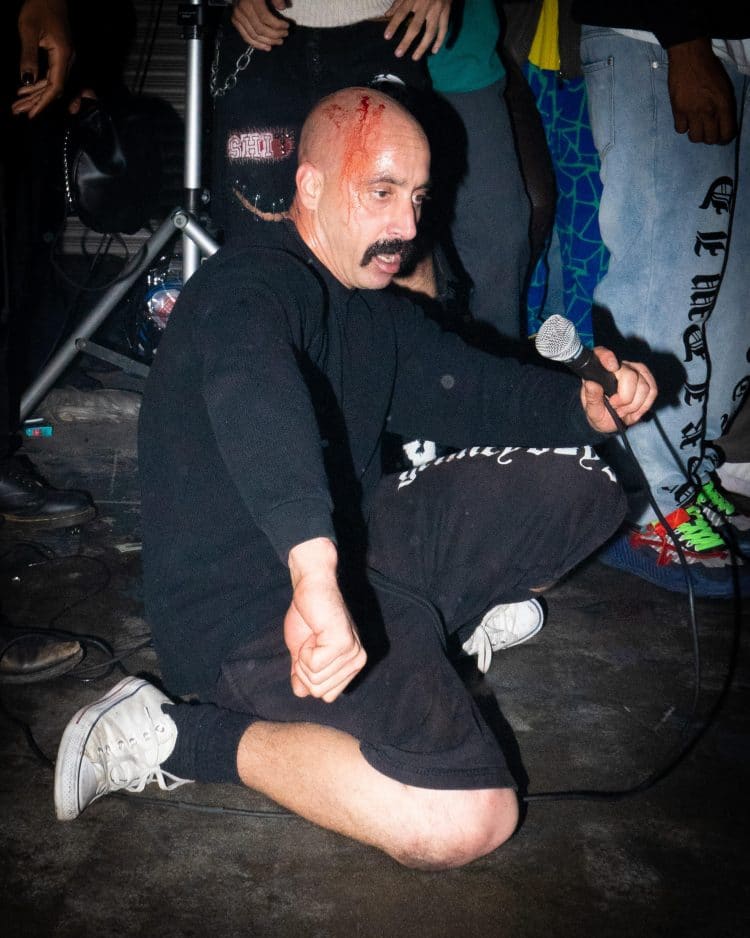 This one of N8NOFACE is still one of my favorites. I took this picture at Goth Prom 2020 and it's the picture that REALLY blew up. When I posted this I didn't expect anyone to share it but it ended up being reposted by N8 himself which prompted Virgil Abloh to repost it as well! Rest In Peace Virgil man… I doubt he knows but he really gave me that push to keep doing what I do. Virgil and N8NOFACE made me realize I really do have a talent for this and I should go even harder.
DEAD CITY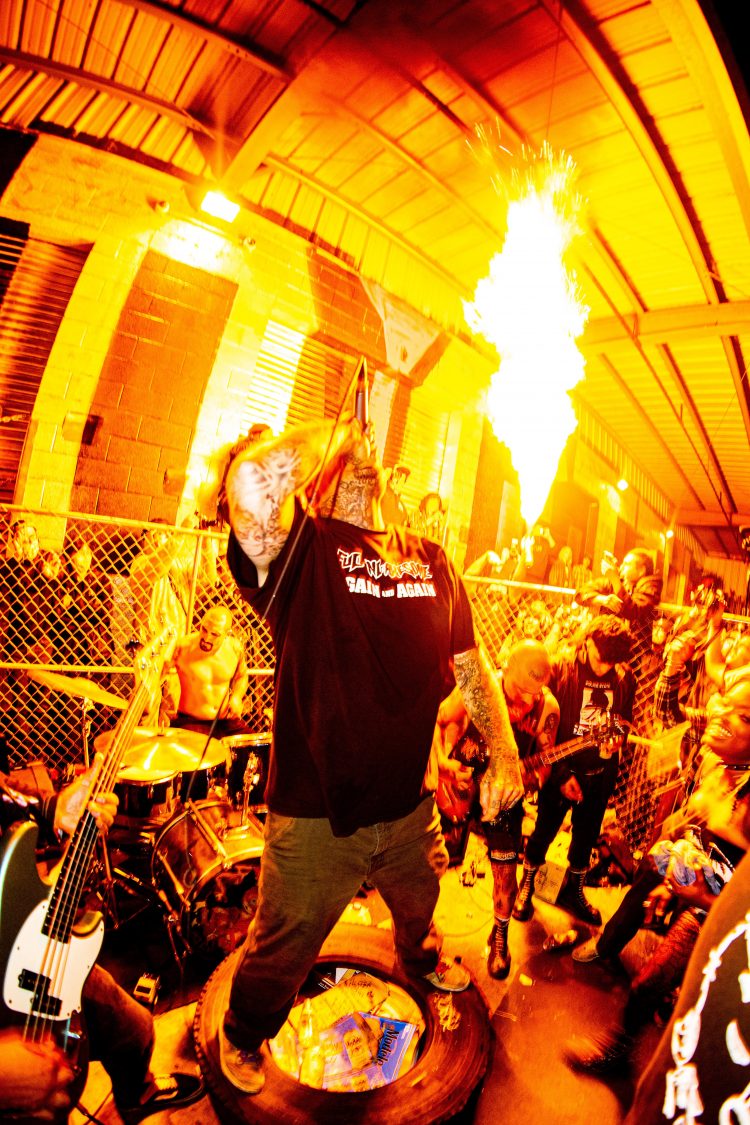 This photo is just a personal favorite that I love showing people who have never heard of punk shows haha. To me, it perfectly describes the lawlessness that takes place during these shows. I've always wondered what people outside the scene think about when they see pictures of people on fire, drug use, nudity, and overall debauchery. I believe all art should invoke emotion and sometimes that emotion is disgust and morbid curiosity. I also get a kick out of watching people's reactions to my photos hahaha.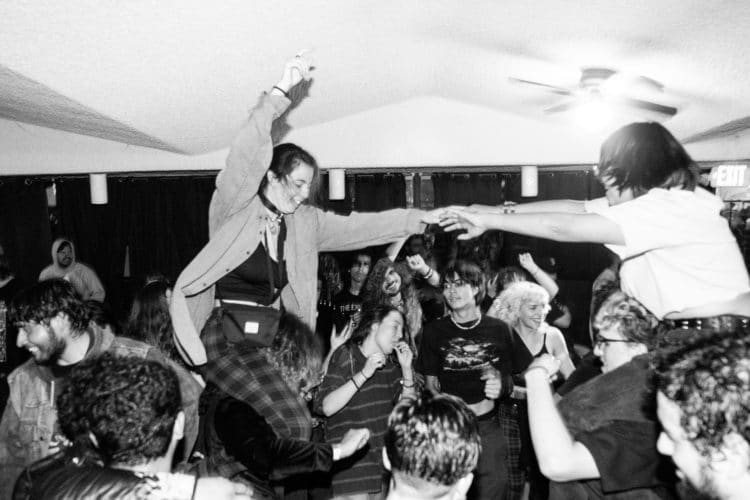 This photo is a sweet one. This photoset perfectly captured the vibe everyone had right after the show. When I posted this, someone DM'd me and told me that they love how immersive my photos are. They told me they have crippling social anxiety and my photos help them feel like they're actually in the moment, enjoying it with everyone else. I never thought that my art could help someone out that way. It inspires the way I shoot to this day and I'll never forget that.