IIVII aka Josh Graham manifests music that can't be named. His new album Grinding Teeth is out now via Consouling Sounds. You can hear for yourself how mesmerizing his soundscapes are and how they are able to transform your imagination. IIVII has curated this moving video playlist exclusively for CVLT Nation and he'll also be performing on our new CVLT Nation Live Series this Sunday at 6pm Pacific/9pm Eastern on our Youtube channel – join us on the video below.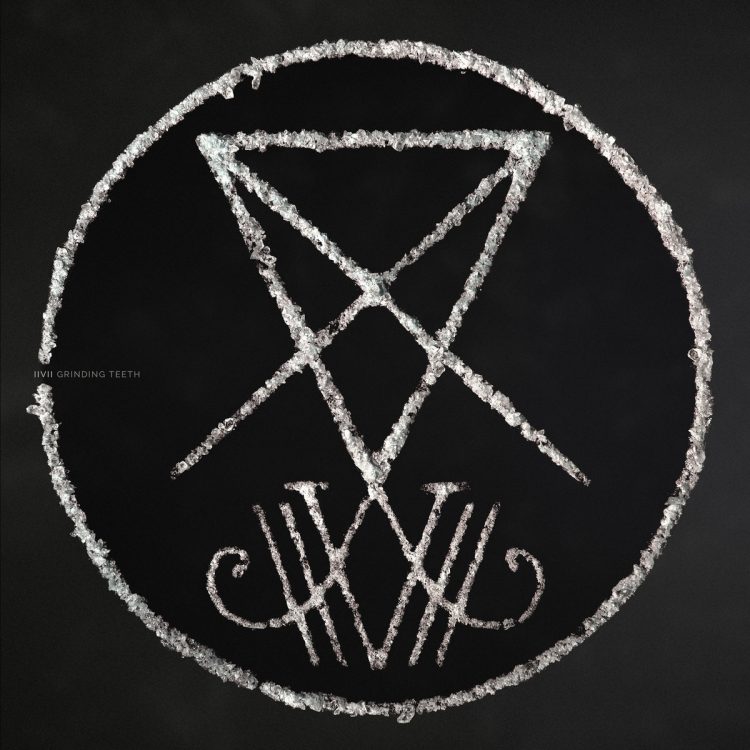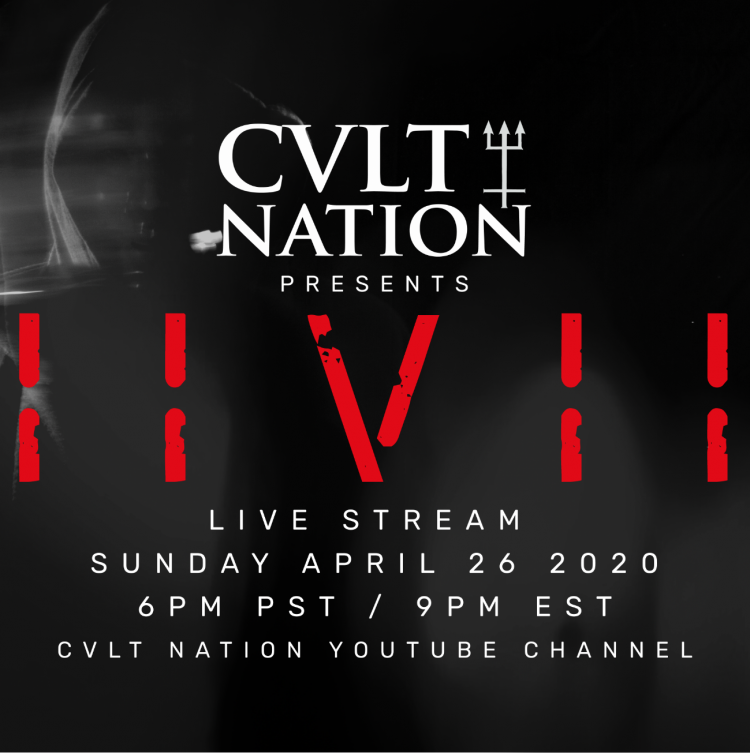 Tiho Teardo – Attonita (Music for Wilderman)
Julie (my wife) discovered Tiho's soundtrack for the book Wilderman, which we already owned. His concept of a soundtrack for a book led me down the path of creating soundtracks for various real and imagined scenarios, including Grinding Teeth's soundtrack for a news story. The combination of live strings and guitar in this song bridged some musical gaps for me. When I first started IIVII, I felt like I had to stop using guitar to push my music into the cinematic realm. This album helped me see beyond that thought process.
Sunn O))) Big Church (Monoliths & Dimensions)
Big Church (along with Alice on the same record) hits me in a lot different places. It is cinematic, narrative, lush and guttural. It pulls me back to my late teens, listening to Earth's Extra Capsular Extractions, the Melvins' Lysol, and Dead Can Dance's Serpent's Egg.
Ryuichi Sakamoto / Alva Noto – Killing Hawk (The Revenant)
Dark, warm, orchestral, electronic, drone. This is one of those soundtracks that makes me wish there was a proper album release to accompany the soundtrack…one where they would expand these pieces into actual songs, rather than motifs. This film in particular made me realize the difference in writing for picture, vs writing for an album. The relationship between sound and picture is excellent.
Godspeed You Black Emperor – The Dead Flag Blues (F♯ A♯ ∞)
When I first discovered Godspeed in 98, they became an immediate inspiration that I still carry to this day. The bleak classical elements in this track seem to be filtered through an anarchic prism of bands like Slint, Neurosis, Kronos Quartet, etc. Their method of compositional storytelling is a big influence for me.
Bobby Beausoleil – Lucifer Rising 2 (Lucifer Rising)
My friend Mike Gallagher (ISIS / Mustard Gas and Roses) first introduced me to this record sometime around 2005. This record is incredible: bleak cinematic psychedelia at its best. This was the setup/intro music for the last couple of Red Sparowes tours I was on.
Ben Frost – Killshot (By The Throat)
The combination of sounds and approaches throughout Ben Frost's catalog is inspiring. His periodic use of metal made me realize that I could incorporate my own metal influences into these soundscapes, while still keeping the music experimental. I had turned off my metal influences for so long, and his music made me reexamine that.
William Basinski / Lawrence English – Mono No Aware 1.3 (Selva Obscura)
Both William Basinski and Lawrence English are the masters of drone. From English's Wilderness of Mirrors to Basinski's The Disintegration Loops, their pieces wrap around you like a blanket: a perfect execution of minimalism.
Jóhann Jóhannsson – Alejandro's Song (Sicario)
I was fortunate to meet Johann while helping Niko Tavernise shoot the documentary for Darren Aronofsky's film, Mother!. Over three days, we documented the recording sessions, watching Johann work with the orchestra. It was eye opening. He kept pushing the players into new/chaotic territory. He asked each string player to bring in and old bow, so they could essentially destroy the bow on these very heavy atonal moments. Where darkness is my comfortable place, Johann's body of work is not overly dark, but when he goes dark, he excels. I keep this in mind while pushing myself to hit moments of light in my own music.
Tim Hecker Virginal I (Virgins)
The random-feeling and looping compositions transform into an all-encompassing experience, both comforting and disorienting at the same time. It is a phenomenal album. While this record is a very foreign way of looking at music (for me), it is captivating and inspiring.
Nine Inch Nails: The Mark Has Been Made (The Fragile)
In addition to his work with Atticus Ross, I've always admired Trent Reznor's ability to mess with the listener's perspective. He is always redefining heaviness. For example, a big full blown metal part will be mixed off in the distance. Instead of being the primary focus, the "metal band" is in the background supporting an up front pretty piano line. The mixing on The Fragile in particular is amazing…half of the elements sound broken, but they all come together in a perfectly fucked up harmony.
Hans Zimmer / Benjamin Wallfisch: 2049 (Blade Runner 2049)
The modern sounds here seamlessly meld with the analogue synths and heavier drone elements. The music has the heaviness of Melvins / Sunn O))), but it is arriving here from a completely different origin.