If you could put three of your songs in a time capsule to be opened in 2060, what songs would you put in there, and why?
First I would put " the trigger still got no heart, " produced by Wolfagram, in the capsule because it's my first solo song I released and it explains the state of the city I'm in (Toronto) when I dropped it in 2019!  Second I would put "extendo," produced by Isaac no beat, because it's a perfect mix of bars wrapped into my personal reality!  Third would be "9 to 5," produced by Camoflauge Monk, off my EP West Detention. It would explain to people in the future the internal and external divide people have in this time morally when it comes to making money to survive, and it would be brazy if society still faces these same challenges in the future!
Your creative vision shows a strong sense of self. What life experiences helped to shape your lyrical vision?
Well, the only answer for this would be trials and tribulations which everyone goes through on a personal level. The thing is, I've learned most of my knowledge during hard times and defeat, and I carry around these things with me every day, so when it comes time to put a verse down or create a song an artist's pen tends to reveal one's experiences or an image of what they want their experiences to be. So my life and the microphone are basically two mirrors staring at each other!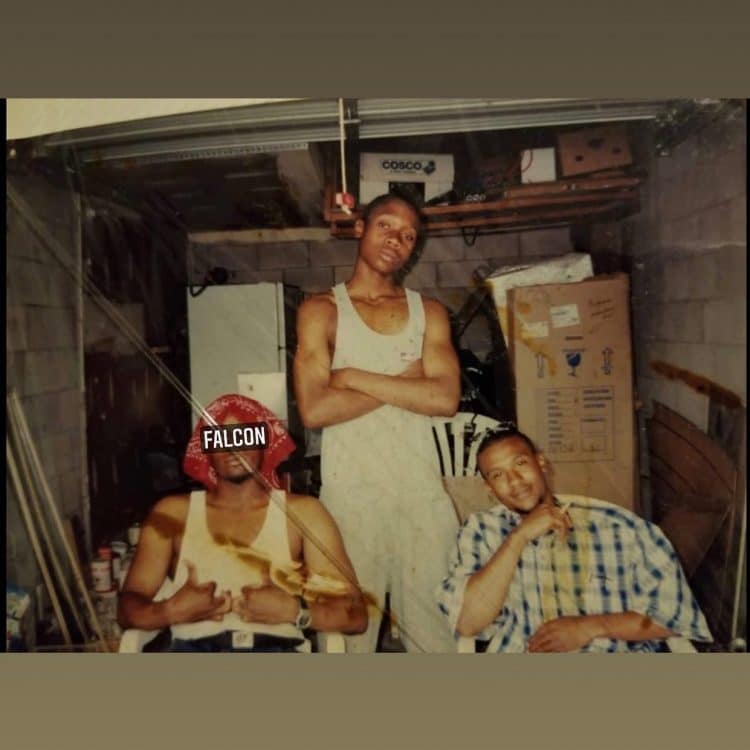 How old were you when you first realized that the police weren't looking to serve or protect you as a Yardman in Canada?
I was born in Toronto, Canada, but all of my family is Jamaican and 95% of my friends are from Jamaica. So with that being said, I knew the disdain police have for Black people at an early age, because my father and mother have witnessed this from when they landed here and they have always told me to watch out for them! Hoping my experience would be different as I became a young man and venture off into the streets on my own, but I learned real quick that being Black meant the "to serve and protect" logo didn't apply to me! This is something I noticed as a preteen.
Give us your top 5 Kung Fu movies and talk about how they impacted your mentality and your rhyme slang?
Top 5 kickas … in no order:
1. Killer army
2. Five deadly venoms
3. Invincible one
4. Fist of the white louts
5. Wu tang vs Shaolin
These movies honestly helped me to think when I was growing up, and not to just react – also, not to fight because you can, but you must fight for a cause! I would say these movies are heavily story-based, not just about fighting, which is something I try to pull off in my songs, not just all about bars but more of a story. The way I balance the two (bars and storyline) is no different than these Kung Fu movies! So, to say Kung Fu movies are an influence on my rap style would be an understatement!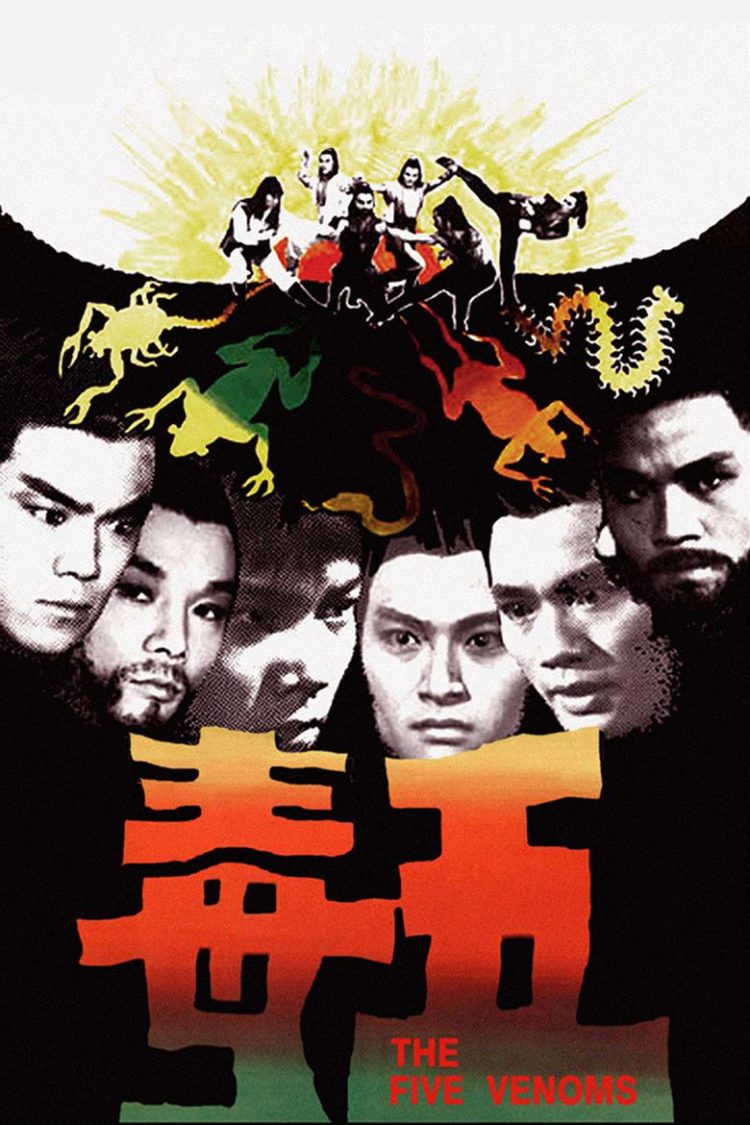 In your song "Silver Fox Foot," you say, "all these niggas is soft they sandwich made of soup" – how did you come up with this unreal line?
We'll that line is really from something guys used to say to punks in jail. The saying goes "You're a soup sandwich," basically meaning you're soft because if you drop a sandwich in soup and pull it out it's soft and falls apart. So this is the last thing you want someone to call you in jail – it's instant fighting words. In the song "Silver Fox Foot," produced by Kng_bondalero, I just put my spin on it. But those who know KNOW!
How has Jamaican sound system culture impacted your life? What are your three favorite sounds?
My favourite sounds are Killamanjaro, Stone Love, and third is a tie between King Turbo and Black Reaction (both are Toronto sounds from the 90's).  The sound thing is my first introduction to music, as my uncle used to play sound and my dad always was throwing parties at our spot in the hood, and the music was reggae. Reggae will always be my favourite music, it's the music I've listened to the most in my life so I almost without thinking have brought that vibe into my hip hop! 
I feel like Jamaican sound systems have had a huge impact on North American hip hop – what's your opinion on that?
Well, YES, hip hop was started by a Jamaican DJ Clive Campbell, known as DJ Kool Herc!
How did the idea for your track "NINJA MAN VS SUPER CAT" come about?
That's me bringing in my influence of sound clash into my hip hop, and kng_bondalero sent me the beat with the sample of the clash on it, so to keep up the vibes I reached out to Ray Vendetta and Tesla the Ghost. who are both from the UK where I know reggae is a big influence. It was just fitting to get them on this and bring a little sound clash style to the track!
Your sound is the perfect balance of Hip Hop and a Dancehall state of mind…What part does living in Toronto play in that?
Toronto's Black community is mostly immigrants from the Caribbean, so growing up one would feel like they're on the island minus the weather. So no matter where you're from or whatever your background is, if you live or even visit Toronto you will feel a big Caribbean presence and vibe!
What came first, your Falcon ad-lib or your locks in your face? What do both of these things mean to you?
Covering the face was always a thing, even though my raps are a direct line to the reality we face in Toronto, I didn't want my true identity attached with that because you know, "no face no case." The ARWHRAWW Ad-lib is just a stamp to know that it's me, another thing that can be recognized even if you can't see the face but when you hear the "ARWHRAWW" you know the Falcon's coming!
What three Hip Hop lyricists had the biggest impact on you?
Ice Cube really resonated with me as a youth, because he made me feel like I knew what it was like being in Compton even though I've never been there, but he conveys the energy of that area so well. So I always want to make people feel like they're in Toronto through my music. Then Prodigy of Mobb Deep's influence was huge because he made me feel like someone else understands what it's like growing up as a youth in the hood and trying to survive. So I always tell my story, because even people who don't come from where I'm from might have the same or close to the same experience, so I'm not afraid to tell my story my way. Then we got Tupac, I probably still listen to him the most out of any artist. He showed me hip hop and real-life are the same, even if when these two things cross it could lead to destruction, it could also lead to uplifting. Basically, just keep it as real as you can and roll the dice and hope you win, so let's see where I end up!
What was the studio session for "Jesus Ain't Cheap" like? Did you realize how powerful this song was when you created it?
That was done at Gvine studio in downtown Toronto. When the idea came about I tried to convey it the best way I could, like not being afraid to say certain things because this is how I feel about the subject. The guys in the studio were surprised when they heard the direction I was taking with that but they were all in.  I didn't know the impact it would have but I knew whoever heard it couldn't deny my tale of the tape! That topic goes so much deeper so I guess I gotta do some kinda part two to that joint!
If you had to describe the power of Falcon Outlaw's lyrical ability in terms of a weed strain, what would the name be and what effects would it have on the listeners' brains after they inhale?
I don't think this strain exists yet but it would be called "punch in the face." After the first pull, you know your about to go on a car crashing ride through the hood, so continue to smoke at your own risk!
I can't put my finger on it, but there's something really cinematic about your beat selection. What genre of films really feed your imagination?
I fuck with a lot of horror and sci-fi so I like dark cosmic sounds, and I've been lucky enough to have producers send me out some of their beats that walk this line!
How did you and Camoflauge Monk link up to create "West Detention"? Break down the creative process for this album. Is it just me, or does "The Fix have a Trip Hop (ie. Portishead) vibe?
I met Monk through my business partner slash half-owner of High Heat records, Jason Banks. Monk use to come up to Toronto a lot back then before Covid and one thing led to the next and we got some beats to put together an EP! Monk was there for Hot Gun, Bodies and 9 to 5, then Covid hit so I finished the rest by myself because the borders were closed so he couldn't leave Buffalo! We both got off our vibe on this project, and ya, "The Fix" does have a trip-hop vibe. Look out for more stuff with me and him in the future!

Take this time to Big Up your High Heat Records crew and let us know what y'all have planned for 2021?
So let me big up High Heat records, Jason Banks, Kng_bondalero, Ché Uno, and Lord Juco. And a big shout out to Brown bag money and Gold era! Look out for me dropping at least two projects in 2021… both are going to be a surprise!!!
So many HIGH HEAT RECORDS, GOLD ERA, DAP ENTERTAINMENT, M5V DEVELOPMENTS, 100K INVESTING, RBS FILMS, GETMILLZ RECORDS, DAVID HOUSE MOVEMENTS , LIT4LIFE, etc. …too many to name, all great companies doing great work in our community!!!