Exclusive Video Premiere: Theologian/Lament Cityscape "Oh, Master"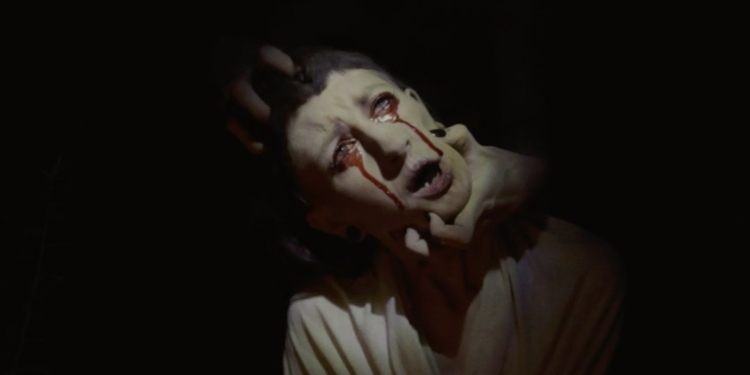 Two bands that have audio darkness on lock are LAMENT CITYSCAPE and THEOLOGIAN, so their collaborative album Soft Tissue makes perfect sense! Their punishing, apocalyptic sounds mesh perfectly on this 7-track release, making for a destructively hypnotic listen. Soft Tissue is not for the faint of heart, and neither is the video we have the honor of premiering today for the track "Oh, Master." This highly disturbing visual was directed by Gretchen Heinel, and you can definitely see the distinct mark of her gorgeous and dark aesthetic. Hit play below and let LAMENT CITYSCAPE and THEOLOGIAN take you to a realm of ritual pain and suffering. You can pick up Soft Tissue via Earsplit Distro HERE, Battleground Records HERE, Annihilvs Power Electronics HERE, Lament Cityscape HERE.
Enjoy this post? Donate to CVLT Nation to help keep us going!