There's no shame in my game, I'm a HUGE fan of all sorts of music! This is why I love Techno especially when it's dark and heavy. I really dig when sounds can transport my mind back to an event or place in my life. Chloe Lula's new record Errant Bodies via aufnahme + wiedergabe is a sonic map into a world of monolithic apocalyptic soundscapes that will pulsate through your whole body with each listen. I would love to hear them play this album live because I know I would lose my shit! Check out this really cool interview between Chloe Lula and our comrades BRVTALIST below, and also peep this killer live set. It's now time for y'all to free your minds to the sounds of Chloe Lula!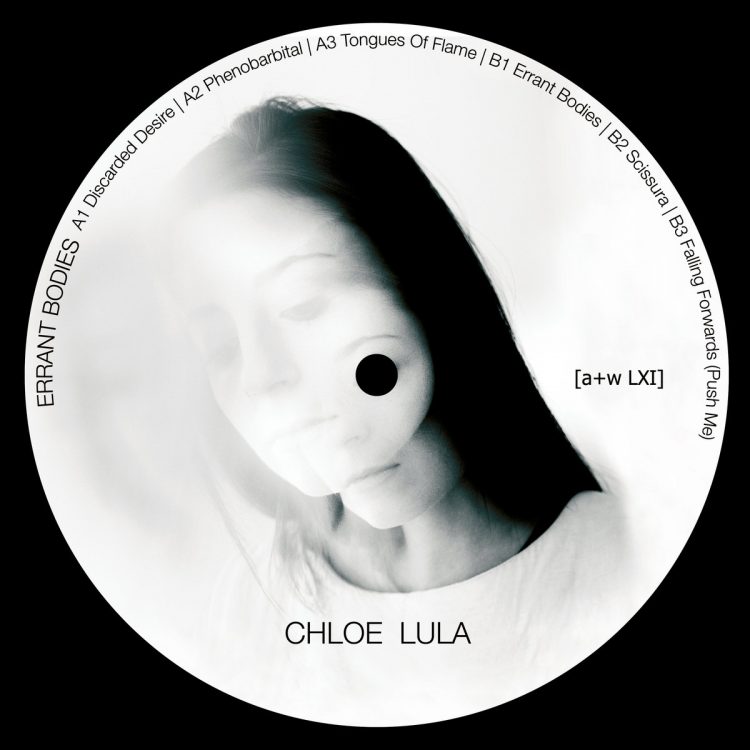 The Brvtalist: Errant Bodies is your debut 12"! Tell us a little about your musical journey and what you wanted to do with your first record.
Chloe Lula: I started out as a classical musician and kind of stumbled into the rave scene at 16 when I lost interest in the cello. In my late teens and early 20s I became interested in label management and A&R, and started and oversaw a few different imprints. I had no intention of really pursuing DJing or production seriously until Phil (from A+W) started booking me to play shows. Up until that point, I think I was too intimidated by the industry and didn't believe in myself enough to consider myself to be a real artist, despite having harbored a desire to release and perform–and not just curate and organize–for a long time.
I started seriously making music after going through a painful breakup with a long-term partner and finding solace in production. It was kind of the push I needed to pour myself into the "artistic process." I made most of this EP in the summer of 2019, so it's wild that it's finally coming out! The intention was for each track to be played as part of a larger live set that consisted of elements of each of these songs. As a result, none of them are really typical dance floor tracks (or really geared for DJing or easy mixing), but I'd be over the moon to hear them out someday.
TB: You are also a journalist and writer. Does that remain an important outlet for you now that you're focusing on music as well?
CL: As much as I love music, writing is still how I spend the majority of my time and how I make a living. It's definitely become more of a priority for me in the last year since going to graduate school for journalism and effectively losing any opportunities to seriously pursue music in the wake of the pandemic. Ideally, I'd like to continue to balance each of these outlets as equally as possible since they're both essential to my happiness and well-being.
TB: Tell us about your year in the pandemic. How has it been for you creatively also?
CL: This year has been challenging for me in a lot of ways, as I know it's been for everyone. I was in the midst of completing my master's degree when the pandemic broke out and ended up finishing all my classes remotely and graduating over Zoom. It was a tough time to find work in an already-competitive industry. I'm lucky to have drummed up some steady freelance gigs over the last few months, but there was a time–around when I first got back to Berlin–when I really wasn't sure how I was going to get by.
The stress and uncertainty hasn't really allowed for much creativity to be quite honest. I haven't worked on much music in the last year, but I'm starting to find some inspiration again as things have settled down in other areas of my life. As isolating as the lockdown can be, I've definitely been savoring the opportunity to get good rest, read, watch documentaries, and have productive weekends!
TB: What's coming up next and anything else you want to get out there…
CL: My next release is going to be a split EP with Ireen Amnes on our friend Ciarra Black's label, Pendulum Recs. A track I recorded on the cello will be coming out on a compilation with Instruments of Discipline sometime this spring. And finally, I am scoring a 90-minute-long experimental film that's set to be completed in April. Other than that, some of my goals for this year are to a) collaborate with more friends on music in general, and b) start a metal band that's somewhere at the intersection of doom, sludge, and psych. I'm learning the electric bass guitar solely for this purpose, so if you or anyone you know is also interested in this please hmu!