Have you ever wondered what a glacier carving out a grand valley in a Lovecraftian landscape sounded like? The eons of crushing, pulverizing, earth-smashing, compressed into a bit under an hour in length? Then look no further, because this quintet of Quebecois has you covered. Three tracks, all macerating and utterly heartless, comprise the new release called Stygian, by Atramentus, and it is indeed conceived solely and completely in the underworld.

What is there to say about this record? If you love Funeral Doom, Doom, and Dark Ambient, you've got yourself a new band to champion. Broken into three main parts (Stygian I, II, III), and broken further into smaller parts (with long subtitles), the album is something that must be experienced as whole, a terrifying tale of loss and hopeless wandering, gloom and yes, doom. Stygian I and III are the massive epics, both songs more than fifteen minutes each, with III clocking in at just over twenty-three minutes (!). But the thing is, there's no drag anywhere to be found, no moments of boredom or wishing that the band would just hurry up and get on with it. They find their pocket and they stick with it, grinding away, the darkness and the sluggard pace making sure that no light finds its way into these blackened caverns. While Stygian I takes more of a metallic approach with its slow-motion sledgehammer riffs, Stygian III is more melodic while also feeling somehow more demonic. Something about those singing guitars contrasted with some of the sludgiest vocals of all time creates an original horror all its own. III crests and falls, mostly remaining content to meander somewhat, until it sharpens to its grand finale, where we get some blastbeats and wild chaos. These churning guts leave a long-lasting impression.
Label: 20 BUCKSPIN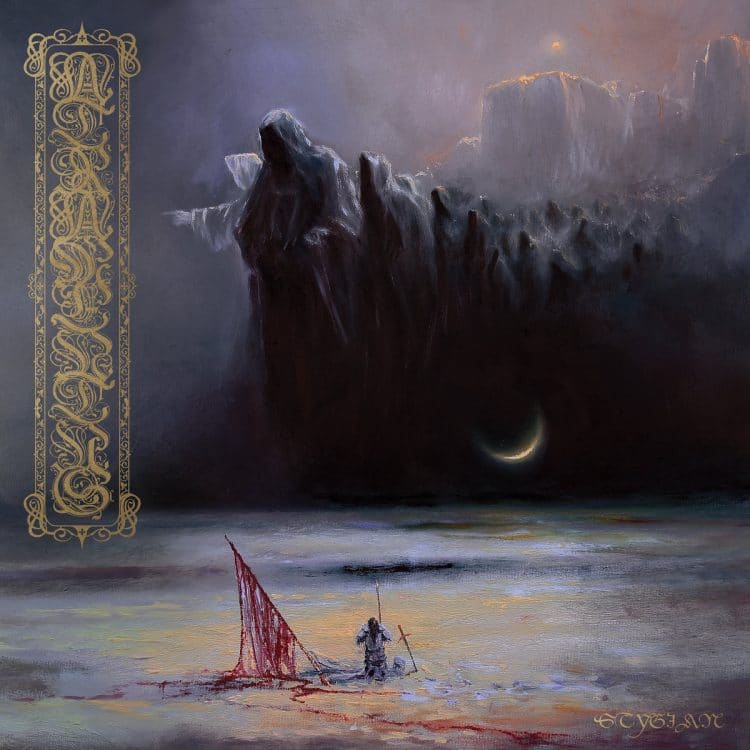 Stygian II is the track wedged between the behemoths, and at less than five minutes, it almost feels like a pop rock single. No, just kidding. It's dark and swirly and full of ominous dread. This is a landscape of utter desolation, and it allows the listener to catch his breath before the final act falls down on his head.

Atramentus have created a great album that fans of bands like Bell Witch, Morgion, and Mournful Congregation will surely find satisfying. I have to say, this is the most epic album I've heard in the last year or so, and the utter darkness and depravity of it leaves me reeling after every listen. This is one to put on the turntable, turn it up loud, lay on the floor in a dark room, and let the waves of Doom crash over you.