Thanks to email, stamps were in danger of dying out. To encourage people to write more letters, the United States Postal Service decided to announce they were going to allow living people to feature on stamps for the first time in 2011. The reasoning behind this change of heart was to pay tribute to the achievements of individuals while they were alive, so they could enjoy the accolades and maybe even increase stamp collecting. And apparently, metalheads are also stamp collectors.
But unlike in the old cassette trading, writing in to Circus magazine days, collected stamps aren't used for postage. USPS hoped that including living American musicians, artists, athletes, actors, and other well-known individuals, would see a resurgence in stamp collecting.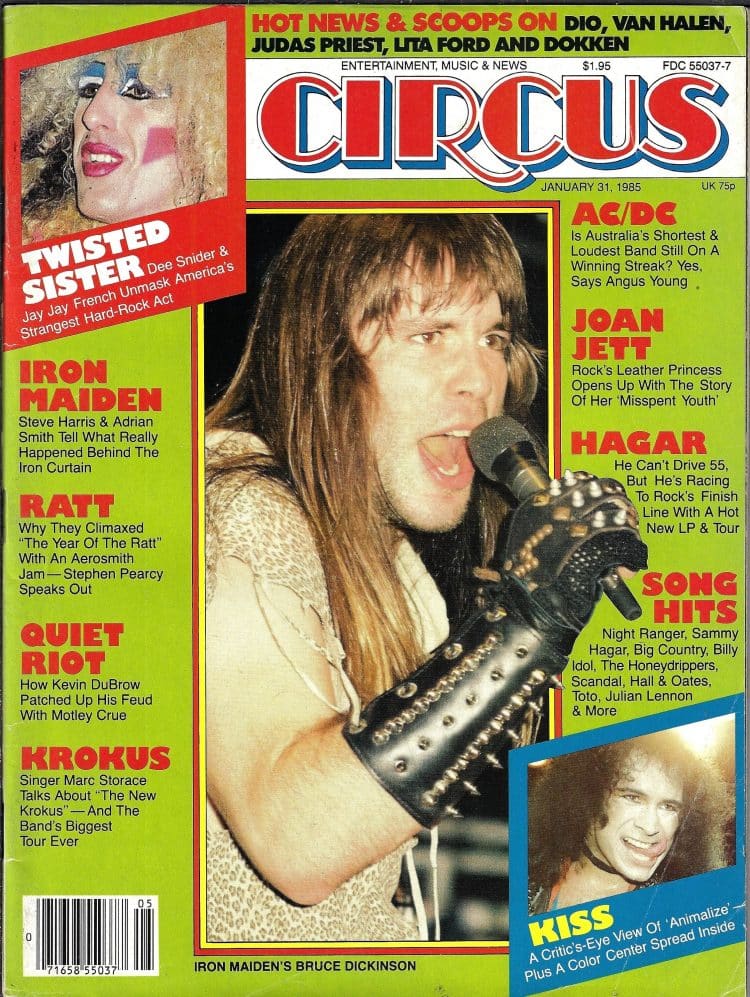 Rockers immortalized on stamps
In other countries, like the United Kingdom, stamp collecting has been a popular hobby for many decades. The Royal Mail, who produces stamps, has recently released a collection with the infamous rock band Iron Maiden on them, much to the delight of stamp-collecting metalheads.
Famous for tracks like "Bring Your Daughters to the Slaughter," "Hallowed Be Thy Name," and "The Trooper," eight stamps have been produced that show Iron Maiden performing live. However, they're not the only musicians that have been immortalized in Royal Mail stamp collections.
Jimi Hendrix has been featured on stamps, so have The Rolling Stones, as well as Paul McCartney. The first two were both featured in the Music Icon series launched by USPS in 2013.
This series featured 45 record sleeves of different musicians' albums. Stamps were in color and also showed a sliver of the album itself. Other musicians included Bob Marley and Janis Joplin. Before this, in the nineties, the Legends of American Music stamps were released by USPS, featuring artists like Hank Williams and Patsy Cline.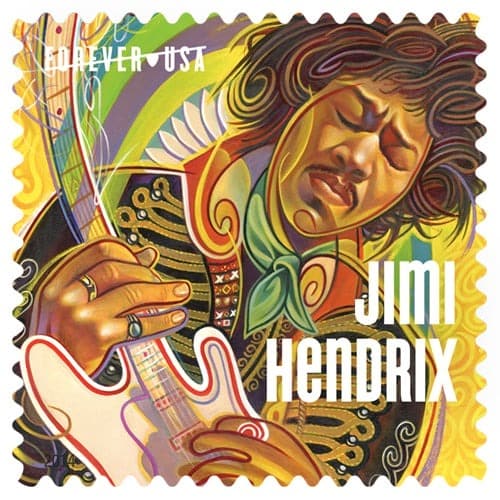 Where else has rock music infiltrated?
Rock music is literally everywhere. It's been in the movie industry for decades with movies like Tommy, Jailhouse Rock, and Bohemian Rhapsody having stellar soundtracks, immortalizing them in the Rock Hall of Fame. In literature, books like The Commitments and High Fidelity heavily feature rock music. And some people's entire wardrobe is dedicated to band tees.
Rock music also features heavily in games. For instance, Guitar Hero and Rock Band have a range of tracks for players to become familiar with as they play the game. There's even a Guns N' Roses slot game that plays some of the band's most successful songs in the background. This slot game can be found on sites that also provide other games, including casino games, like poker and blackjack, and also bingo online, which has different themes in each room for players to choose from. If players want to interact with other players, the dealer in a casino game, or the bingo caller in a game of bingo, they have the option to do this by playing in live games.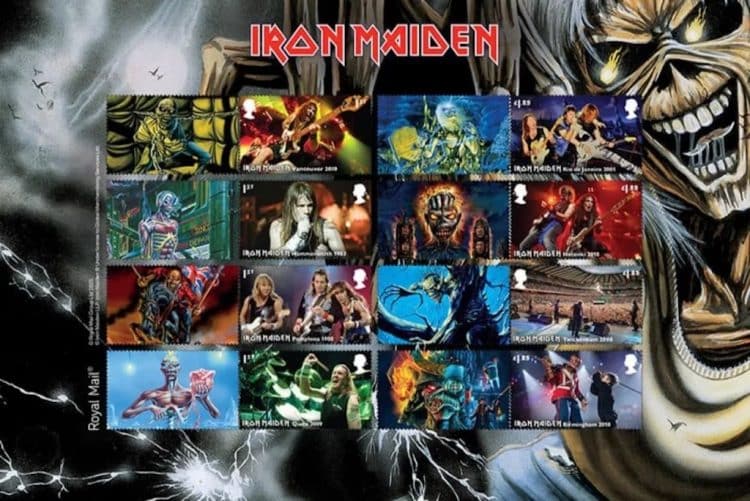 Rock stars being immortalized on stamps is most definitely a good thing. It gets people interested in either rock music or stamp collecting. These are two areas that you wouldn't usually put together because they are so different. By amalgamating them, they could each garner more interest from people new to either of them.
Stamps of Iron Maiden capture the band during several performances, and other stamps feature album covers. For metalhead stamp collectors around the world, these are worth every cent.