Skeleton are a four-piece that hails from Austin, Texas, and this self-titled platter is their debut record – but you sure wouldn't know it by the maturity of the sound. Did I say mature? Maybe that's not the right word, but this is a band that sounds like they have been around for decades, guzzling motor oil for water and chomping on greased engine parts for sustenance. Everything about this band feels lived-in like a worn old leather biker's jacket. And that's a good thing, because this music is perfect for the times we're living in.

Let's talk about how nasty this is. Everything is gritty and grimy but clean in all the right ways. You can hear every note very clearly and yet it's all still coated in the grizzled underground that belched forth this monster. There's plenty of speed going on here, lots of punk, lots of thrash, and it's all held together by this ancient crust that cracks and threatens to break apart but never quite does. These guys know exactly what they're doing. You think that Motorhead "Overkill"-style opening drum salvo on song "Mark of Death" isn't sending a deliberate signal? Then the song just gallops away, like if first-album Metallica was more interested in playing it closer to Lemmy than Diamond Head, but still retaining that NWOBHM feel. The best comparison you can make, in fact, is to Motorhead, but they're no carbon copy.
Label: 20 BUCK SPIN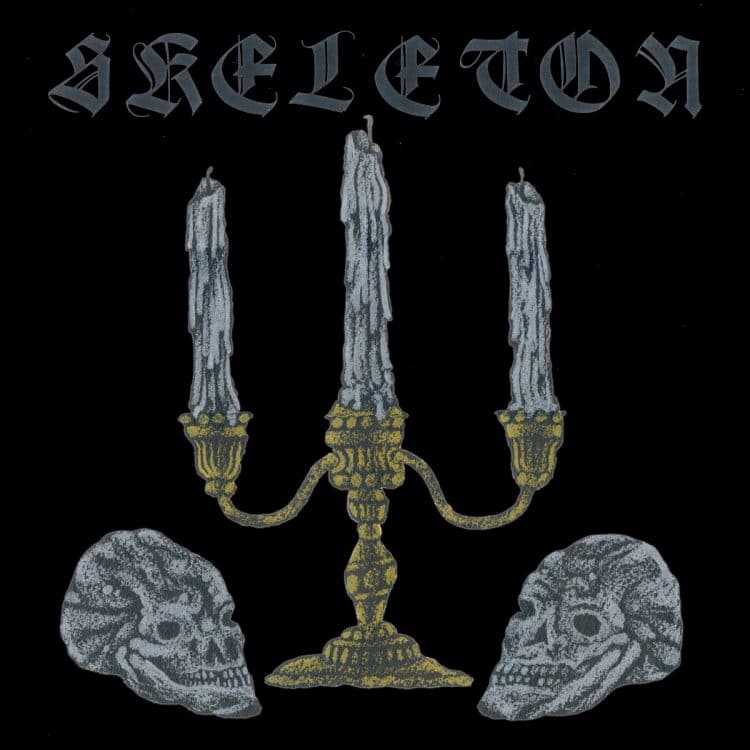 It's more in their ideology, like the guys come from the same place, only Texas punk instead of England speedballs. They are great with leavening the speed with some mid-paced stomping, the grooves never far from reach. And how can something so grimy also be so catchy? You'll find yourself head-bobbing along to every song at some point and then grinning when that pocket gets hit so perfectly. Just go listen to "The Toad;" you'll see what I mean. And you would think with eleven songs clocking in at a total of slightly under thirty minutes, this would be all speed and haste and damn the torpedoes. And you would be at least partially right. There's no fat to trim here; every song gets right to the point and gets out, but there's still time left to breathe in some of that motorbreath and let the songs air out just enough. Again, you'd think this band had been around for decades, the way they've got this whole sound down to a raw science.

So yeah, this is a nearly perfect record if you're into grit and punk and blackened crust mixed with some tasty thrash. I won't call it Album of 2020 just yet, but it's definitely on that track, and it's the best debut of the year so far. It just doesn't get much better than this.