The Filthy and the Crusty: an In-depth overview of 90's metallic crust pt.1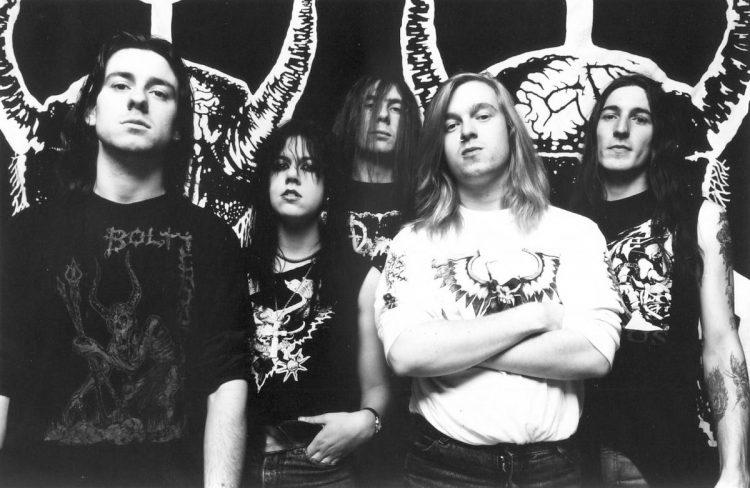 This feature via our comrades Terminal Sound Nuisance
After the resounding success of Terminal Sound Nuisance's cavemen crust compilation that focused on brutal and fast gruff crust music produced in the 90's, it was high time I got off my arse and dealt with the other, darker side of crust, the genre's guilty pleasure: metal. 
Sometimes, lines are thin, boundaries are fluid to the point of irrelevance and attempts at grasping the essence of metallic crust can prove to be futile, if not sisyphean. Like for its fast and furious brother, mood, vibe and tension are defining factors, and the mere addition of strict musical elements is not enough to characterize crust. It is not all subjective however, and of course, there are compulsory aspects for a song to be called a metallic crust one. Heavy, groovy apocalyptic riffs, an epic sense of atmosphere, gruff vocals, a thundering bass sound, without mentioning the crucial punk energy and aggression.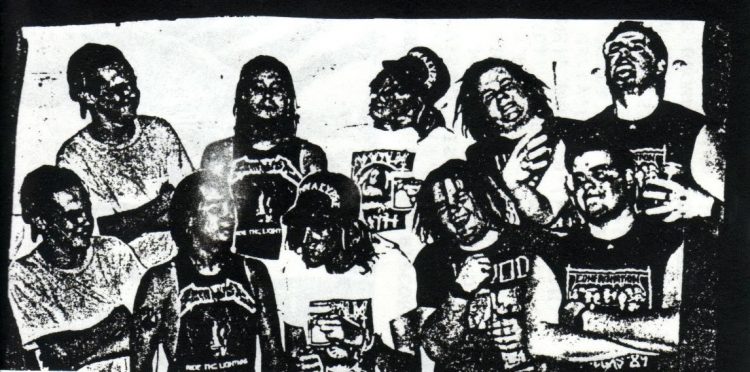 It could be argued that metallic crust has become very redundant and predictable since the 00's (with some exceptions, fortunately). This tendency is paradoxical since, contrary to cavemen crust, which offers limited possibilities for innovations and creativity, the infusion of metal should be door-opening rather than formulaic. But more often than not, when I hear about a contemporary metal crust band, it often sounds like Bolt Thrower with a d-beat, which, I suppose, has a lot to do with the so-called stenchcore revival of the 00's. So while all the songs compiled here have meaningful similarities (especially in terms of vibe I think), I tried to highlight the variety in the contributions to the genre that 90's bands made. There are influences from doom metal, death metal, industrial metal, heavy metal, but it still organically refers to the original wave, and hence fall under the crust umbrella (maybe unwillingly!).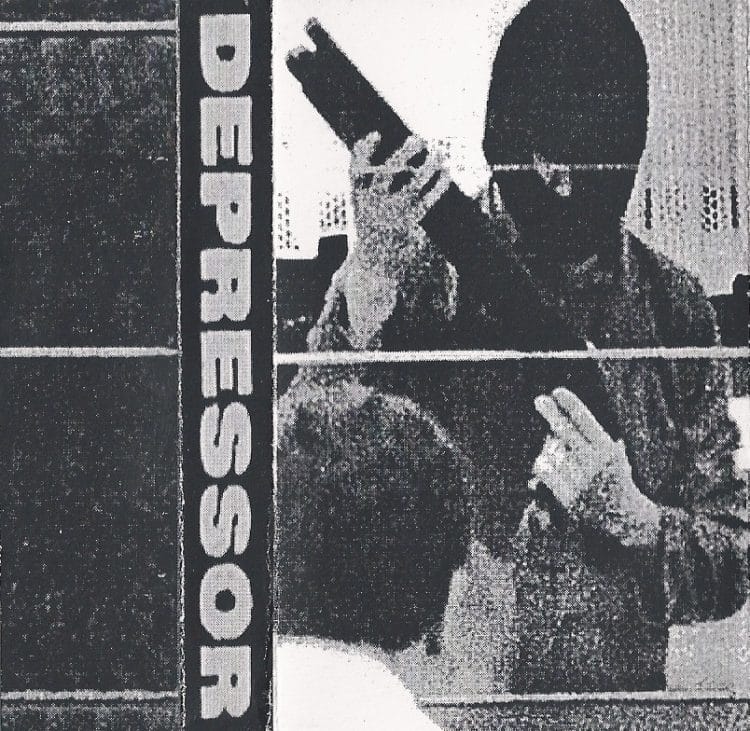 The choice to work from a chronological perspective is probably problematic. If all the songs included here were recorded between 1990 and 2000, some bands were not necessarily "90's bands" like Nausea or Prophecy of Doom. Similarly, some bands make much more sense on an area-based compilation rather than a time-based one. I am aware of these discrepancies but I wanted to do a global overview based on musical similarities and shared attributes. Of course, a Japanese or Californian crust comp would offer a deeper, more significant perspective (like I did for the Greek scene for instance). Maybe on another occasion.
Most of the 25 songs were ripped from my collection and, as usual, for the lazies, I uploaded the thing onto youtube. The second part will be posted shortly.
Enjoy this unhealthy slice of CRUST.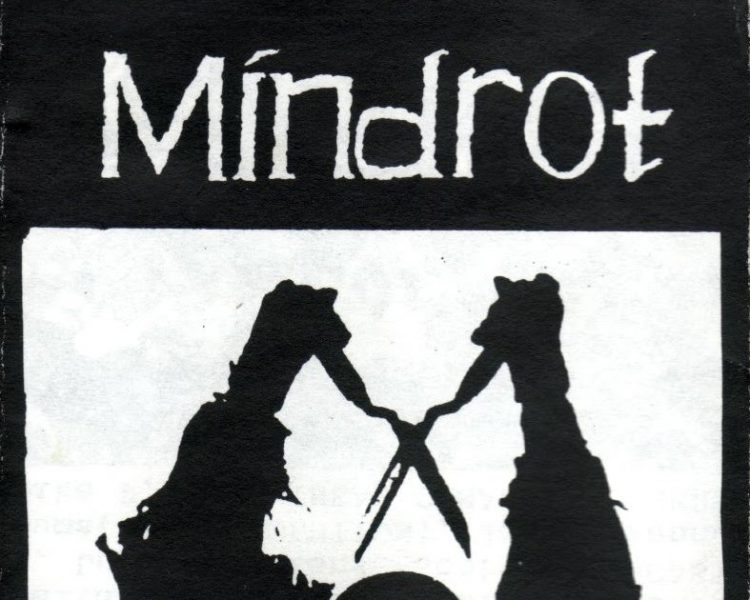 01. Filth of Mankind "Zwiastun" from their Czas Końca Wieku Ep, 1999 (Gdansk, Poland)
02. Prophecy of Doom "Onward ever backward" from the second BBC Peel Session, 1991 (Tewkesbury, England)
03. Ανθρωπινος Ληθαργος "Μονος Μπροστα Στο Θανατο" from their s/t demo tape, 1992 (Athens, Greece)
04. Hiatus "Equality, conception of life" from their In my Mind demo tape, 1990 (Liège, Belgium)
05. Warcollapse "It's time to…" from their Crust as Fuck Existence mini Lp, 1995 (Värnamo, Sweden)
06. Stagnation "Songs of praise" from their Answer to Time cd, 1998 (Dublin, Ireland)
07. Cirrhosis "?" from a practice session, early/mid 90's (Minneapolis, U$A)
08. Depressor "Mammoth" from their Grace demo tape, 1997 (San Francisco, U$A)
09. AGE "Inside darkness" from their Inside Darkness Ep, 1997 (Niigata, Japan)
10. Ανάσα Στάχτη "Καταδίκη" from their their s/t Lp, 1994 (Athens, Greece)
11. Coitus "Arbeit macht frei" from the Submission/Domination tape, 1992 (London, England)
12. Nausea "Cybergod" from their Cybergod Ep, 1991 (New York, U$A)
13. Carcinogen "Civilized" from their Kure demo tape, 1992 (Orange County, U$A)
14. Defiance "Intro + Future is darkness" from the Meaningful Consolidation 2xEp compilation, 1994 (Osaka, Japan)
15. Policebastard "Major label control" from their Traumatized Lp, 1995 (Birmingham, England)
16. Scatha "I am one" from their Respect, Protect, Reconnect Lp, 1996 (Glasgow, Scotland)
17. SDS "Apocalypse now" from their In to the Void unreleased Lp, 1992 (Gifu, Japan)
18. Misery "Children of war" from their Who's the Fool… Lp, 1994 (Minneapolis, U$A)
19. Σαρκασμός "Απόγονος Ανθρώπινου Μυαλού" from their Ο Ζωγράφος Της Παρακμής demo tape, 1995 (Greece)
20. Lardarse "Slave" from their Armchair Apathy Ep, 1997 (Nottingham, England)
21. Mindrot "Blink of an eye" from their s/t demo tape, 1990 (Huntington Beach, U$A)
22. Extinction of Mankind "Puppets of power" from their Scars of Mankind still Weep Ep, 1998 (Manchester, England)
23. Confrontation "Contortion" from their Dead Against the War Ep, 1991 (Huntington Beach, U$A)
24. Insurgence "Hawk and the dove" from the Squat or Rot 2 compilation Ep, 1990 (New York, U$A)
25. Χαοτικό Τέλος "Τίποτα Αληθινό" from their Μπροστά Στην Παράνοια Lp, 1993 (Athens, Greece)

Enjoy this post? Donate to CVLT Nation to help keep us going!