I first became aware of Wolves in the Throne Room (Wittr) probably around 2009. My memory of that time is pretty hazy; lots of health issues and changing work environments kinda take up that space in my brain. But I know I saw them for the first time in 2012 at Slim's (RIP) in San Francisco because I got into a sort of fight at that show. I was minding my business, well away from the pit, enjoying the shit out of Wittr when this dude jumps on my back out of nowhere. I reacted by body-slamming him (in my defense, I didn't know if I was being attacked or what) and kicking him. He twisted himself around my legs and took me down and I remember thinking, "Oh, shit, I'm in a fight." The guy sprang to his feet, screaming at me. My buddy shoved the guy away and the rest of the crowd just sort of ushered him towards the entrance and out the door. It was like I had my own personal security force. People clapped my back, asked me if I was okay, I gave out a round of thanks (as best you can when Black Metal is blasting) and we all went back to enjoying the band. I guess the guy had been acting like a douche with others because there was universal consent that he had to go. Anyway, Wittr were fantastic and I became a life-long fan. I've seen them three times since and they delivered each time with, thankfully, no more fisticuffs for me. They've also released several albums since then, to some controversy, but I've been a big fan of their changing direction, as well. The new one is titled Primordial Arcana. Will it keep in their tradition of excellent records, or will they finally falter? Let's take a look.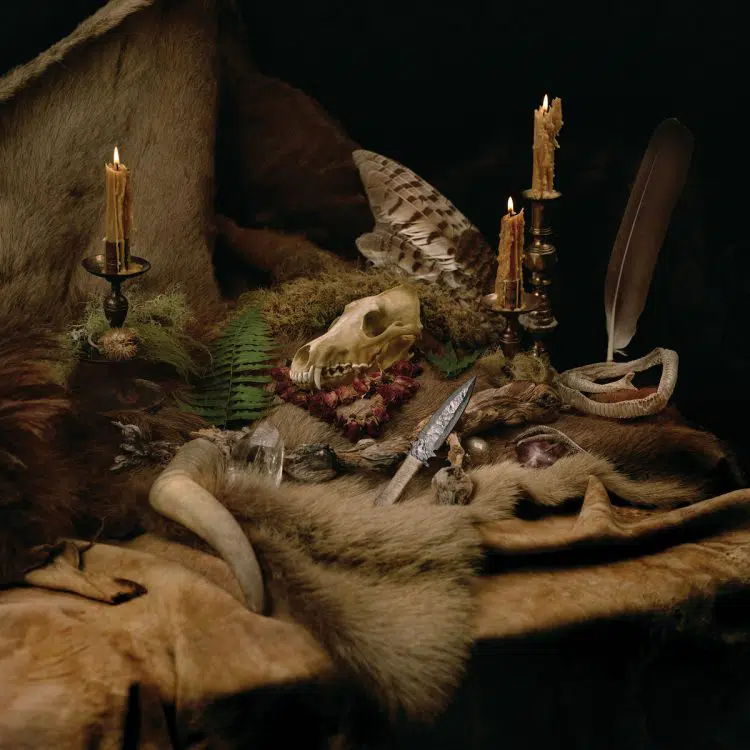 Well, hell, there's a lot to love here. Plenty of Black Metal for the purists, plenty of nature and melodic shit for people like me, all mixed together in a nice package. The first song "Mountain Magick" comes out a-blazing, all fire and steam, and meanness. It's vintage-heavy Wittr, and anyone who's a fan will be quite pleased with it. The second track "Spirit of Lightning" slows things down, getting all pretty and folksy in that nature kind of way, almost Doom in certain aspects. But don't worry, the blastbeats come in, breaking the dirge up a bit before the song returns to melancholic form. Like so much of their music, this track is descriptive of what Wittr is all about. The song weaves a spell, a bit of Magick, a hymn of worship towards creation, cosmic and yet still earthy as hell. "Through Eternal Fields" is next and drones into life with a grinding riff filled with slow and epic heaving, heavy trees bending back and forth, swaying in the wind. The melodic guitars weave their own tale of tragedy and triumph. Slow and dreadful, the Doom really hits about 2:30 in, the lightning joined by the thunder. The song really does take you on a journey through, uh, eternal fields. I love the emotional quality of this one. "Primal Chasm (Gift of Fire)" opens with a call from the wild, throws in a bit of atmosphere, then stomps forward, a giant, girthy beast. This one swings with big balls before it slips right into some classic Black Metal, sheering your face off with its speed. But like all great Wittr songs, it slides right back into some tasty melodic passages. Again, emotional is the word for this song, the guitars really telling a story here. Track five is "Underworld Aurora" and you got what sounds like a crow calling at the beginning, the slow, fog-rolling creep of keyboards, before the song sort of melts into a dirgy rumble. This one is almost pure atmosphere, evoking dank caves, bright torchlight fighting a tidal wave of darkness, and the scent of moss. "Masters of Rain and Storm" begins the turn towards home. Almost eleven minutes long, the epic of the album, it starts slow, builds into a Death Metal stomp for a second, before gliding back into some lo-fi Black Metal, the vocals buried, and everything sort of faded before returning to a classically Metal trudge. Next comes an almost celestial passage and then the song goes back to earlier motifs. If it sounds like it's all over the place, it kind of is, but you know what? It works. The song gels and feels like it could go on forever, in a good sort of way. And the acoustic passage is delightful. This song sums up everything that Wittr has ever been and might ever strive to be. "Eostre" is the "last" song on the album (there's a bonus track) and it functions purely as a coda, the music played over the end credits of a movie. It's almost all keyboard and mood. The bonus track is "Skyclad Passage" and it fades in from the silence of "Eostre" as if signifying a rebirth of sorts. Windswept, chimey, mystical, it evokes the feeling of a passing spirit, of lying on your back and watching the clouds float in a pretty blue sky. No Metal here, just a quiet passing.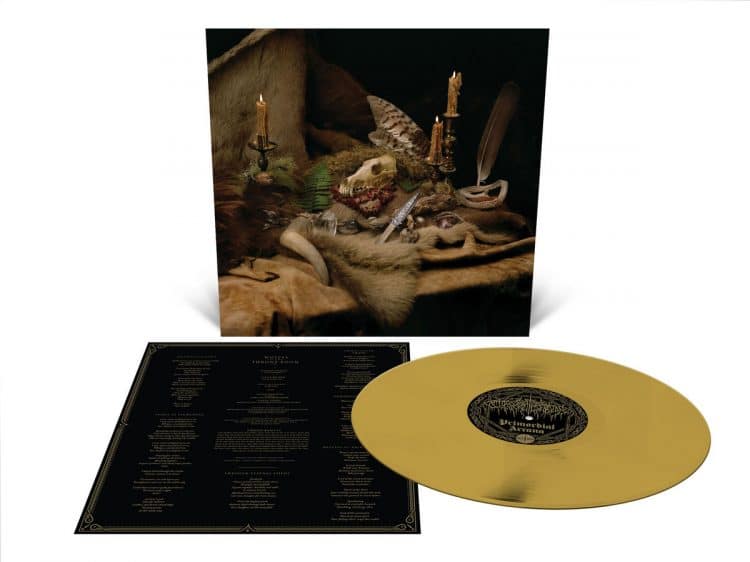 So what to say? I think this is the best album Wiitr has made. It incorporates nearly every element present on past records, amplifies them, and adds a few spices to the ingredients. It is at times harsh, unforgiving, brutal, and unrelenting, yet it shifts and can be just as oppositely beautiful, mystical, melodic, and ephemeral. If you're a fan of the band then you'll love it. If you've never listened to them, this is a great chance to get a taste. If you've fallen away, this one probably won't bring you back. But that's okay. Wolves in the Throne Room have created another classic, and we are blessed to hear it.