The Demented Case of Robert Hansen, an Alaskan Serial Killer Who Hunted Down His Victims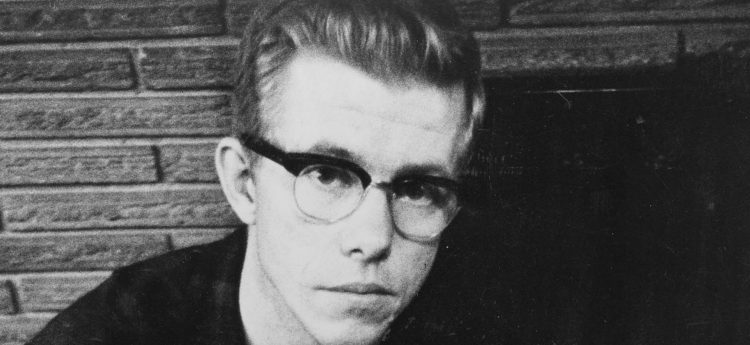 In the 1960s, a man named Robert Hansen decided to make Anchorage, Alaska his home. The seemingly timid man was a reputable business owner who ran a bakery in an Anchorage mini-mall and lived quietly with his wife and two children. Hansen quickly became known for his skill at hunting, a hobby he enjoyed on the side–in fact, he set several local records. At the time, nobody knew that he also hunted and killed at least 17 women between 1971 and 1983. His particularly brutal exploits coupled with his trade gave him an apt nickname after his crimes were discovered: the "Butcher Baker".
When Hansen was finally arrested, investigators found a map covered in X marks behind the headboard of his bed. Each X marked a woman's grave. As part of a plea bargain, Hansen later cooperated with authorities to recover the bodies that he had hidden in the wilderness. He confessed to 17 murders, although some estimates place that number much higher. He refused to identify all of his burial locations, and to date only 12 out of the 17 bodies have been found.
Hansen was a cold and calculating killer, which explains why he went undetected for so long. Although he first targeted any woman who had the misfortune of striking his fancy, he soon learned that prostitutes and strippers were prime targets. Anchorage was changing quickly in the 70s, as the construction of the trans-Alaska oil pipeline drew in migratory workers with disposable income, as well as opportunistic sex workers. Sudden disappearances weren't uncommon in this transient environment. As the seedier areas of Anchorage flourished, Hansen knew that his victims wouldn't be missed.
The years passed, but it was business as usual for the Butcher Baker, who hadn't yet aroused suspicion. Hansen likely would have continued to kill and escape justice if one of his intended victims hadn't escaped. 17-year-old Cindy Paulson ran away from Hansen in 1983 as he was trying to load her into his plane and "take her out to his cabin," presumably a euphemism for the vacant Alaskan wilderness where he gunned down his victims.
Paulson later told police that Hansen had offered her $200 for oral sex, and then pulled a gun on her as she got into his car. He drove her to his home, where he proceeded to torture and rape her. After casually taking a nap on a nearby couch as Paulson was chained by the neck to a post in the basement, he loaded her back into his car and drove to the airport.
While Hansen was getting his light aircraft ready for takeoff, Paulson made a run for it, leaving her sneakers behind as proof that she had been in his vehicle. She managed to flag down a passing truck driver in spite of the fact that her hands were cuffed in front of her. Disturbed by the disheveled appearance of the barefoot and handcuffed young woman, the driver gave her a ride to a nearby hotel at her request, and called the police shortly after he had dropped her off.
In spite of Paulson's testimony, however, Hansen wasn't immediately arrested. When questioned by police, he claimed that Paulson was just a lying prostitute trying to extort money from him. The police didn't doubt that a respectable business owner and family man had more credibility than a teenager performing sexual favors for money. What's more, Hansen's friend, John Henning, provided him with an alibi that for the moment cleared him of any suspicion.
However, Detective Glenn Flothe was, even then, on the trail of a killer–he just didn't yet know that it was Robert Hansen. Flothe had been placed on a task force to investigate several bodies which all seemed to have been the work of a single killer. Even though Hansen started killing in the 70s, the first body wasn't discovered until 1980, when construction workers found a body near Eklutna Road. Ultimately dubbed "Eklutna Annie," the woman remains unidentified to this day. In his 1984 confession, Hansen claimed that she was his first victim.
With no leads to go on, Detective Flothe worked with FBI agent John Douglas, one of the first criminal profilers. He asked Douglas to draw up a psychological profile of the suspect who was targeting young women. After investigating the crime, Douglas suggested that the man Anchorage police were looking for was an experienced hunter who would have kept momentos of his human prey. The man might stutter and would have a history of being rejected by women.
The description fit Hansen to a T.
Read the full Feature here at The Line UP
Enjoy this post? Donate to CVLT Nation to help keep us going!