Luminous Vault is a duo hailing from the New York City area who combine electronics with Blackened Death Metal to (hopefully) create something new and interesting from both worlds. They've released one EP from way back in 2017 that left an anxious audience waiting for something new from guitarist/vocalist Mario Diaz de Leon and bassist/vocalist Samuel Smith. After many years of expectation, those initial fans have been rewarded with the first full-length from these twisted purveyors of a Godflesh/Blut Aus Nord hybrid metal. Was Animate the Emptiness worth the wait?

Opener "Invoke Radiant Gleam" pulses to electronic life, bleeping and blurping along a dull rumble of synth before sliding into a syncopated stomp of Blackened riffs combined with distorted bass and electric drums. There is a machine precision to this ragged, cybernetic blackness, akin to a robot ripping off its own arm and using it to bludgeon the listener senseless. "Incarnate Flame Arise" comes next, and it layers a bit more digital atmosphere over the proceedings, the guitar strumming and trilling over a bed of electronica, the drum machine chopping right along, the distorted bass pulsing. This one feels more like an expressionistic mood piece rather than a riff-a-thon designed to punch your face in. Repetitive and dreamy and, in a strange way, contemplative. Third track "Divine Transduction" continues with this theme, the track may be a smidgeon more insistent, transitioning into a thumping riff-march before sliding into a more grinding, dark affair akin to Doom. "Regeneration" is almost a dance track in comparison.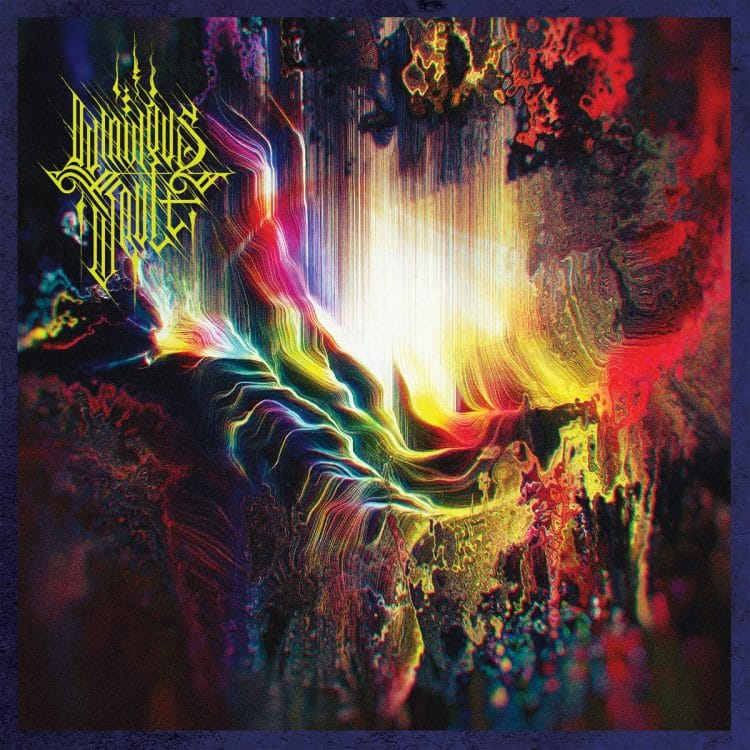 Jagged and shrill in parts, shuffling zombie boogie in others, always propelled by blackened, atmospheric guitar. "Earth Daemon" is next, warbling and sifting, heavy as a crushing tank made of gleaming steel and sizzling circuits. The vocals here are like the vocals throughout most of the album, raspy Black Metal, with a bit more rust and depth than what is typical, a sort of corroded growl. In a way this feels like the heaviest track on the record, ponderous and swaggering, lumbering along in an almost machine-drunk fashion. "Embryonic" is a slight little tune, a transitionary bit of simple, pure electronics. Closer "Ancient North" is a mountainous beast, epic and crawling. There is a halting limp that builds on itself, a machine gathering strength, energy, and a bit of speed as it staggers forward. A solid foundation of atmospheric blackened guitar, echoey, scratchy vocals, and a bed of electronic keyboard and more of that distorted bass, this final song is a reminder and combination of all that came before it, with a hint at what kind of haunted future awaits.

Your love or like or distaste for this record will ultimately come down to how you feel about all of these electronic elements mixed with the Metal. Animate the Emptiness is more of an album of feel than it is a corker of a headbanger. It's layered in atmospherics that combines to create an embryonic dream, a nightmarish cybernetic cloud of ambiance and mood. Repeated listens bring out layered nuances that further enhance the experience. If you're willing to stretch your mind and your ears a bit, you might find something to love here. It's certainly interesting and never dull. Luminous Vault has brought the Metal world something to think about. Welcome to the new world of Android Metal.