The Art Of Darkness:
Ray Harryhausen A Master Of Monsters!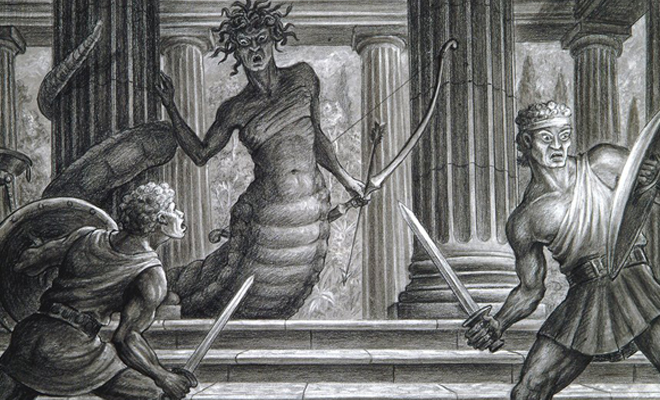 Growing up, I was a fan of all things crazy and weird, especially movies or tv shows. When I watched a B-Movie, I had no idea that is what you called it, I just knew I liked the flick. I was in awe of all of the killer shit happening on the screen in front of me. I did not realize that behind many of the monsters I loved was the imagination of Ray Harryhausen, who was one of the leading animators and visual effects persons in Hollywood. He worked on films such as The 7th Voyage of Sinbad, Earth vs. Flying Saucers, Jason and the Argonauts, It Came From Beneath The Sea and many more. What's really cool is that before he started to work on a character, he would do an amazing, detailed sketch of them and that's what we want for you to check out today! Peep the work of a master – all hail Ray Harryhausen!
Enjoy this post? Donate to CVLT Nation to help keep us going!